Sex After C-Section: Sex After My C-Section Helped Me Stop Feeling Like I'd Failed Giving Birth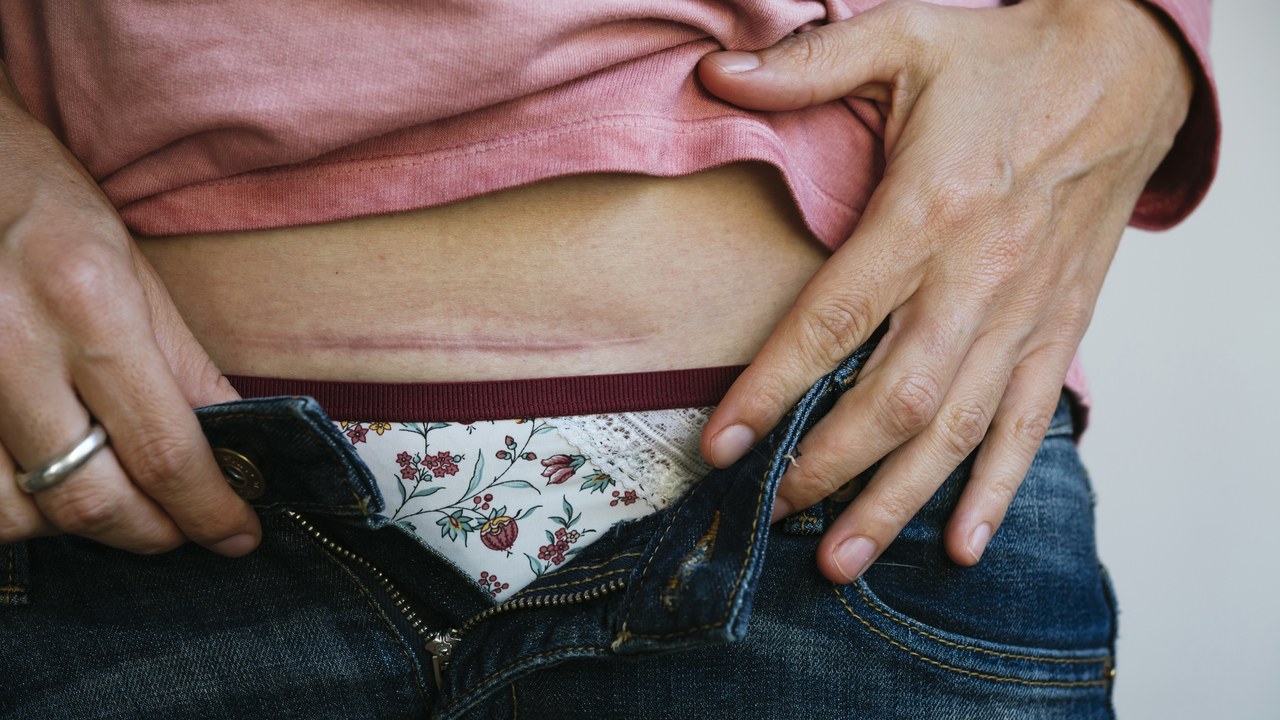 It turns out that tiny strips of silicone can help reduce the appearance of scars. You place them on top of the wound at night, and over time the scar fades. I wasn't home a few hours from the ob-gyn before ordering a jumbo pack online. The sooner it came, the sooner I could start getting rid of This Thing.
Before the scar, stretch marks, and baby, my marital sex life was hot. We were the kind of couple who often wouldn't make it to the bedroom, christening the couch or a beach blanket in our desire. I felt confident as I figured what my husband saw in me was what I saw in the mirror: a former collegiate swimmer with small perky breasts and firm thighs. After my C-section, with grayish purple lines dancing around my nipples and lower abdomen, and a scar cutting through my pubic region, I'm not so seamless, the physical changes a reminder of what my body has been through.
When we were cleared to have sex after five weeks, I was excited to be close to my husband again but apprehensive about how it'd go. I wasn't feeling particularly seductive—with breast milk leaking out of my nipples and my hair in an unwashed bun, I wasn't exactly turning myself on. My body and mind had been through a transformation, one that felt far from anything bedroom-related.
But something changed when we had sex, my angry scar on full display. Naked again with my husband, I not only felt worthy; I felt hot. I felt reminded that my body is powerful, feminine. After all, it brought our baby safely into this world, vaginal birth or not.
"Pin me down," I commanded, hardly believing how confident I felt. My husband grinned, never more willing to oblige. I finally felt like the strong, beautiful woman my husband had been telling me I was. His excitement for me—scar and all—reminds me to embrace myself more fully.
Our scars are difficult to accept. They remind us of something in our lives that didn't go quite as we expected. But they are also a part of our journey, our story, our beauty. My C-section brought me my giggling babe. It brought me closer to my partner. Perhaps most important, it brought me closer to loving myself even when things don't go to plan.
When I think about it that way, I don't hate my scar at all. In fact, I don't need those silicone strips. I never even opened the box.
Jenna Jonaitis is a writer in Michigan covering lifestyle, wellness, and parenting. Follow her on Instagram and see her other work here.