Blake Lively and Ryan Reynolds Have a Long, Hilarious History of Trolling Each Other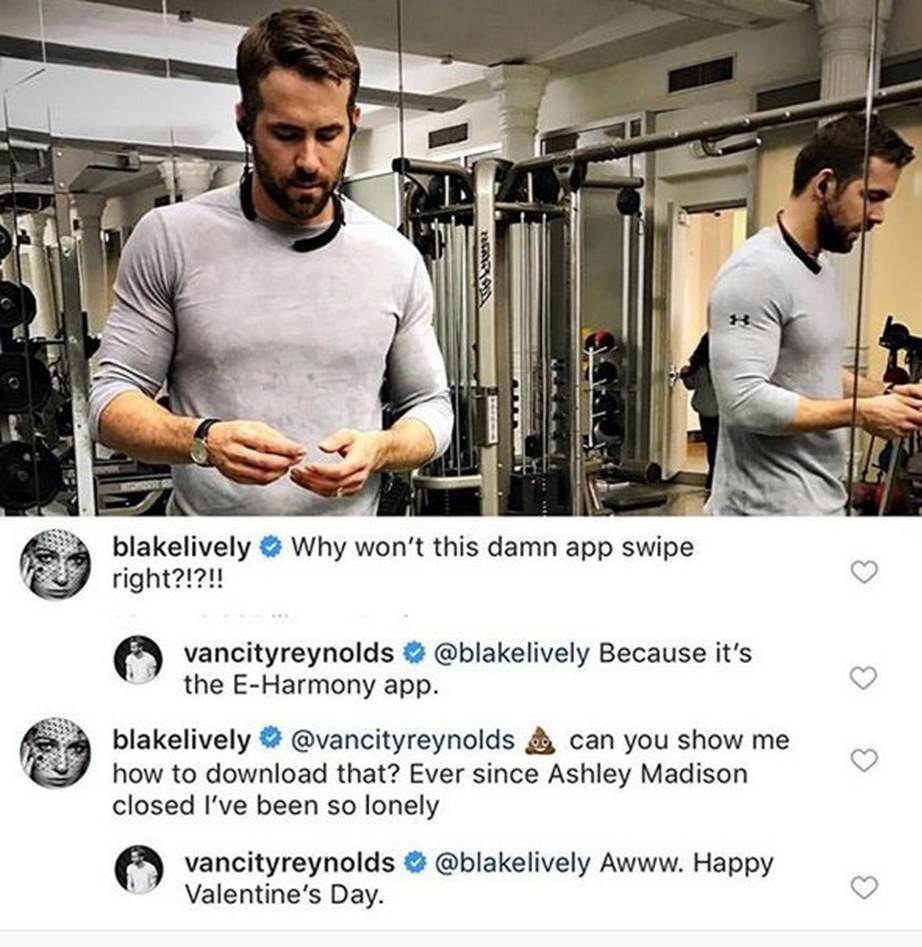 February 2018: The V-Day shenanigans continued with this "glue" cake Reynolds made for Lively. It looks delicious.
April 2018: Two months later Lively decided to praise the back of her head in a photo with Reynolds at the center. I'd 10/10 do the same if my braid looked this good.
April 2018: Ryan Reynolds Uses Trolling to Shut Down Break-Up Rumors, Part 1
April 2018: Ryan Reynolds Uses Trolling to Shut Down Break-Up Rumors, Part 2
May 2018: The trailer for Lively's new film A Simple Favor drops. It's confusing, so Reynolds tweets Lively and asks what the hell's going on. Instead of giving an answer, she trolls, naturally.
May 2018: "Is the extra distance between you supposed to convince me that you DON'T love him more than me?? Nice try," Lively commented on this photo of Hugh Jackman and Reynolds. What Lively doesn't know is Jackman and Reynolds have the space between them so I can pop in the middle.
June 2018: In perhaps their funniest case of trolling yet, Lively and Reynolds have a back-and-forth about his fictional twin brother Gordon. I want a husband to be witty with on Instagram! Until that time comes, though, at least I have these two.
June 2018: Lively calls her Simple Favor costar Anna Kendrick the "hotter, female(r)" version of her husband, and jokes about cheating on him. Reynolds replies in good, hilarious spirits.
August 2019: In honor of Lively's birthday, Reynolds pulled off a master troll by posting a series of unflattering photos of the b-day girl. "Happy Birthday, @blakelively," he wrote alongside images that show her blinking, making funny faces, and looking generally unprepared.
September 2019: Lively strikes back by sharing a hilarious screenshot from her Instagram photo app of Reynolds in a goofy-looking hat shaped like a chicken. Her image appears next to it, looking grave and unamused. She published it on her Instagram Stories.