Salma Hayek: Harvey Weinstein Dismissed My Harassment Claims Because Women of Color Are 'the Easiest to Discredit'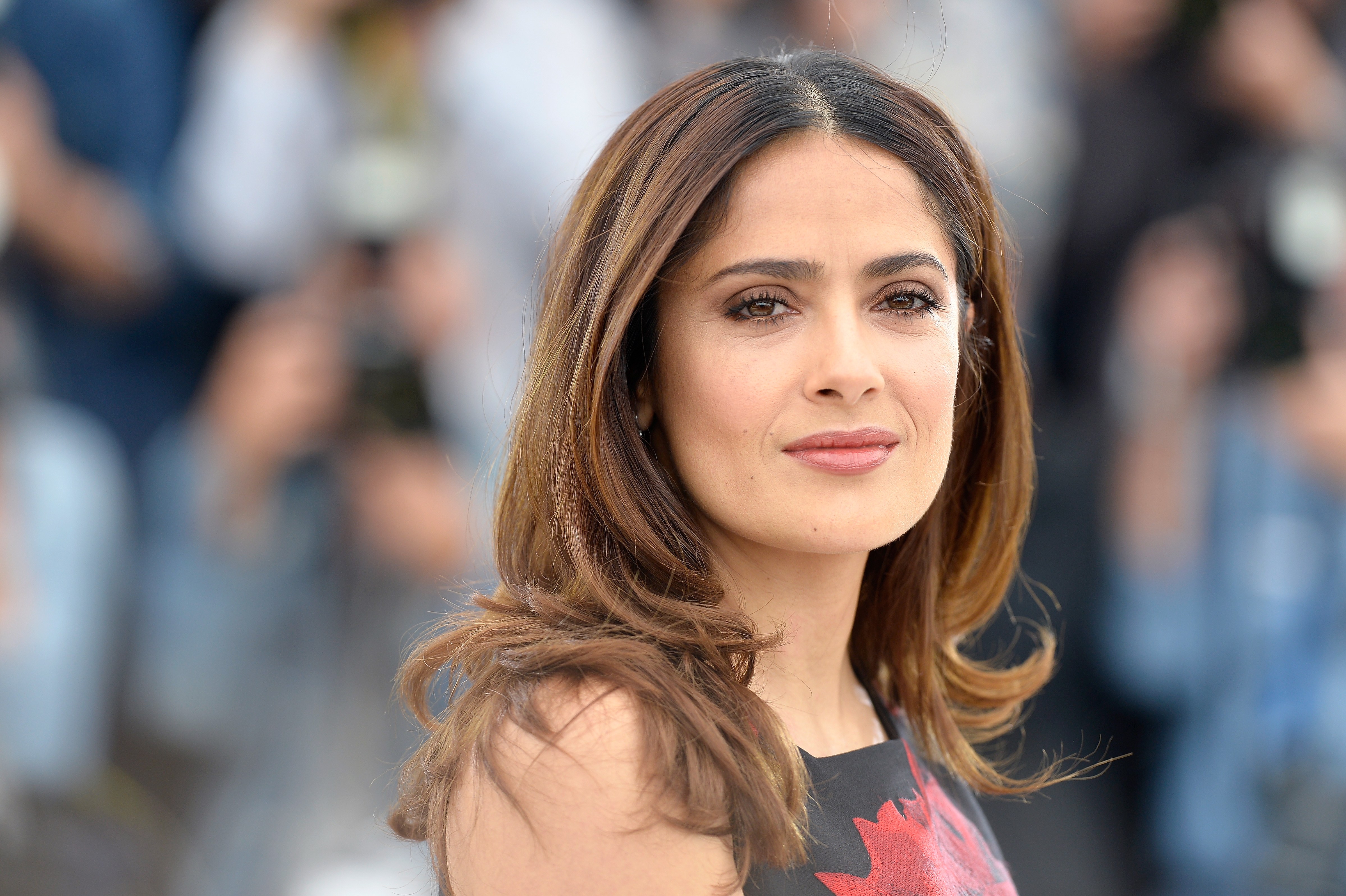 In the wake of an explosive report in The New York Times outlining numerous sexual harassment and abuse allegations against film industry titan Harvey Weinstein, Salma Hayek wrote an op-ed for The Times in which she accused Weinstein of sexual harassment during the making of the 2002 film "Frida." (Hayek starred as the title character.) She also said that Weinstein had threatened to kill her.
Weinstein's lawyers denied the claims made by Hayek, stating: "All of the sexual allegations as portrayed by Salma are not accurate and others who witnessed the events have a different account of what transpired."
Weinstein's team has been dismissive of other claims—for example, when actress Lupita Nyong'o came forward with sexual harassment allegations of her own against the Hollywood producer.
While the two incidents may have appeared to be isolated, at the Women In Motion panel at Cannes on Sunday, May 13, Hayek argued that Weinstein had been especially dismissive of allegations made by herself and Nyong'o because they are both women of color.
"We are the easiest to get discredited," she said, according to Variety. "It is a well-known fact. So he went back, attacking the two women of color, in hopes that if he could discredit us."
Hayek's candidness surrounding Weinstein's actions wasn't the only form of protest exercised at the film festival this past weekend. On Saturday evening (May 12), 82 women, including Hayek, silently protested the significant gender imbalance present at Cannes. The 82 women in attendance were a symbolic representation of the 82 female directors who have screened at the festival since its first edition in 1946.
"On these steps today stand 82 women representing the number of female directors who have climbed these stairs since the first edition of the Cannes Film Festival in 1946," actress Cate Blanchett, this year's competition jury president, and Belgian film director Agnès Varda said in a joint statement. "In the same period 1,688 male directors have climbed these very same stairs. In the 71 years of this world-renowned festival there have been 12 female heads of its juries. The prestigious Palme d'Or has been bestowed upon 71 male directors—too numerous to mention by name—but only two women, Jane Campion, who is with us in spirit, and Agnès Varda, who stands with us today."
While protests like this one, coupled with the rising resilience of the Time's Up and #MeToo movements, are making some traction, Hayek warned in the Cannes panel against complacency in Hollywood and beyond: "Now is the time for action."
Related Content:
Cannes to Launch Sexual Harassment Hotline Following Harvey Weinstein and #MeToo
Ava DuVernay, Kristen Stewart, and 80 More Women Just Took Part in a Powerful Protest at Cannes
Post-Weinstein, These Are the Powerful Men Facing Sexual Harassment Allegations