'Perfect storm' of problems led to patchwork Manitoba mental health and addictions services, report says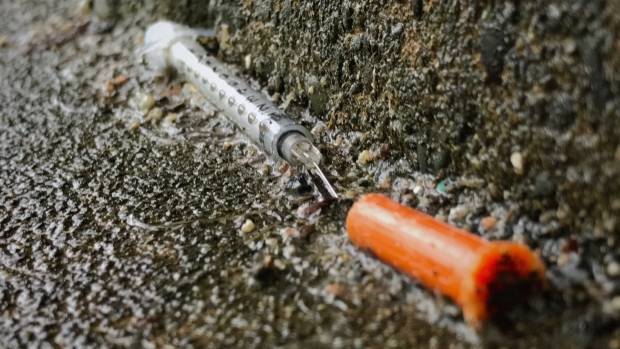 Barriers to mental health and addictions services in Manitoba are worse than almost all other jurisdictions in the country, and it's a product of a long trend of poorly co-ordinated and underfunded treatment services that will take time to repair, an extensive report suggests.
"It's a trajectory propelled by multiple 'drivers,' many with deep historical roots," Dr. Brian Rush and Adair Roberts, authors of Virgo Planning and Evaluation Inc. review, wrote in the 287-page report.
"All of this is being managed with much the same resource base as was set decades ago during de-institutionalization — a perfect storm, if you will."
The long-awaited review of Manitoba mental health and addictions services — The Manitoba Mental Health and Addictions Strategy, Improving Access and Co-ordination of Mental Health and Addiction Services — was released Monday morning.
The report recommends boosting funds for mental health and addictions services, and cites a need for greater collaboration between primary and community-based treatment services in order to create a "seamless continuum of services" for those in need.
Indigenous communities, women and youth are among those most affected by gaps in the addictions treatment system, the report says.
Colonization and residential schools, deinstitutionalization, the high number of children in care, increasing availability and diversification of psychoactive substances in the community and the increasing social complexity of people's lives are among the drivers of the problems, the report says.
The province tapped Virgo last year to review Manitoba addiction and mental health services and suggest ways to better help Manitobans and families struggling with substance abuse issues.
Rush and Roberts carried out 80 consultations and interviewed 600 people (including addicts, Indigenous leaders and stakeholders involved in service delivery) from June to September 2017, reviewed population and health service data for Manitoba and pored over more than 275 documents from Manitoba health-care providers.
The report comes amid meth and opioid crises in the province that have many calling for better access to detox centres, the creation of supervised consumption sites and more treatments options along the path to recovery.
In the past five years, Winnipeg alone had an enormous increase in the amount of methamphetamine use noted by emergency room health-care workers, going from about 10 per month in 2013 to 190 per month in 2017, the authors state.
"Notwithstanding the many excellent examples of collaboration and partnership that we identified, from the perspective of individuals looking for help for themselves or a loved one, the rules of engagement seemed stacked against them, seemingly designed primarily to 'keep you out' rather than 'welcome you in,'" the authors wrote.
"Our assessment of Manitoba's addictions and mental health system concludes that in addition to rectifying long-standing issues related to the structural and functional separation of services in these areas — areas that are significantly more integrated in all other Canadian jurisdictions — some investment will be necessary to bring Manitoba on par with other provinces. This could involve reinvestment of other health dollars or pooled resources from other government departments as a whole-of-government approach."
Though meth and opioids continue to plague various Manitoba communities, alcohol is still taking a "heavy toll" across demographics. Women in particular have challenges with quickly accessing treatment for alcohol addiction, the report states.
Manitoba Health Minister Kelvin Goertzen said the new strategy "offers a fresh start" and will help address "silos and gaps" in how mental health and addictions services are delivered in the province.
The authors say increasing funding for mental health and addictions services alone won't fix the problem, though they recommend boosting funds over three years to get Manitoba in line with the national guideline of 7.2 per cent of provincial health funding for joint mental health and addictions services. Manitoba invested just 5.1 per cent of its health budget to that area in 2016-17.
The report suggests tacking on an additional two per cent of funding annually to make up for historic funding gaps, and earmarking eight per cent of all addictions and mental health budget funds for prevention efforts.
The report suggests developing more culturally appropriate care options for Indigenous communities, and investing in more nimble community-level "one-stop-shop" hubs where those in the grips of addiction can access psychiatric care from cross-trained mental health and addictions professionals earlier in the intake process.