If You're Not Wearing a Monochromatic Outfit, Don't Bother Leaving the House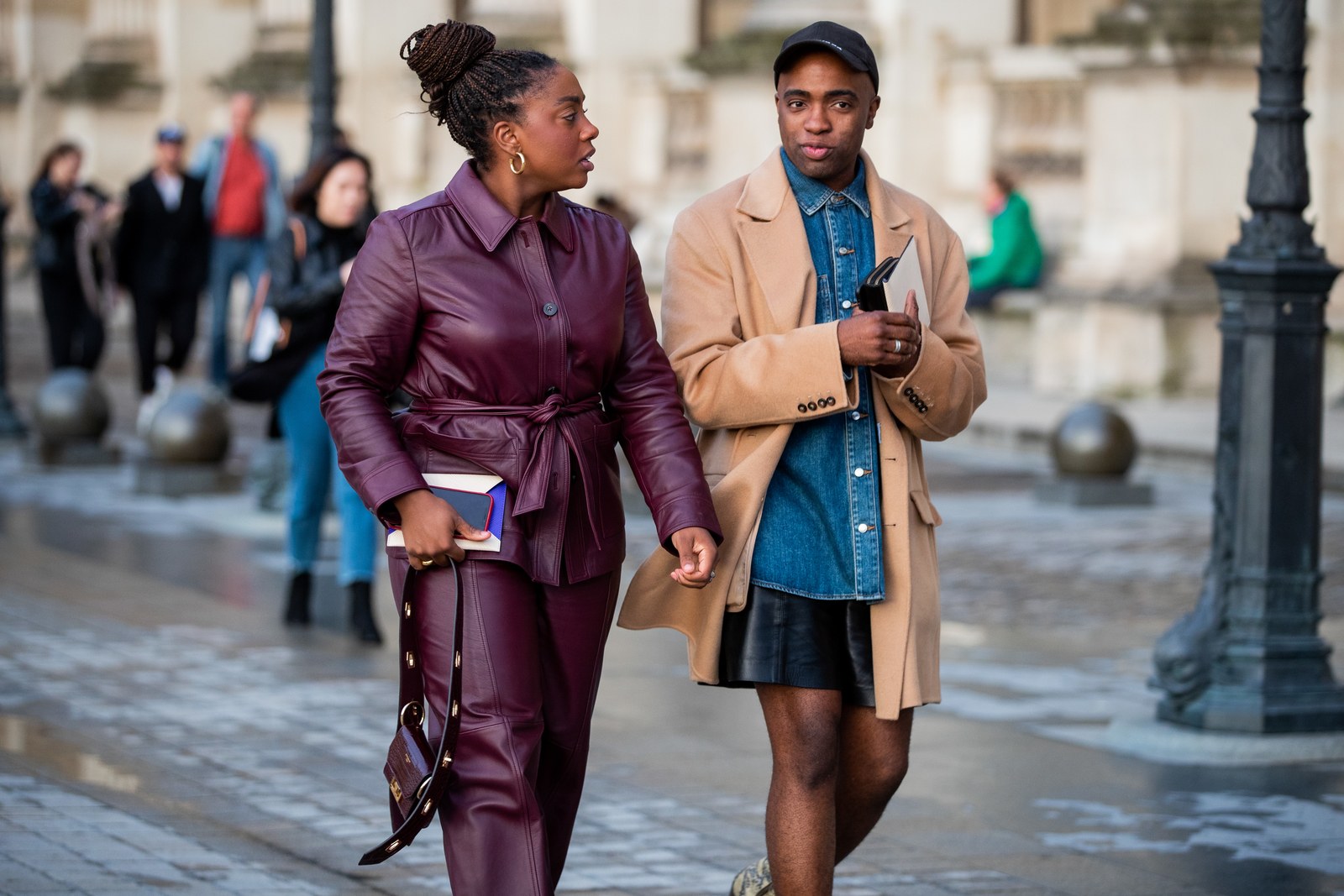 A Bordeaux-colored leather pantsuit is statement-making, and with monochrome, there's never too much of a good thing: We love the commitment to the theme with the oxblood bag.
Oversized cuts dress down this 2019 take on a three-piece suit; the terra-cotta color is seriously head-turning.
You don't have to keep your colors muted: A bold, bright turquoise adds some splash to a gray day. A flippy skirt and party shoes keep the fun look fun from feeling overly formal.
Playing with proportions (a jacked swiped from a linebacker, the mini-est of skirts, a clutch you could carry a terrier in) adds dimension to a monochrome outfit. If you have a pair of boots for showing off, going monochromatic up top is a sure way to put them in the spotlight.
Priyanka Chopra proves that monochrome works with multiple shades: Her pink-on-pink look is an outfit we could take to the office.
A cropped suit-style jacket might just be our new favorite thing to wear with high-waisted trousers. (Plus, it'll keep us warmer in a freezing office.) Apple green is a make-you-look-twice shade that makes the proportions feel fresh and modern.
Ground a bright monochromatic look with a bag or shoes in on-trend cloud white.