Chrissy Teigen Wrote a Beautiful Note About What *Crazy Rich Asians* Means for Her Daughter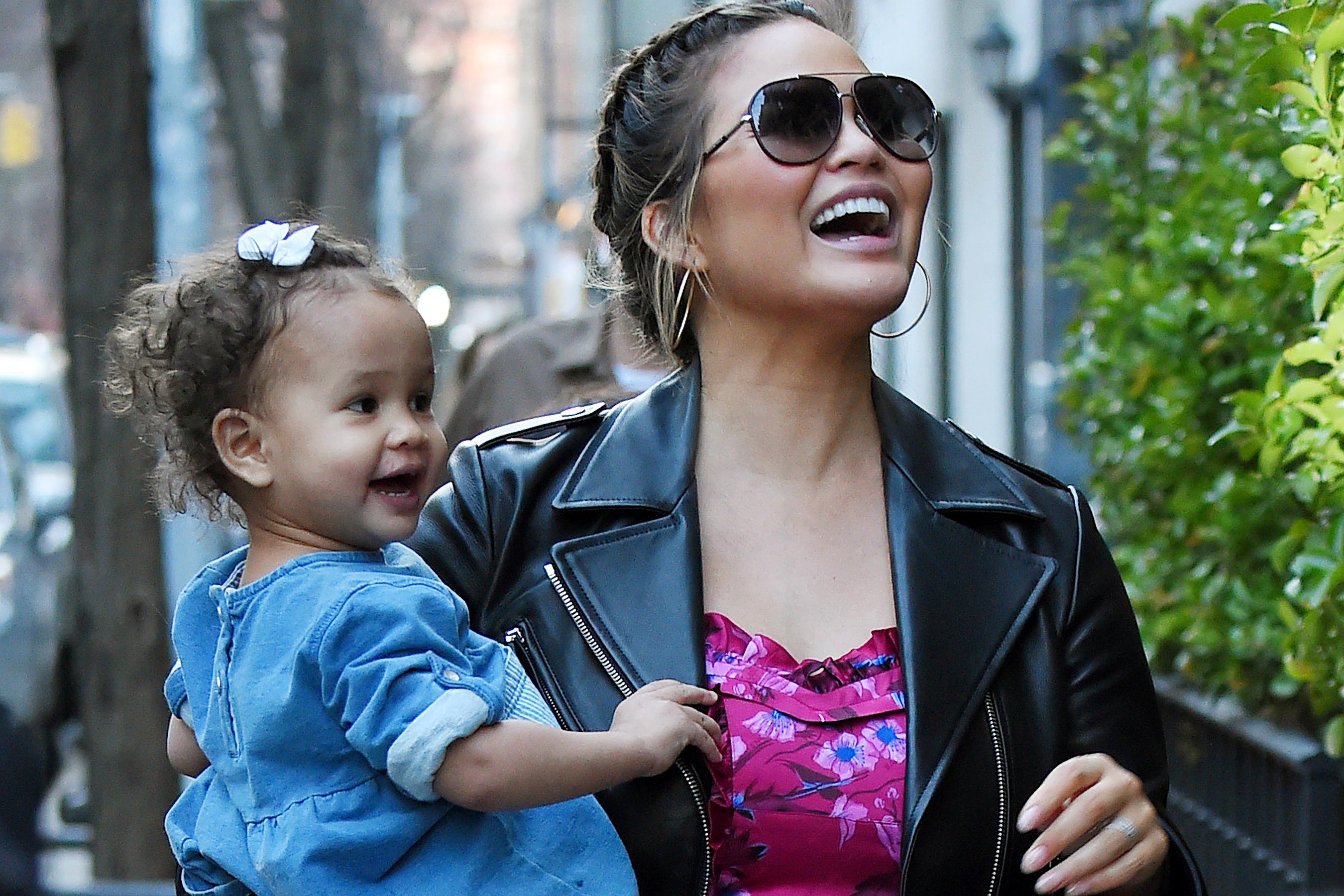 After seeing Crazy Rich Asians with her daughter (Luna) and husband (John Legend) over the weekend, Chrissy Teigen took to Instagram and explained why the movie was so important for her family.
"You never know how much you miss being represented on screen until you actually see what it's like to be represented," she wrote in the caption, picking out specific moments of resonance, like seeing Luna call Constance Wu's character's mom "yāy," or 'grandma' in Thai, because she looked like her own yāy. The model also wrote about how great it was to see that representation manifest with a wide range of different characters and themes, from sacrifice and hardships in the table scene to over-the-top spectacle in the party and wedding scenes, "just like any other great movie."
Also included were cute photos of Luna and Teigen looking up at the poster, Luna and Legend watching the movie, and a video of the dad/daughter pair dancing over the closing credits at the end.
The importance of representation in Crazy Rich Asians has been pretty much woven into the movie from the start. Kevin Kwan, the author of the original novel, optioned the movie rights for $1 so that Hollywood wouldn't whitewash it. And earlier this month, Constance Wu published a statement on Twitter about how significant it is that Crazy Rich Asians is a romantic comedy that "not only centers [on] an Asian-American story," but fills it with a "talented, dynamic, unique all-Asian cast." Its impact has already been felt at the box office: In just four days, it made $34 million and became the top-grossing film on its opening weekend.
You can read Teigen's full caption below:
What can I really say about this movie that hasn't been said byabsolutely everyone who has seen it. I've been excited to see thissince production was announced but I could have never imagined howwonderful it would be. I planned on seeing it, making a few jokesabout how it checked all the boxes for me (CRAZY ☑️ RICH ☑️ ASIAN ☑️)but the feeling I got during the credits, watching John dance with mylittle black asian mashup baby bear luna tunes, was a feeling Ihaven't had at the end of any other movies.

Luna, aside from being blown away by the general movie-goingexperience (yep she's 13 now, time flies) looked up at @constancewu'smother and yelled "yāy!" ("Grandma" in thai) because she saw someonewho looked like her yāy. Someone beautiful and aspirational. It wassomething that simple that made my heart just…warm. That made mehappy. It made me happy to see this over the top story done from somany angles, some I could totally understand because of my ownconfusing Asian American upbringing. I loved it all, from the quietermoments of talking around the table of sacrifice and past hardships tothe spectacle of the bachelor party. Finding that I could cry watchingthe most over the top aisle walk on the planet.

You never know how much you miss being represented on screen untilyou actually see what it's like to be represented. And represented byall different types of characters with all different types ofpersonalities, just like any other great movie.

Also aside from all that, it's just colorful, fun and big as f*ck.

God I love a rom com. God I loved it all. Thank you guys for makingthis movie.
Related Stories:
Now Chrissy Teigen Is Straight-Up Inviting Mommy-Shamers to Comment on Her Posts
Women Are Living For This Photo of Chrissy Teigen Breast-Pumping on the Way to Dinner