A Complete History of Women on *Saturday Night Live*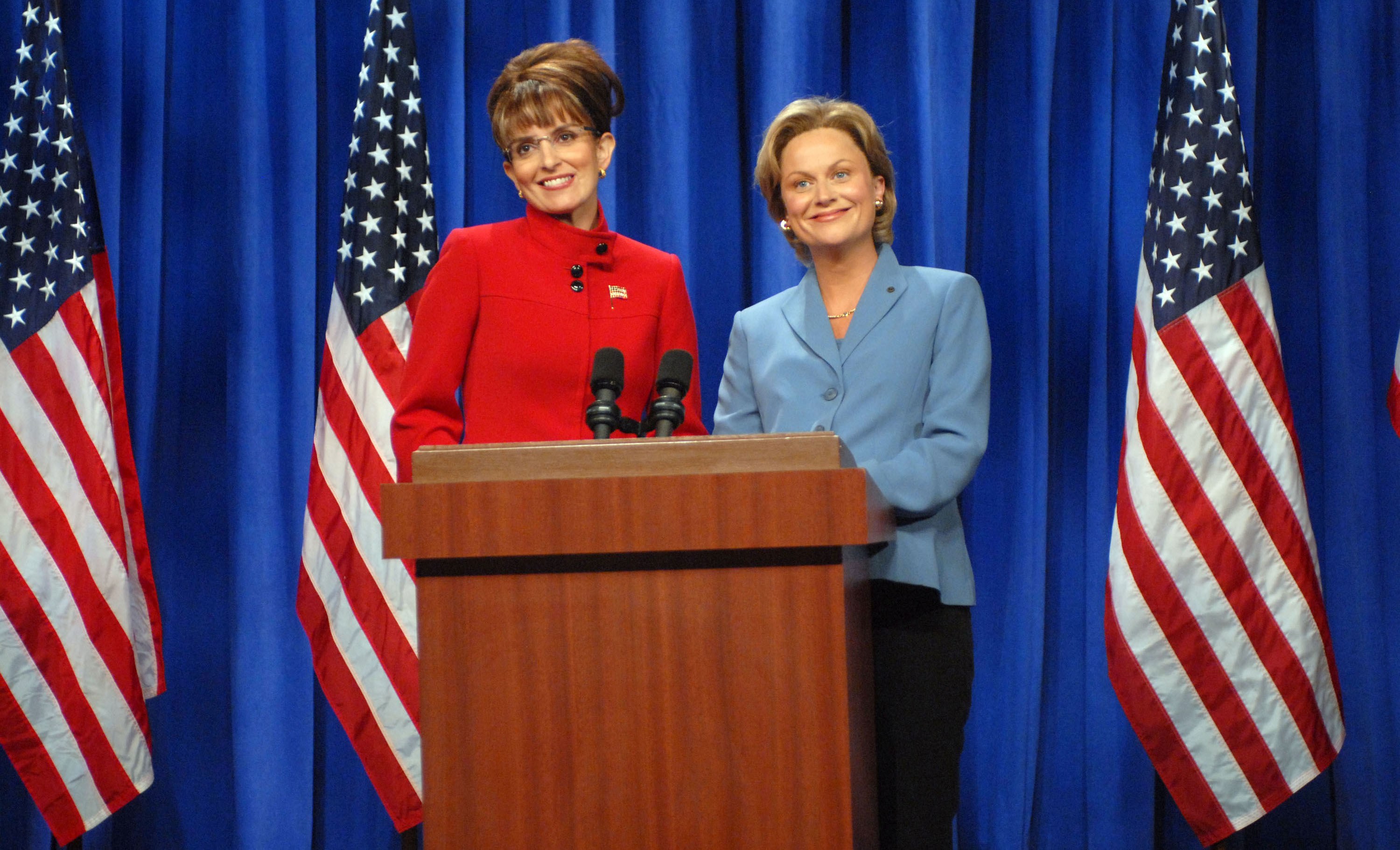 The first person hired as an actor on Saturday Night Live was a woman: Gilda Radner, one of the most iconic female comedians. She stayed on SNL for five years—totaling 107 episodes—and left behind a laugh-out-loud legacy that paved the way for dozens of comedians. She was a game-changer, as are the other women who got their start on SNL.
From Tina Fey to Julia Louis-Dreyfus to our cover star Kate McKinnon, SNL has launched the careers of so many important performers. The show still has work to do in terms of achieving full equality—but these women have certainly helped move that dial forward. Below, a guide to historic milestones women have achieved on SNL.
1975: Gilda Radner is Lorne Michaels' first hire for the inaugural season of SNL. "I felt there was a remarkable quality to her," Michaels said of Radner to The New York Times. "A goodness which came through whatever she was doing." In 1978, Radner won a Primetime Emmy Award for Individual Performance in a Variety or Music Program for her work on SNL.
1975: Candice Bergen is the first woman to host SNL. She routinely hosted after this, and actually became the first woman to join the Five-Timers Club when she helmed a broadcast in 1990. (The Five-Timers Club is a group of celebrities who've hosted SNL at least five times.)
1976: Weekend Update hires its first female co-host: Jane Curtin. Known for her deadpan delivery, Curtin was the perfect foil to the guests and co-hosts' antics. Years later, in an interview with Oprah Winfrey, Curtin opened up about how SNL was a tough place for women to work at times. She alleged that one cast member, John Belushi, was particularly harsh toward female writers.
"They were working against John, who said women are just fundamentally not funny," Curtin said. "You'd go to a table read and if a woman writer had written a piece for John, he would not read it in his full voice. He would whisper it," she says. "He felt as though it was his duty to sabotage pieces that were written by women."
1978: Yvonne Hudson is the first black woman to appear on SNL. She started with guest appearances and was eventually bumped up to a feature player for the 1980-1981 season.
1982: At 21, Julia Louis-Dreyfus makes history for being the youngest female performer to join SNL. In 2012, she relayed a story to journalist Adam Baer about when NBC executives urged her to straighten her hair so she'd appear more "attractive" on screen.
"I was called into one of our producers' offices (as a side note, I should say that I have naturally curly hair), and he said to me, 'Julia, I got a call from a bunch of NBC executives after last night's show, and they said that after seeing your hair straight, they all wanna fuck you.' This was apparently his way of trying to entice me into straightening my hair for the rest of season," she said. "Needless to say: I was young and naïve, but I was so shocked that anyone would say anything like that, I just burst out laughing in a hysterical way. I didn't know what else to do."
Louis-Dreyfus didn't change her hair. She did something even better: made Elaine's curly hair one of her signature traits on Seinfeld. "I was saying: 'Not only is this hair going to be curly, it's going to be crazy curly. Take that, motherfucker,'" she said.
1985: SNL makes Danitra Vance its first black female repertory player. She stayed on until 1986.
1993: Sarah Silverman turns her SNL fumble into an amazing career. According to Business Insider, none of Silverman's sketches made it to air when she was a writer for SNL in the '90s, and after just one season as a featured player she was fired. But Silverman turned water into wine and scored gigs on HBO's Mr. Show and The Larry Sanders Show before getting her own series in 2007.
1999: Molly Shannon releases Superstar. There are several movies that came out of SNL sketches, but Superstar is the first one to star and focus on a woman (Shannon).
1999: Tina Fey soars as SNL's first female head writer. She left her post in 2006 to develop 30 Rock.
2001: Amy Poehler becomes the first woman to be promoted from a featured to repertory cast member just halfway through her inaugural season. The only other cast member to do that before her was Eddie Murphy.
2004: Amy Poehler and Tina Fey join forces as the first all-female Weekend Update team. Their reign ended when Fey left in 2006 and, unfortunately, there hasn't been a female-female duo since.
2008: Tina Fey's Sarah Palin impression takes on a life of its own. The bit was so impressionable that one group of political scientists suggested it may've actually affected Palin and John McCain's performance in the 2008 presidential election.
2009: Kristen Wiig appears in more sketches for SNL season 34 than any other cast member: 124. The person directly behind her was Jason Sudeikis with 99.
2014: Leslie Jones and Sasheer Zamata join the cast at the same time—an SNL milestone. This came after Keenan Thompson announced he'd no longer perform in drag until SNL hired two black female cast members. Zamata left the show in 2017, but Jones is still on.
2017: Kate McKinnon wins the Emmy for Outstanding Supporting Actress in a Comedy Series for the second time. She's the only woman in SNL history to win twice in a row.
2017: Please welcome your first black female host, Tiffany Haddish. It's crazy that it took this long.
Related Stories:
Kate McKinnon's Best Celebrity Impressions on Saturday Night Live
Saturday Night Live Did a Skit About the Royal Wedding Reception, and It's Predictably Amazing
Stormy Daniels Made a Cameo on Saturday Night Live to Troll Donald Trump