Taylor Swift Just Dropped Her New Song, and It's Her Sexiest Yet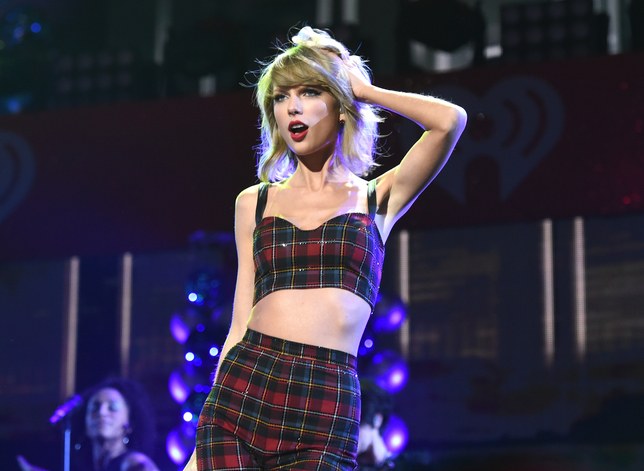 PHOTO: Jamie McCarthy/Getty Images
Stop everything you're doing right now: Taylor Swift just dropped her new single, and it's friggin' amazing.
It's called "Look What You Made Me Do," and it's by far Swift's sexiest song yet. Listen to it, below:
[embedded content]
The track is certainly a departure from Swift's 1989 sound.
This new song is the culmination of six days of mysterious promo. Swift hinted new music was coming on Friday (August 18) when she blacked out her Instagram and Twitter pages. However, things really kicked into overdrive on Monday (August 21) when she dropped a video of a snake's tail on social media. Fans immediately took this as a reference to the snake emoji people started using to describe her after the Kim Kardashian-Snapchat debacle. (Remember that nonsense from 2016?) Swift followed this up with another snake video on Tuesday—and then a third one Wednesday morning.
And that's when it happened: At 12:30 P.M. EST Wednesday, Swift revealed the name of her album (Reputation), the cover art (see below), and its release date (November 10). She also included a message that her first single would drop Thursday night, and now here we are: in pop-music utopia.
So what can we expect from this new album? The cover art suggests Swift's new direction is darker and grittier than 1989, which took home the 2016 Grammy Award for Album of the Year. Fans should still expect a pop aesthetic, but one grounded in harder beats and sonics than, say, "Blank Space." We're definitely on board with that.
This new music is coming off the heels of Swift winning her countersuit against former radio DJ David Mueller. (If you're unfamiliar with that story, Swift claimed Mueller reached under her skirt and grabbed her bare bottom during a meet-and-greet in 2013. Mueller said the claims were false and sued Swift for $3 million in damages. Swift countersued for just $1—and the court sided with her.)
Related Stories:
Taylor Swift's New Album Signals a Dark, Powerful Style She's Never Shown Before