Jennifer Aniston Is Teaming Up With Parkland Survivors to Speak Out About Gun Control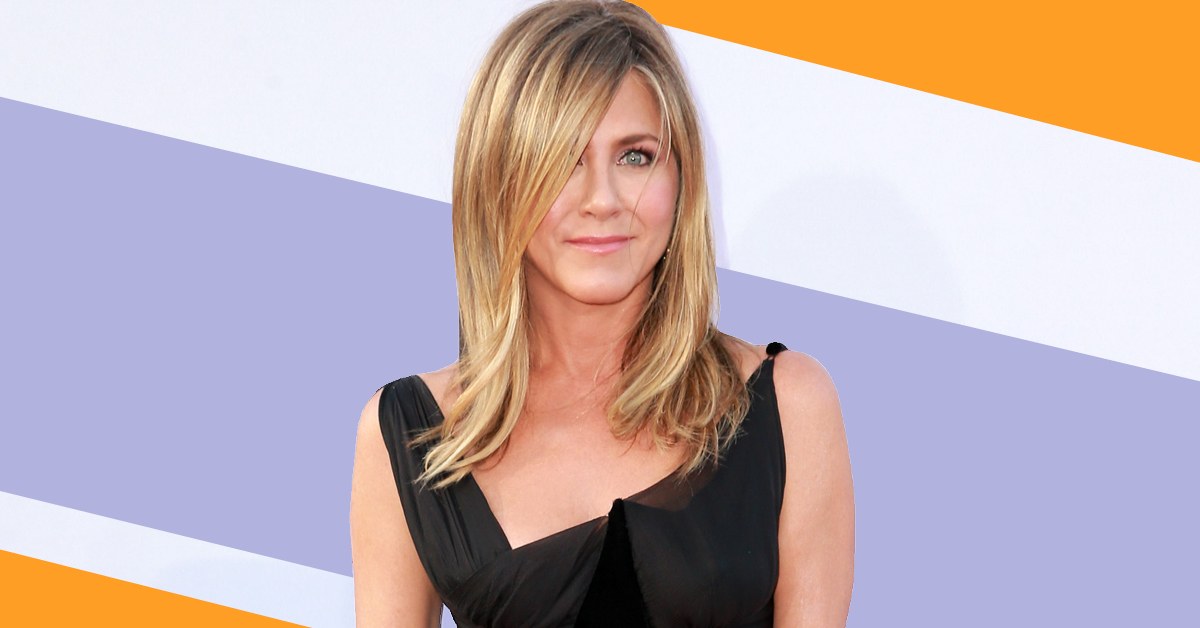 Jennifer Aniston has been one of the most famous women in the world since the '90s. But while the press was focused on her personal life and Friends fame, few established where Aniston stands on important issues. When you speak to Aniston, though, it's clear she feels passionately—about gun control, about our country's future, and about finding the right moment to speak out.
Enter WE Day, an event that brings together young people dedicated to making a difference with world-renowned speakers, celebrities, and performers to kick off a year of social action. At this year's event, which took place in California in April, Aniston teamed up with Parkland survivors Cameron Kasky and Jaclyn Corin. (A one-hour special about WE Day airs this Friday on ABC.)
For Aniston, it was a chance to work with future leaders. "It's just an incredible thing to be amongst these young powerful people who are our future and making a difference," she tells Glamour. "It's wonderful to sit back and actually know that we're going to be OK because of this generation."
To say the actress was impressed by the young people she met, including Kasky and Corin, would be a massive understatement. "I think it's just remarkable to watch what's happened [after the Parkland shooting]," she says. "I just think, 'Thank god.' You know, as I watched what these kids were doing I told my team that I wanted to get involved, but I didn't know what that looked like. Was it a documentary? What was it? I knew I didn't want it to be celebrity-fueled. I wanted to hear the voices of these kids."
"I think that growing up in the digital age or the social media age has given them a voice to connect people," she continues. "Sometimes there's just not that human contact thanks to phones, but this generation is using it in a different way. I really think that people from both parties are listening. It just feels different, like there has been an actual shift."
As for the issue of gun control itself, Aniston is a long-time supporter. "We've been doing things for a while, like PSAs [about the issue], ads, and it hasn't worked. I just don't know why this is such a hard issue to fix," she says. "It seems like it should be simpler. Nobody is trying to take away the right to bear arms. It's just about adding a little structure around it and making it harder to buy a gun than to drive a car, you know?"
Of course, Kasky and Corin are happy to have Aniston on their side. "We're so happy she's working with us on this," Kasky told Glamour. Corin agrees, "We're grateful she's using the platform that she's created in another way to amplify the voices of the young people, because that's what is really important."
"We sometimes get starstruck," Kasky continues. "Like there was one young woman from Memphis who has been helping the homeless people in that city, or thousands of others like her who are helping the world because they want to make it better."
The pair, who are two of the leading voices in the March for Our Lives movement, shared strategies with some of other activists taking part in WE Day and spoke about their plans for community outreach, which took the form of the Road to Change bus tour across America this summer.
"The most important thing is getting to see other students who have seen what we've done and want to seek out the leadership positions that we were thrust into," Kasky says. "That gives us energy, them stepping into the positions of leadership. Pleasant comments on the Internet are nice, but what really energizes us and keeps us going is seeing other kids taking action, like with the walkouts across the country on March 14."
"We're going to people, doing face-to-face educating, and making sure people are voting," Corin adds. "That's our plan for the summer and after—all the way through the midterms and beyond too."
The WE Day 2018 special airs on ABC on August 17, 8 PM ET.