Rita Ora, Cardi B, Charli XCX, and Bebe Rexha Just Released the Catchiest Bisexual Anthem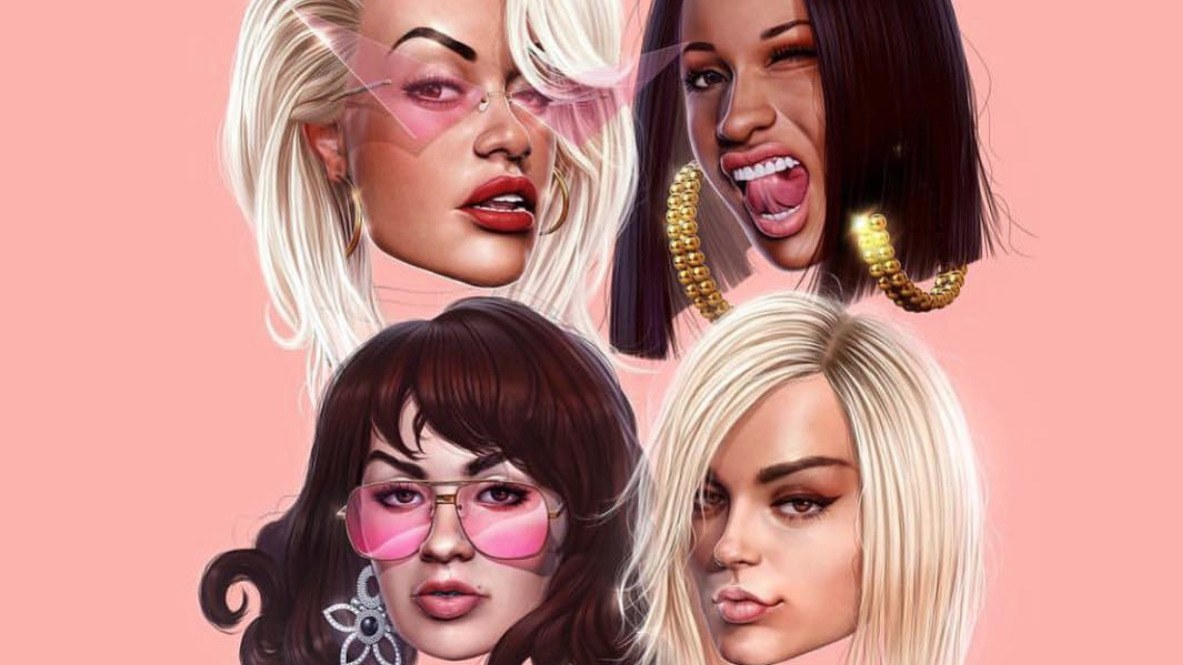 Rita Ora, Cardi B, Charli XCX, and Bebe Rexha have joined forces for what might be the catchiest pop song of 2018. It's called "Girls," and, well, the subject matter is exactly what you think: girls. More specifically, girls wanting to kiss other girls.
"Sometimes I just wanna kiss girls, girls, girls/Red wine I just wanna kiss girls, girls, girls," the four pop stars lament on the song's glittery chorus. Don't get it twisted, though; "Girls" isn't commodifying female sexuality or playing into any lesbian chic stereotypes. It's actually a celebration of bisexuality.
Look no further than some of the verses for proof. "I ain't one-sided; I'm open minded. I'm 50/50 and I'm never gonna hide it," Ora sings during her lines at the top of the tune. In an interview with People magazine, the singer confirmed that "Girls" is about embracing gender fluidity and loving whomever you want on your own terms.
"I think, obviously, the song is very impactful in its own way. It definitely has a point. For me, I always looked at this song as a real gender-fluid freedom record. I never looked at it as, 'Only females can listen to it 'or 'Only males can listen to it.' It's for everybody," Ora said. "It really represents freedom and the chance to be what you want to be—and there being no judgment and just living your life as you want to live it. That's what this song represents to me every time I hear it."
Check out "Girls" for yourself, below:
Slowly but surely, queer artists and themes are making their way into pop music. Halsey and Lauren Jauregui certainly made strides in this space last year with "Strangers," a haunting electronic song that unabashedly used female-female pronouns. Meanwhile, Troye Sivan's euphoric "My My My!" is already a strong contender for song of the summer. "Girls," though, might be the first time four high-profile singers have banded together with an unabashedly queer message. That should (hopefully) move the dial in a huge way.
Related Stories:
Liam Payne and Rita Ora's New Fifty Shades Freed Song Is Surprisingly Not Sexy
Cardi B Has Some Advice for Everyone Wrapped Up in Khloé Kardashian's Relationship Drama
Taylor Swift Sent Cardi B Flowers to Congratulate Her on "Bodak Yellow" Hitting No. 1