They Didn't Find Love on The Bachelor. Now They're Relationship Experts.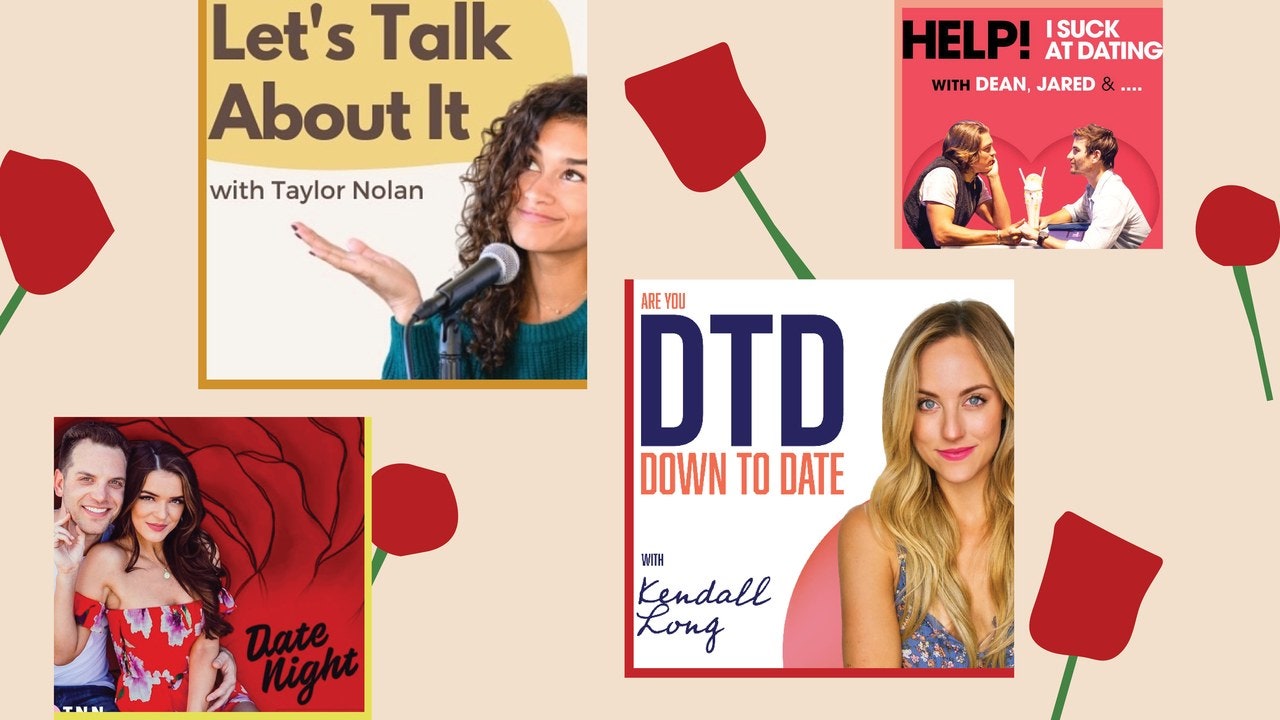 For Bachelor alum Taylor Nolan, it took getting off the franchise to find her voice. "I'm someone with strong opinions who isn't scared of speaking her mind," she says. But she found herself changing on the show. "I was heavily filtering what I was saying out of fear of backlash, out of fear of only half of what I was saying getting aired." So Nolan uses her podcast, Let's Talk About It, to speak openly about her dating life and mental health. "As long as one person benefits from something that my guest shared or something that I shared, that's perfect," she says. "There's a lot of connection in shared pain."
That extends to Instagram, too. When Nolan was still engaged to fellow Bachelor in Paradise contestant Derek Peth—they've since broken up—she made an effort not to post happy couple-y photos when things weren't, in fact, so happy. "Our relationship was so highly romanticized on a reality TV show," she explains. "Not posting those shiny, romantic photos when shit wasn't actually good was fighting against some of that pressure."
Instagram is fast becoming a cesspool of anxiety for contestants, making outlets like podcasts all the more appealing. "You get all this fame, overnight, and you're riding this super-high high, and then the next season comes along and you lose hundreds of thousands of followers," Gates says. "It does something to your self-worth." The future of the post-Bachelor world, she thinks, lies beyond perfectly curated posts. "Fans don't want the edits in photos, they want to see you as a person, which explains the rise of video, TikTok, people doing podcasts. I think everyone is craving authenticity."
When Unglert launched Help! I Suck At Dating, he was more than happy to serve up said authenticity but was under no illusion that he had any expertise to offer. Fresh off a disastrous Bachelor in Paradise season in which he juggled two women, he had viewers call in and give him love advice. Fast forward two years: He's graduated from the Bachelor franchise, in a committed relationship, and surprised to find that he's become an unexpected resource for matters of the heart (something, he notes, wouldn't have happened in "a million years" had he not gone through the show).
"I have a lot of friends who have started confiding in me a lot more for dating advice, which I think is really funny," Unglert says, adding cheerfully, "I always preface everything by saying, 'Look, obviously I don't know anything I'm saying. But I think this is what you should do…'"
Thea Glassman is a freelance entertainment writer, with bylines in The New York Times, The Hollywood Reporter, Vanity Fair, and VICE. Find her on Twitter @theakglassman.