'Little Fires Everywhere' Review: Reese Witherspoon and Kerry Washington's Hulu Series Is Gripping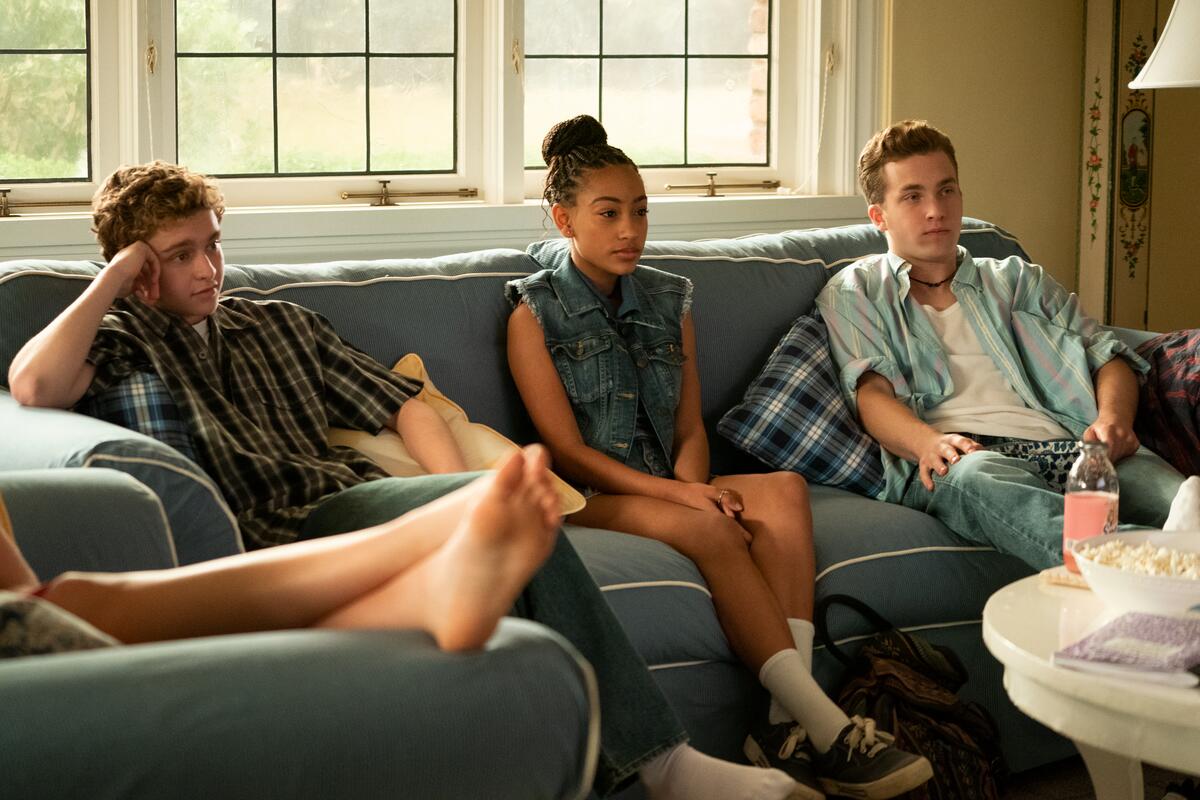 Speaking of the '90s, the show goes to great lengths to accurately portray fashion and beauty standards as they existed before the turn of the century. "We really tried to strike a balance in the production design and wardrobe design so that it felt real without feeling campy," Washington says. "We didn't want you to think we we were having a '90s costume party."
Part of the fun in that is watching Elena go from a Kathy Smith–esque workout queen in the morning to a Talbot's power-suit-wearing working woman in the afternoon. Add in an iconic '90s playlist (everything from Annie Lennox to Hootie and the Blowfish) and delightfully dated phrases ("I'm already over my minutes this month," Elena says of her car phone), and you have the makings of a classic.
Hulu drops the first three episodes today, March 18, but will then release one a week for the remainder of the series run. Witherspoon says that unique rollout plan will help set up the world before "everything changes."
It's also why Washington thinks you should wait to read Ng's book until after you finish the TV series. "They are different enough," she explains. "We've made enough small changes that it could be confusing to read it and watch at the same time. But if you haven't read the book, you have to at some point."
As for the show, Witherspoon and Washington can't wait to see what conversations the series will provoke. "Part of our instinct as human beings is to evaluate and judge others, and that's part of the experience of watching this," Witherspoon says. "It's going, Am I like them? Or, Am I like her? Or, I know someone just like her. All of that will shift and change by the time you get to the end. It takes you to a lot of places that are unexpected."
Witherspoon is right. Even in today's must-see-TV landscape, I haven't been this gripped by developments on screen in some time. Washington and Witherspoon's commitment to bringing Ng's story to life comes through in every way. "We gave so much of ourselves in the making of it," Washington says, "and we want people to be inspired to do the same."
Little Fires Everywhere premies March 18 on Hulu. Jessica Radloff is the Glamour West Coast editor. You can follow her on Instagram at @jessicaradloff14.