Short-Sleeve Button-Up Shirts: The Best Queer Eye Inspired Picks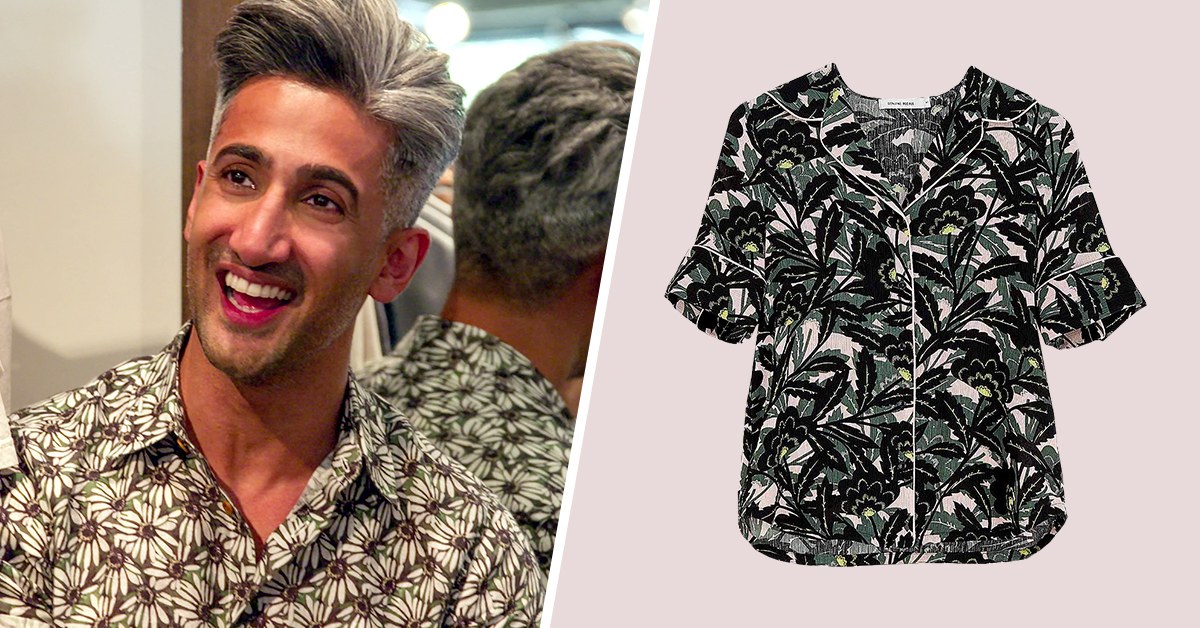 It's a truth universally acknowledged that Netflix's Queer Eye reboot can make even the most hard-hearted viewer teary-eyed. It's also well-known that the series' fashion expert, Tan France, has a penchant for a certain type of shirt—specifically, short-sleeved, printed, button-up blouses. And, after binge-watching the just-released second season, I'm finding myself not only reaching for the tissues, but also for my credit card.
Even if you've only watched a few episodes, you'll quickly pick up on France's go-to style tips for his transformation subjects ("heroes," as they're called on the show): a "pop of color" here, a fresh blazer there—and, if you want something a little funky, try a boldly-patterned short-sleeve shirt, styled with a "French tuck."
Sixteen episodes deep, I kept coming back to France's preferred garment, imagining what it would look like in my wardrobe. I tend to wear colorful dresses and polished blouses—but these boxy, button-down styles struck me as a solid pairing for my summer jeans. Plus, France himself wears them so well on the show. (I'm hardly the first and only person to develop an affinity for his very specific shirting after watching the show—Twitter is filled with fellow viewers who've adopted his signature look.) I like to think of it as "the Tan Fran Effect," a unique phenomenon where, post-binge-watch, my online shopping carts are filled with short-sleeved shirts in cabana stripes, floral prints, and other patterns akin to his (and his mentees') on-screen wardrobe. And lucky for me (not-so-lucky for my bank account), many brands share my recent infatuation for the silhouette, with plenty of summery options at every price point waiting to become a cornerstone of your summer #OOTD.
If you, too, find yourself with a sudden draw towards Tan France-inspired shirts, welcome to the club—we're always down to talk Queer Eye.
We bring you the trends. You make them your own. Sign up for our daily newsletter to find the best fashion for YOU.
Lede image courtesy of Netflix and Genuine People