20 Summer Outfit Ideas That Are the Right Amount of Extra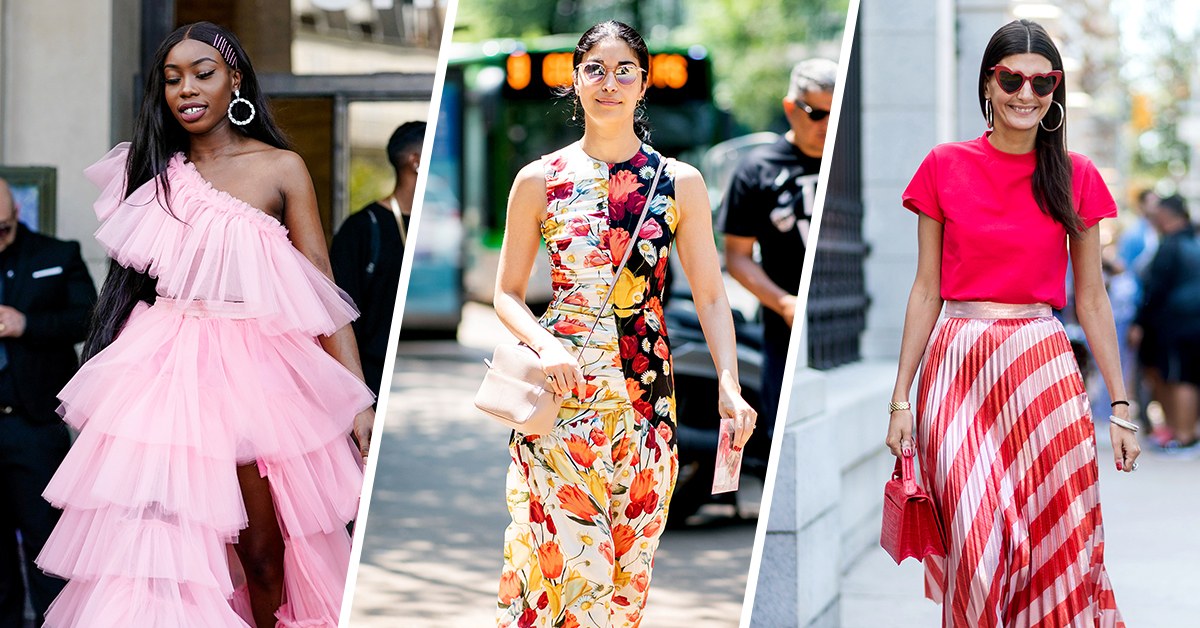 When it comes to summer dressing, are you a pragmatist? Do you grab the closest pair of cutoffs and a white T-shirt, and call it a day? Or are you Team Wrap Dress all the way? Well, may we suggest the maximalist approach preferred by the street-style crowd, a styling strategy that matches our excitement about the warm weather, iced coffee-filled days ahead. We're talking prints-on-prints, dramatic layers, mismatched separates that seem like obvious pairings when worn with confidence. If there's a time to adopt a more-is-more styling M.O., it's now. (Hey, you can use those extra hours of daylight to document your more-involved-than-most #OOTD.) We have 20 outfit ideas to prove it—all the inspiration you need for the most delightfully extra summer wardrobe, straight from Fashion Week, lies ahead.
We bring you the trends. You make them your own. Sign up for our daily newsletter to find the best fashion for YOU.