People Are Now Making Comments About Savannah Guthrie's Body—and She Responded on 'Today'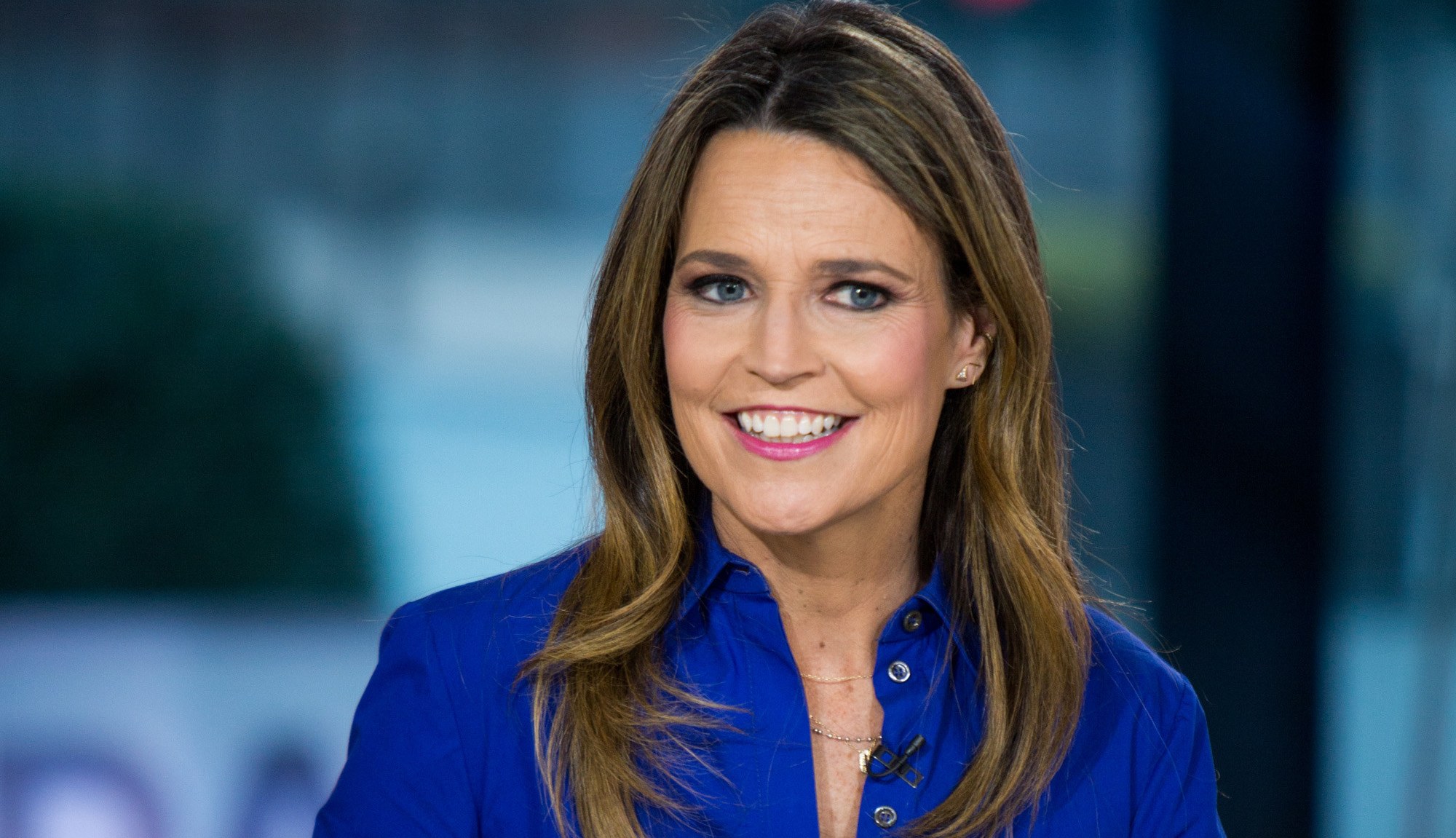 A good rule of thumb is to never comment or speculate about a person's body. Many people, unfortunately, don't follow this rule—and Today show host Savannah Guthrie is the latest female celebrity to catch the brunt of it. Guthrie found herself in an uncomfortable position on Tuesday (May 22) when viewers started congratulating her on Twitter over what they thought was a baby bump. It was not.
These viewers got the idea that the mom of two was expecting another baby from Tuesday morning's broadcast, when Guthrie wore a black-and-white polka-dot dress. In a since-deleted tweet, per Cosmopolitan, one viewer reportedly asked Guthrie head-on whether she was expecting her third child. "It is just the dress. Excuse me while I go burn it," Guthrie replied.
https://twitter.com/SavannahGuthrie/status/998911152540340226
The TV personality then took to Instagram and posted a clearly-sarcastic chart demonstrating when it's appropriate to ask a woman if she's pregnant. (The answer is, obviously, never.)
During Wednesday morning's episode of the Today show, Guthrie reflected on the media attention her response had received, and noted that, as misguided as the assumption was, the people who thought she was pregnant were at least kind. "They mean well. We have the best viewers and they're so nice. They were so cute, they were like, 'Congratulations!' And I was like, congratulations on my second gym membership that I need to obviously go to," she joked. Of course, no one should feel the need to change their bodies because of someone else's comments. As well-meaning as Guthrie's viewers are, hopefully our culture reaches a place where people's bodies—no matter what they look like—are a non-topic.
Watch Savannah Guthrie's on-air response, below:
Related Stories:
Fat-Shaming by Doctors Is Real—and Far Too Common
Pregnant News Anchor Claps Back at Body Shaming Viewer
Rihanna Is Too Rich and Too Iconic to Worry About Bro Fat-Shamers on the Internet