Michelle Williams Literally Sent Busy Philipps a Cardboard Cut-Out of Herself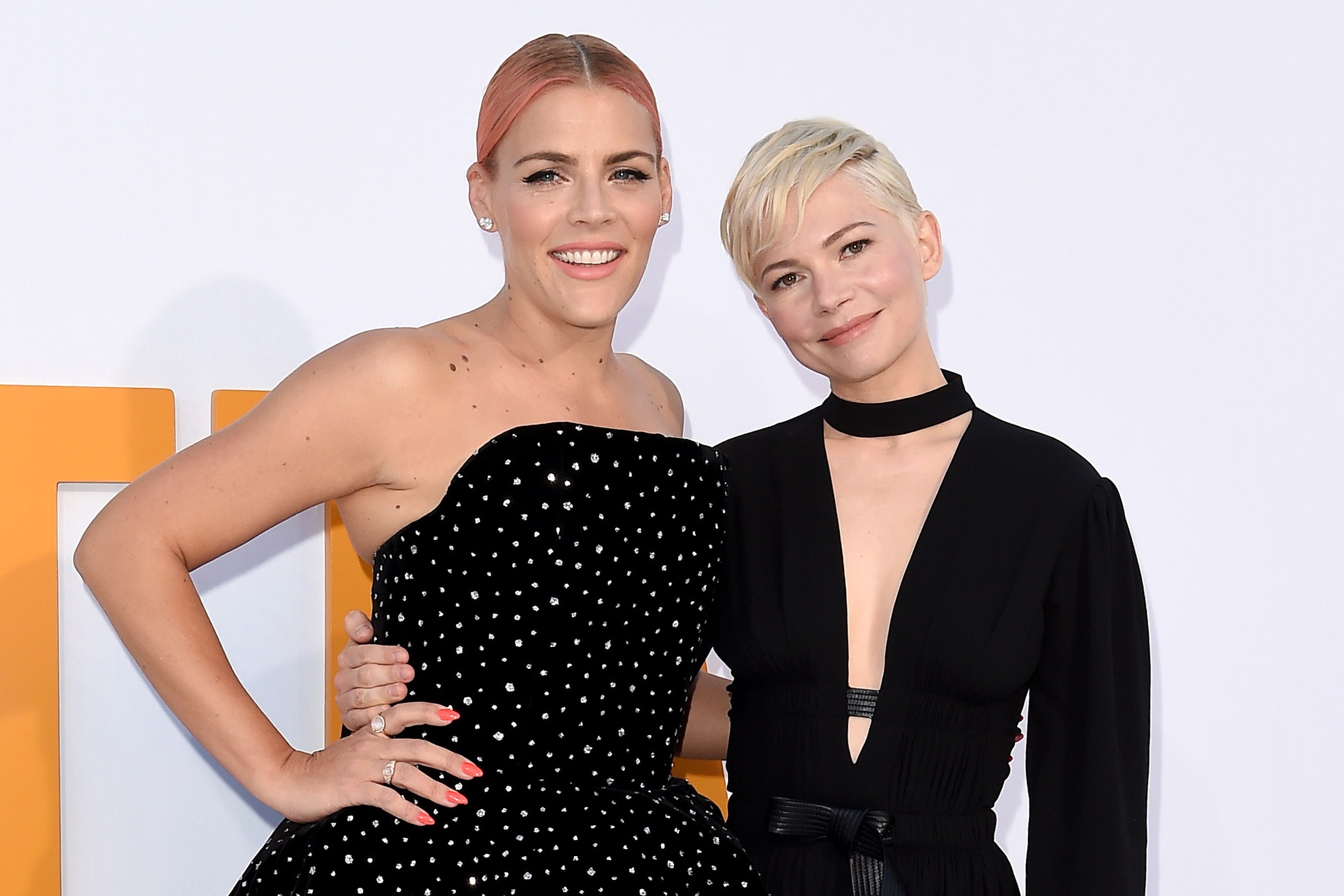 The best thing about having a best friend is they always know just how to cheer you up. Such is the case for celebrity besties Busy Philipps and Michelle Williams, who have been by each other's sides since their days on the timeless teen drama Dawson's Creek. Philipps is currently recovering from surgery, and on Thursday (May 24), she took to her Instagram feed to show her followers how dedicated Williams is to keeping her company while she's on the mend—even when she can't physically keep her pal company.
"Guys my friend came to visit me because I had surgery," Philipps joked in her Instagram Story before panning over to a very realistic-looking lifesize cardboard cutout of Williams wearing a flouncy floral dress and a pair of oversize sunglasses. "DEAD," Philipps captioned the shot. In another clip, Philipps casually catches up on some work while Cardboard Michelle Williams watches over her. And in a third clip, in which Philipps can't stop laughing, she confirms that Cardboard Michelle is so realistic she's even the same height as the IRL Williams.
Philipps also posted a selfie of her replacement friend keeping an eye on her over her shoulder. "Michelle sent me a life size cardboard cut out of herself to keep me company while I recover and it's so hilarious and also keeps scaring me when I come into the room, which is also kind of hilarious. Truly one of the best gifts I've ever gotten.😂😂😂😂😂😂," she captioned the shot.
Though the cutout is truly hilarious, it's also completely in character for the duo, who are quick to be at each other's sides when needed. "She's been there for me, and I've been there for her," Philipps said of her 15-year friendship with Williams in a recent interview with Popsugar. "And she gives the best advice and makes me feel better about things, and I hope I do the same for her."
The pair met while playing Jen (Williams) and Audrey (Philipps) on Dawson's Creek, and have been permanent fixtures in each other's lives ever since. "Michelle is kind of an easy person to fall in love with, and anyone who knows her will tell you that, but we just really genuinely have a lot in common," Philipps, who recently flew across the country to be by Williams' side on the tenth anniversary of ex Heath Ledger's death, told Popsugar. "At the core, we have been so close for so many years for a reason, which is the same reason why anyone is close with anyone else, because we have a very a commonality and a shared sensibility and we just love each other."
Related: Busy Philipps Is Getting Her Own Late-Night Talk Show, and It's a Big Deal