Meghan Markle and Prince Harry Will Reportedly Travel to Mexico to Meet Her Father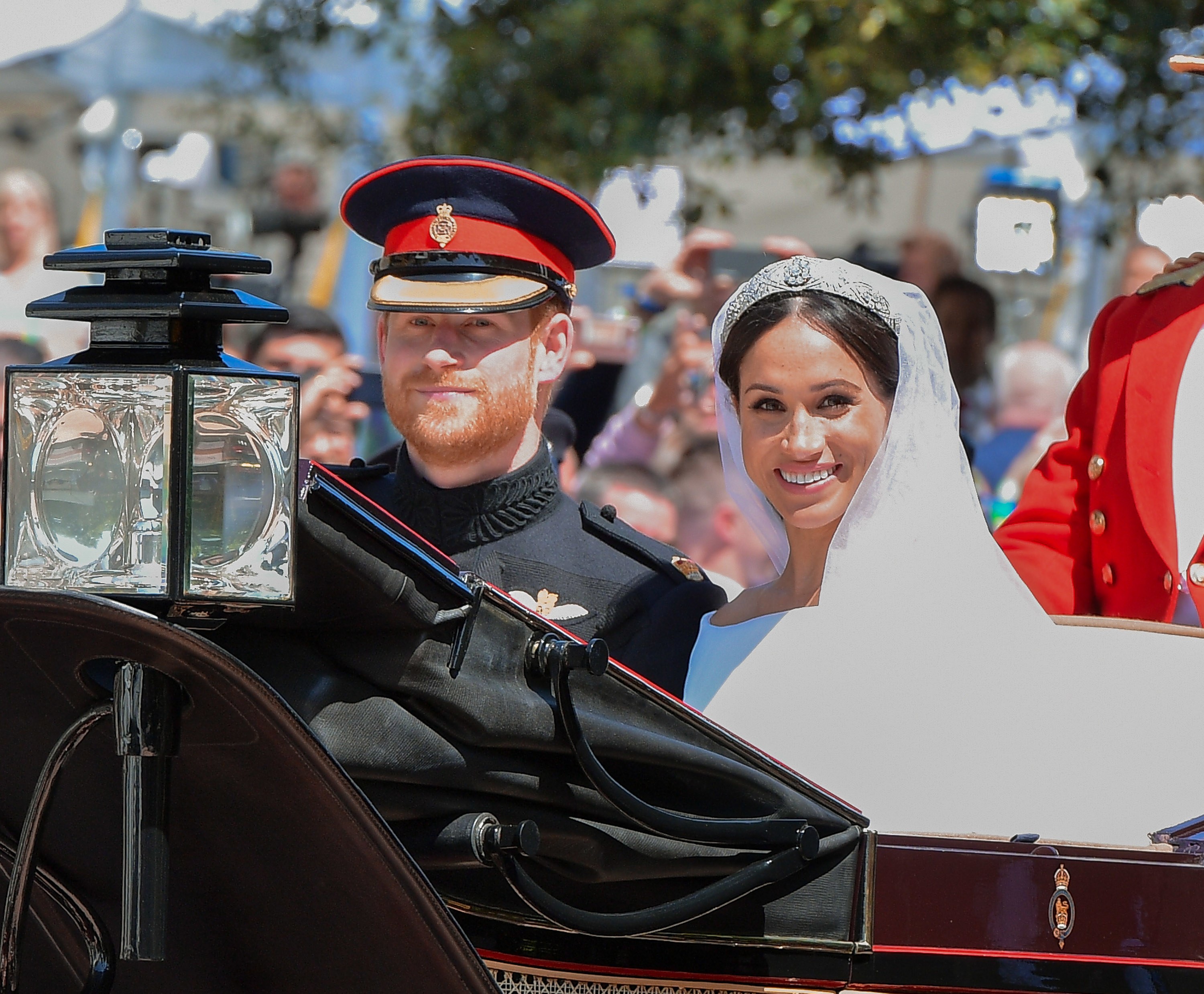 Now that Prince Harry and Meghan Markle have made it official (in front of the queen, Oprah, and the rest of the world), it looks like it's finally time for him to meet Markle's father, Thomas. If you somehow forgot, Thomas was initially supposed to walk Meghan down the aisle at her May 19 royal wedding, but after a paparazzi scandal and subsequent health problems, he was unable to attend. Now that he's in recovery post-surgery, though, it seems the Duke and Duchess of Sussex may be planning a visit to his home in Mexico.
"I hear one of the things they want to do sooner than later — and now that they're married — is to go and see Thomas Markle, who is recovering from a heart operation," royal expert Katie Nicholl told Entertainment Tonight. "We don't know when this trip might happen. … I'm hearing from people close to Meghan and Harry that they're very keen to do it."
Understandably, Prince Harry reportedly "feels it's very important that he gets to meet Thomas," (according to Nicholl). She added, "Of course, Meghan — who's been really concerned about her father's health — is keen to go see him as soon as possible."
Meanwhile, Prince Harry has spent time with his mother-in-law, Doria Ragland, who was at the royal wedding and spent the preceding days getting to know Prince Charles and Queen Elizabeth. In the couple's engagement interview, Prince Harry called Ragland "amazing." In the same interview, Markle confirmed that her husband-to-be had not met her dad. "He's talked to my dad a few times, hasn't been able to meet him just yet, but it's all been — it's all been worth every effort," she said.
Of course, it makes sense that Prince Harry is eager to meet this father-in-law, especially in the wake of what happened in the weeks leading up to the wedding. And it's likely the feeling is mutual. Thomas issued a heartbreaking statement on the day of the wedding, expressing his regret for not being there to walk his daughter down the aisle. "The service was beautiful and it's history. I will always regret not being able to be there and not being able to hold my daughter's hand," he told TMZ. "… Now I pray that Harry and Meghan can go on a nice honeymoon and rest and relax, and all of my relatives will just shut up about everything."