Chrissy Teigen and John Legend Just Welcomed Baby Number 2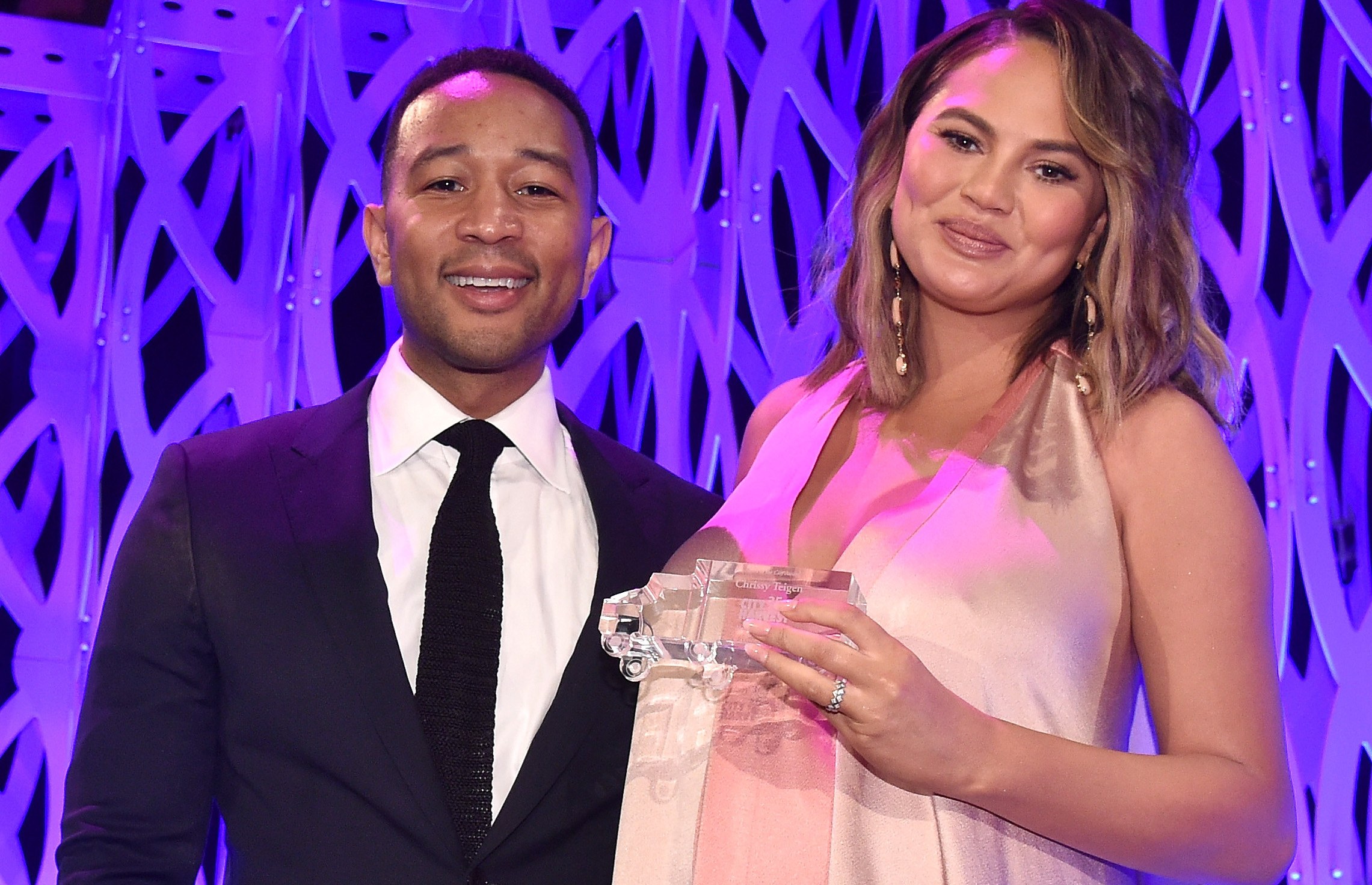 Chrissy Teigen and John Legend have officially welcomed baby number two.
"Somebody's herrrrrrre," Teigen tweeted late Wednesday night (May 16) alongside two bottle emojis and two happy-face emojis. Check it out for yourself, below:
That's all the information we have about Teigen and Legend's baby at this time. In November, the couple announced they were expecting their child in the cutest way: Teigen uploaded a video a photo of her first daughter, Luna, touching her stomach. She asked her, "Luna, what's in here?" And Luna replied, "Baby!" "Is it a baby?" Teigen asked again, confirming the news that she was, indeed, pregnant.
In classic Chrissy Teigen fashion, the Cravings author kept us posted on her pregnancy via several hilarious tweets. One tweet in February was particularly relatable. "This baby is sucking the life from me," she wrote. "Drinking my water, making me dry. Eating my food, making me hungry. Taking my health, making me sick. Why do we create these monsters they want us dead."
Teigen's baby shower for her second child was nothing short of fabulous, too. Several of her famous friends were in attendance, including Kim Kardashian and Kris Jenner; Shake Shack was the food of choice; and she had five "Legend"-themed cakes that still give me dessert FOMO, even weeks later.
"A Legend in the making," one of the cakes read.
"You're a legend," read another.
Better than the cakes, though, was the fact Legend seemed to give an impromptu concert at the shower.
There's no word yet on the sex of Legend and Teigen's baby or any other details. We'll update this story when the couple posts updates.
Related Stories:
Chrissy Teigen Couldn't Go to the Met Gala, So She Made a Fake Beauty Tutorial for It
Chrissy Teigen Had a Surprise Baby Shower With 5 Legend-Themed Cakes
Chrissy Teigen's Tweets About Jesus Christ Superstar! Are Even Better Than the Show