Rosie Huntington-Whiteley Says This Concealer Is So Good It's Replaced Her Foundation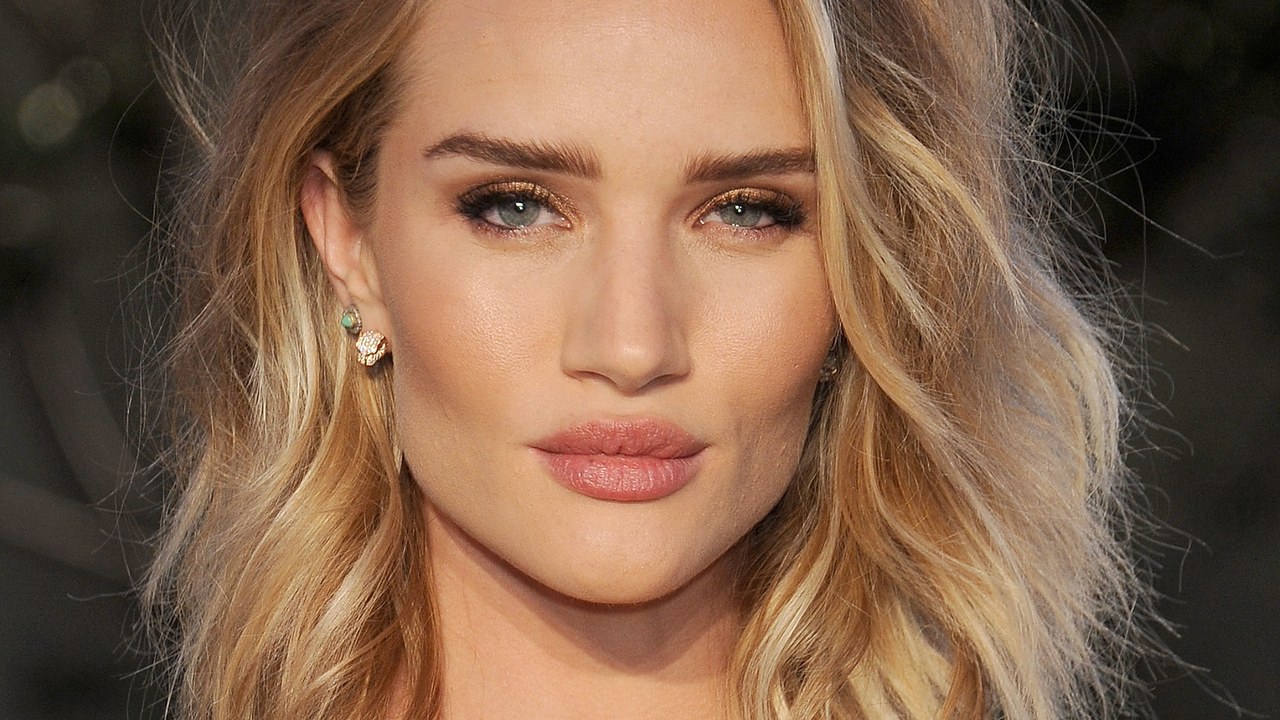 I don't really understand why she never just took me to the hairdressers to get it sorted out. In the end I ended up with this green, gingery tinged mess of a hair for a good year. There are hardly any photographs of me from the age of 14 to 15, and if there are, I'm damn miserable. So, yeah, I wouldn't recommend any at-home hair-dye kits.
What's one beauty rule you swear by?
Taking off my makeup before I go to bed and using noncomedogenic skin-care and makeup products.
Fill in the blank. I love my hair…
After my hairdresser Christian Wood has done it. Lately I've been growing my hair out. I'm trying to get it as healthy as possible because much of it got really brittle and broken after I had my son. I just want to have healthy, long, luscious hair at the moment. And I've sort of reverted a little bit and just wanting to keep things much more simple lately. For me I think I feel my best when I just feel elegant and simple and not too fussy.
I'd have no idea your hair is brittle. It looks so healthy. What do you use?
I'm always rotating shampoos, but I always come back to Christophe Robin. I love his Aloe Vera hydrating shampoo and conditioner. I'm also using the Kérastase one with the orange lid. It's like the OG of hydrating shampoos. And it really, truly is an incredible shampoo.
You travel so much. Is there a country or city that gives you the greatest beauty inspiration?
I think here in Los Angeles. When you go to Europe, women are much more experimental and bold with their look, more eccentric and playful. But I find here in L.A., it's really the hub of the beginning of beauty, wellness, and fitness trends. We've got amazing aestheticians, doctors, makeup artists, and stylists here. But I also love places like Copenhagen. Women in places like that are just so cool and elegant.
What's the best beauty advice your mom ever gave you?
Makeup is about enhancing what you have, not hiding what you have. When I was young, I remember thinking, What does that mean? And as I've gotten older, it's sort of meant different things to me. And now, in my thirties, I think it means the way you apply your makeup. Instead of masking something you don't like, enhance the things you do like.