Nico Tortorella and Bethany C. Meyers Have Finally Defined Their Relationship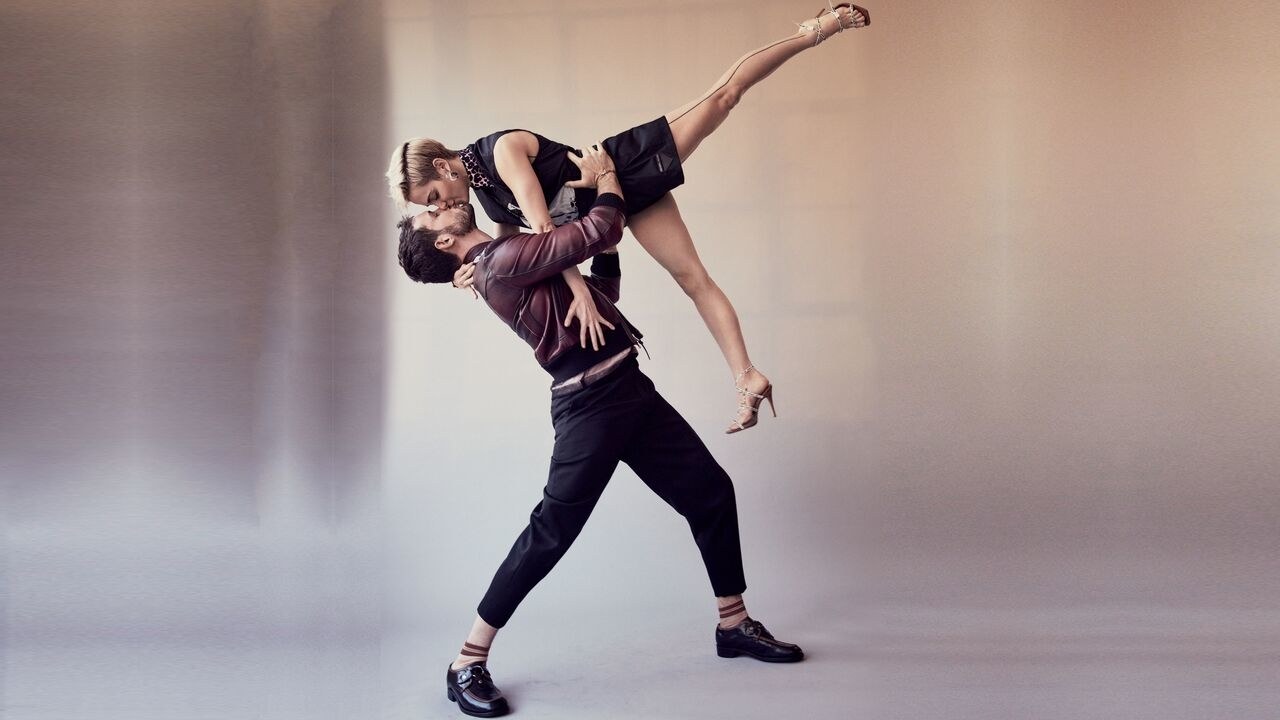 Bethany C. Meyers: Now, if we even have a crush or are stalking someone on Instagram—we just have a conversation about it right away. Nobody would be going on a date without the other person knowing. If there's somebody I see on Instagram, I'm sending them to Nico being like, "What about this person? What do you think?" And vice versa. That's something that's part of our daily relationship. Then if I was out with some friends and thought, "Oh, I might be taking this person home," I would send a text message to Nico right away like, "Hey, heads up this might be happening." It's not always some big sit down huge conversation—it's more always keep the other person in the loop.
Tortorella: It's important from a practical standpoint, too. Like for having safe sex or getting tested. And logistically, if we're both in New York and one of us is out and meets somebody, they'll go to their apartment. We're not bringing people home and being like, "Hey babe, can you go to the couch tonight?" All power to couples that bring people to their own home, but we have the resource and privilege. We also have a house upstate. We can be like, "Hey, babe I'm going upstate for the weekend," or, "Hey, babe I'm going to rent a hotel room for a couple nights."
Help your partner embrace their identity, fully
Tortorella: What's super special about our relationship is how we've transitioned at the same time, in tandem, over the years. We've really used fashion and self-expression as a way to indicate who we are on the inside. I always wanted to step out of what was the norm or what was expected of who we were and where we grew up. So when Bethany and I met, we started playing dress up together. Still, to this day, so much of who we are is just two kids playing dress up. Yes, sometimes it completely goes in line with our gender expression. But others it doesn't. It doesn't have to be taken so seriously all the time.
One thing Bethany isn't the biggest fan of is when I put on a heel platform and I'm towering above everyone, but we figure it out. We work it out.
Meyers: It's been really fun to watch us dress each other up over the years. One of our hobbies has always been going vintage shopping. That's something we do everywhere we go. I think what's been kind of interesting more recently, even this year, is watching Nico help me find boys pants that fit me. Or show me how to wear a button up, help me find more masculine-presenting clothing, and show me how to fix my hair. I think for Nico I've done the same. Like telling them, "These tights would work better underneath this dress," or, "Use that makeup." It's fun, as Nico said, to play within our own gender expressions but also helping the other person explore other looks.