5 Women Trailblazing Who Are Having the Year of their Lives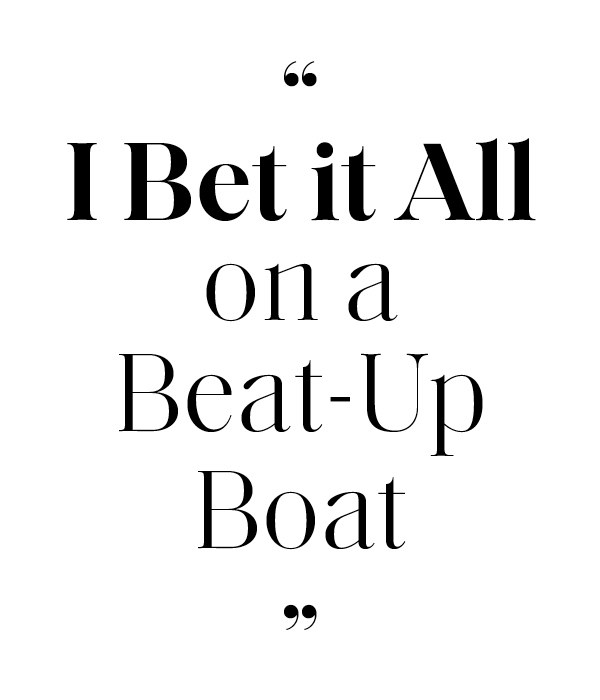 Fast-forward a couple of years later, the Pulitzer Prize–winning play Wit landed on my desk. It's written by Margaret Edson about a woman with stage IV ovarian cancer. By the time I finished reading the script, I was weeping. I flew to New York and auditioned. I knew it was required for the lead to get completely naked and shave her head. At the time I was so connected to my hair and what I looked like, I could never imagine myself doing anything like that. Truthfully, I never thought I was going to get the part.
I was sitting in my car in Los Angeles when my manager called to tell me I got the role. In saying yes, I chose my personal growth over my fear and discomfort. The first night I got up on that stage, I remember thinking, Are you out of your mind?
I didn't wear a wig for the whole year I did Wit. People stopped me in restaurants and thanked me for standing in solidarity with everyone who has lost their hair from cancer. There's a way to use art to make a difference: Art can change the culture and open people's minds.
I still keep a photo of the day I shaved my head in my dressing room. It's a reminder that I never want to just survive. I'd rather thrive. —as told to Caitlin Brody
Judith Light is a Tony- and Emmy-winning actress and LGBTQ+ advocate. She appears in The Politician and, most recently, Transparent's musical finale.
---
I started sailing when I was 17 years old. It wasn't just a job—it was my life. I went from boat to boat, learning everything I could about sailing, engineering, and rigging. For seven years the only time I was on land was when I was hopping aboard a different vessel. In 1985 I found myself working as a cook during the Whitbread Round the World Race, which is said to be the longest and toughest sporting event that exists. I aspired to become a navigator, the person who oversees the route, but no male team would let me.
The next year, when I was 23, I recruited a team of girls to enter the Whitbread. We spent two years bashing our heads together trying to raise money. I even remortgaged my house to help pay for Maiden, a 58-foot yacht we found in South Africa. On September 2, 1989, we set sail from Southampton, England, covering 33,000 nautical miles over a nine-month period. We won two of the six legs of the race and came in second place overall in our class.
People laugh when I say this, but I'm not an especially great sailor. I'm not. I'm a good manager, and I surround myself with the best people. I often don't have confidence—I was riddled with self-doubt during Whitbread—but rather annoyingly, I have the inability to give up. These days Maiden is traveling the world with a crew of women, raising funds for girls' education.
I don't particularly want to go back to sailing on Maiden. I think it's a mistake to try to go back in life. We're moving forward, and that's the important thing. It's like my mom always said, "If you don't like the way the world looks, change it." —as told to Caitlin Brody
Tracy Edwards is the founder of the Maiden Factor and the subject of the documentary Maiden.