How Henry Golding Got Cast in 'Crazy Rich Asians'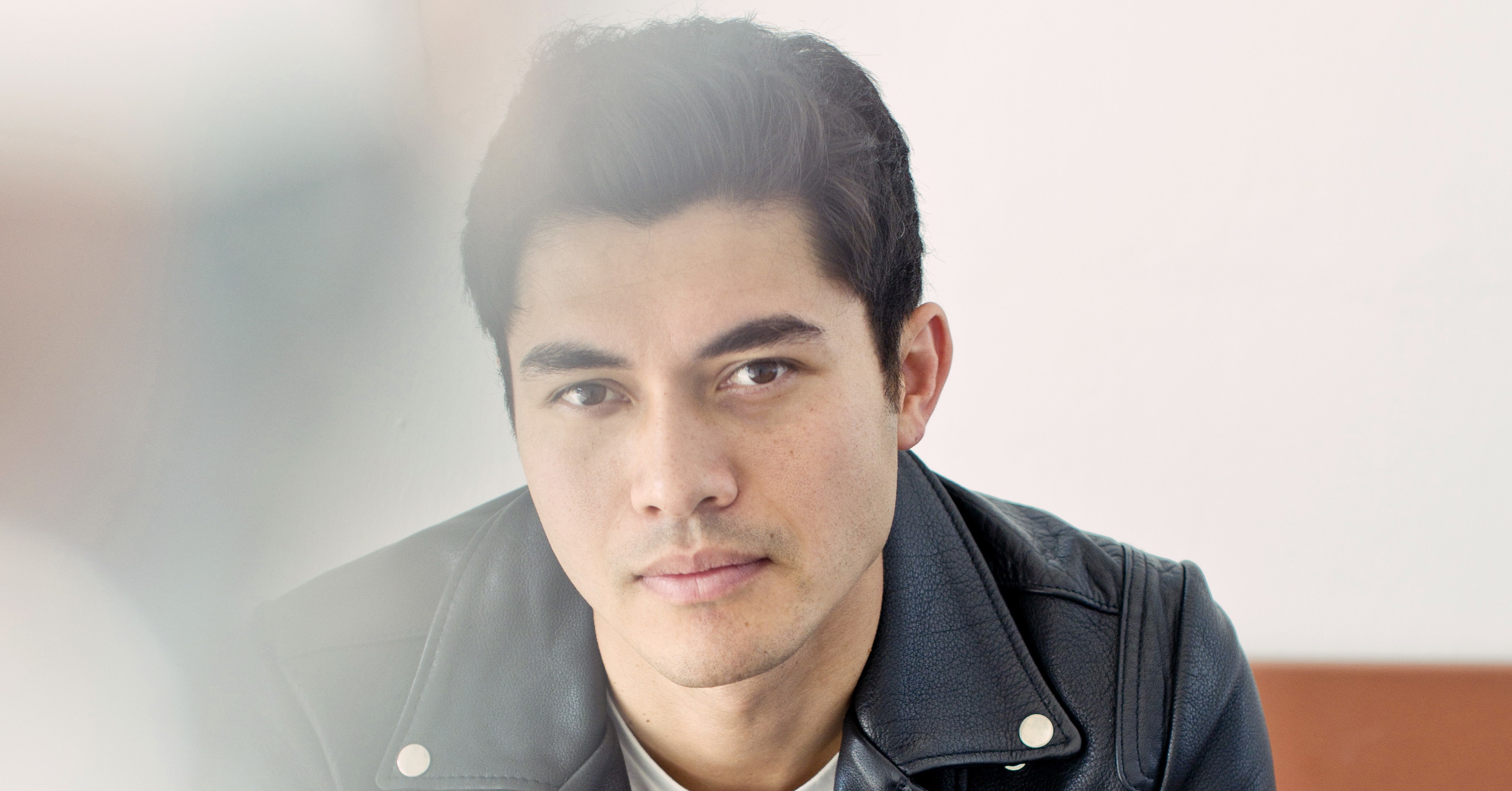 Little-known fact: Henry Golding, 31, basically landed the starring role in Crazy Rich Asians, the big-screen adaptation of Kevin Kwan's best-selling 2013 novel, because he made an unforgettable impression…on an accountant. The film marks not only Golding's acting debut but also Hollywood's first all-Asian cast in 25 years (yes, really). Here's how the former hairstylist turned TV host won the role of ultra-wealthy Nick Young, and how he's changing the representation game in the process.
GLAMOUR: Crazy Rich Asians is one of the most anticipated movies of the year, and it's your first role…ever. How does that even happen?
HENRY GOLDING: My background is in broadcast television—I used to be a travel host for BBC, Discovery, and National Geographic. The filmmakers were literally at the eleventh hour trying to find an appropriate Nick Young, and the accounting lady said, "I met this guy Henry Golding at an event about five years ago, and I thought he was the epitome of this character." [Director] Jon [M. Chu] fell down the Instagram hole and was like, "I've got to get ahold of this dude." We met on Skype, I sent some tapes, and they flew me to L.A. for a chemistry read . I was offered the role two and a half weeks later, which was life changing.
GLAMOUR: You received backlash because of your mixed heritage—your mother is Malaysian and your father is British. How did it feel to have to defend yourself?
HG: It was quite strange that people were saying I wasn't Asian enough. It's like, "Oh, you're not Asian enough to play an Asian role." So what does that mean for people who come from mixed heritage? I grew up in Asia; I'm Malaysian. You can try to justify how Asian you are, but you're never going to make everybody happy…. I was raised on Hong Kong movies with Asian stars, so I'm still learning about Hollywood underrepresenting certain people. When does the point come that these stereo­types are thrown to the wind? Making something the norm is the only way of not making it a talking point.
GLAMOUR: What's the impact you're hoping to have on Crazy Rich Asians audiences?
HG: This is going to bring together a whole new wave of storytellers who've always thought that they weren't good enough because they were Asian, or they don't stand the same sort of chances that other people have—we're hoping to leave a stepping stone to bigger and greater things. We're really excited for the new generation of youngsters to be inspired to do their own thing and make it the norm.
GLAMOUR: You live in Singapore, but given your Hollywood trajectory, could an LA move be in your future?
HG: I'm in discussions at the moment with my wife, the big boss. We have thought about moving, but we're extremely settled in Singapore. Would I love to spend some time in California? Hells yeah. It's a beautiful state—you've got the mountains, the ocean, the freedom. You've got everything! But I live in one of the safest countries in the universe. So if we're starting to have kids in the future, where do I want my kids to grow up? What do I want to provide for them? I'd love to throw caution to the wind and move to LA and live the dream, but adulting gets in the way. You know, adulting sucks, it really does!
GLAMOUR: Your wife, Liv Lo, is a fitness junkie. Does she whip you into shape?
HG: She tries her hardest, but she's given up on me. [Laughs.] Once in a while I'll drop in to a yoga session with her, but she's phenomenal at it, so I look like an idiot.
GLAMOUR: Nick Young is known for making grand gestures. Are you a romantic?
HG: You know, it's bad saying this, but I think I should be doing it more. You know what? I think you've spurred me on to being a little bit better.
GLAMOUR: What's your guilty pleasure?
HG: I go through phases of infatuation with the stupidest, silliest things. I'm well above the age of playing Fortnight—and I haven't told anybody this—but I watch stupid Fortnight videos after a long shoot day. It's so sad. [Laughs.] My wife pretty much shut down my computer game playing really early into the relationship, so I have to do it vicariously through the teenagers playing this game. I know all of the top players' names. It's embarrassing.
GLAMOUR: Before your TV career, you were a hairdresser. Were you the type of stylist who clients confided to while in the chair?
HG: When you're in a seat getting your hair done, there's this instant trust. People just tell you all sorts of things! But I think it's because we're not used to having that proximity to strangers, so when somebody is able to get into your space subconsciously, you think they're a close friend or relative, so you tend to open up a lot more.
GLAMOUR: Ever get the itch to grab your clippers on set?
HG: I was in the habit of carrying my scissors, under the impression that maybe I'd cut the crew's hair if I had the chance. I still blow-dry once in a while. It's therapeutic!
Crazy Rich Asians is in theaters on August 15. Golding can next be seen in the thriller A Simple Favor, out September 14.