Blake Lively Had the Best Response When a Troll Told Her She Should "Fire Her Stylist"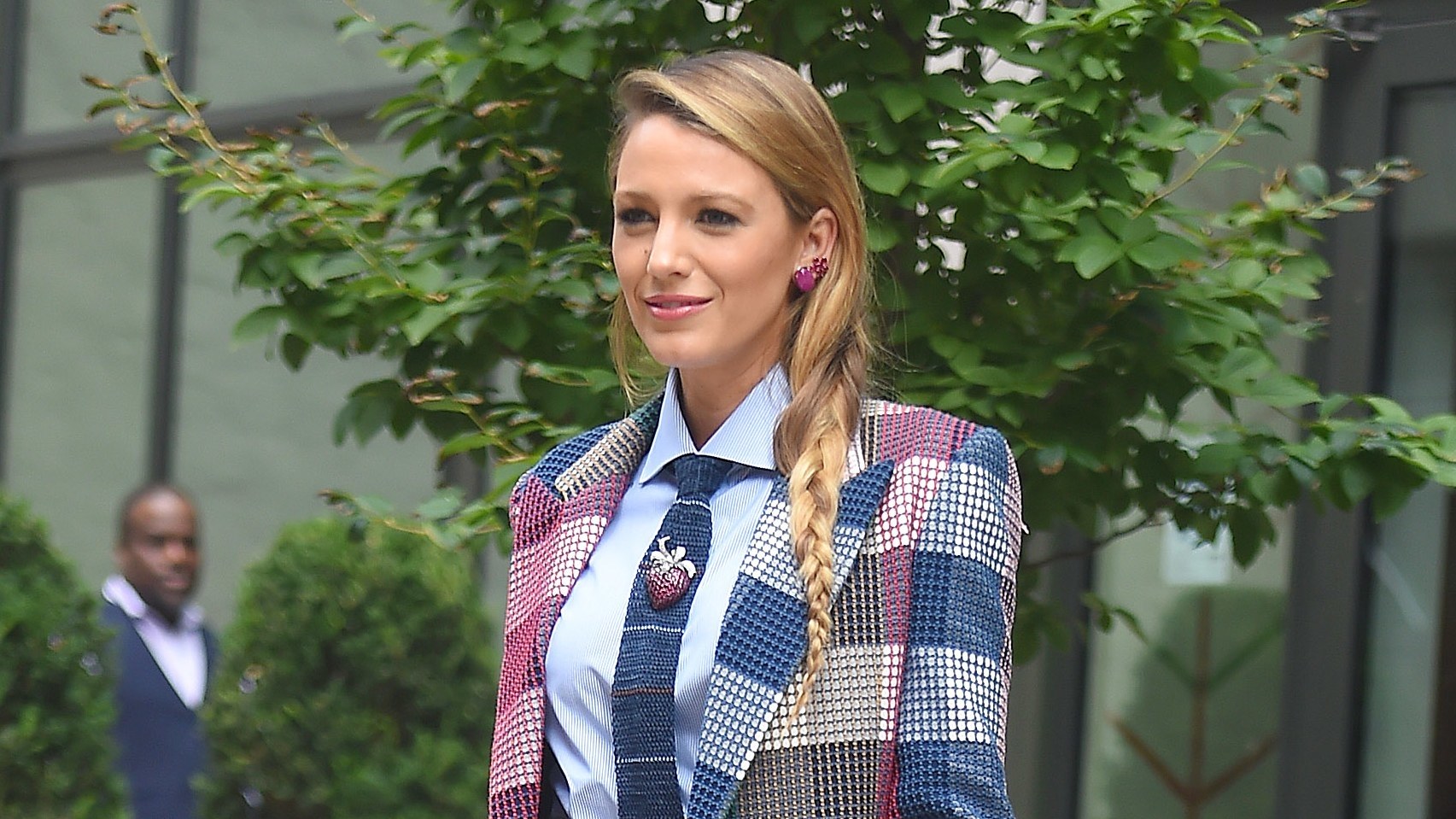 If there are two things Blake Lively knows how to do (besides, y'know, act), it's wear a pantsuit and troll herself on Instagram. And these special talents were on peak display this week after a "fan" suggested she fire her stylist.
On Friday, Lively posted a photo of herself on Instagram out and about in New York City earlier that week. She's pictured wearing a plaid Roland Mouret Resort 2019 pantsuit, and in true self-deprecating form, captioned it, "Picnic anyone? I'll bring the tablecloth…"
However, someone who apparently wasn't a fan of the statement look to the comments to offer the star some unsolicited fashion advice. "I say this with so much love and respect for you babe, please hire a stylist or fire the one you're currently with," they wrote.
And Lively, who has spoken in the past about her decision to act as her own stylist, issued a fire clapback: "Thank you for the tips, sir," she wrote. "Alas, I've tried to fire @blakelively so many times. But that b*tch just keeps coming back. She won't leave me alone."
So why doesn't the A Simple Favor star work with a stylist, the way most of her peers do? Lively has said that styling herself is an extra outlet for creativity—plus, it's a whole lot of fun. "I love design, and I love fashion, and it's a way to be creative," she explained earlier this year. "In my job I get to be creative, but it's over a period of time and so many other people are involved, whereas this is a beginning, middle, and end, and I get to be creative and there's an end date in the near future."
She continued, "It's the same reason why I like doing my friends' hair and makeup or cooking—you get to be creative and finish it. Whereas with my job you do it, and then two years later it's finished. It probably goes back to the control issues; it's like, 'OK, I did it, I completed it, it's done!'"
Considering Blake Lively is a constant fixture on Hollywood's "Best Dressed" lists and in the front row at Fashion Week, we'd say her "stylist" is doing just fine.
Related Stories:
Blake Lively Wore Yet Another Suit to the 2018 VMAs
Blake Lively Just Wore the Most Neon-y Green Menswear Suit, and She Looks Incredible
Blake Lively's Summer Outfit Features Two Velvet Blazers and No Shirt