Jury finds Roberto Robles guilty of second-degree murder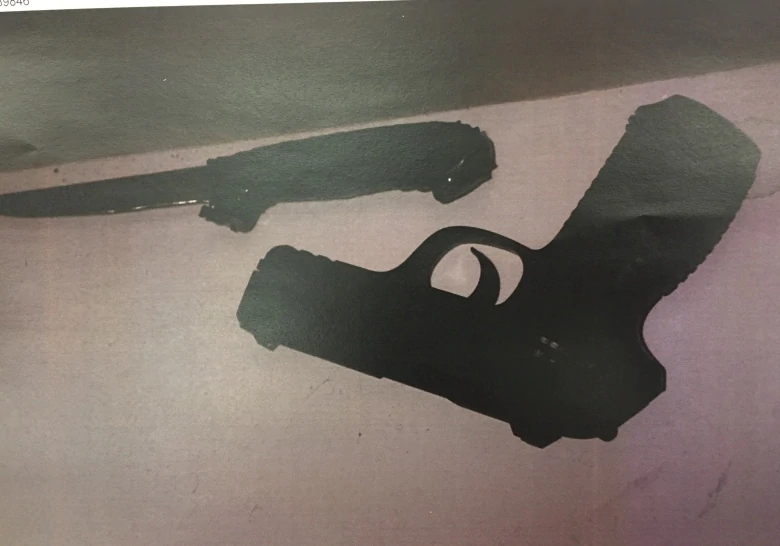 An Edmonton jury has found Roberto Robles guilty of second-degree murder for killing his son-in-law.
The jury deliberated for several hours Monday before returning with a verdict.
Robles, 75, was on trial for for the June 17, 2016, killing of Armando Cosmea Aspillaga, 38.
After the attack, Robles asked his wife to call police. When officers arrived at the Riverbend home, the jury was told the senior said, "I shot him in the head with an air gun. God save my soul. I'm sorry. I'm sorry."
Robles admitted his guilt again during a videotaped interview with an Edmonton police homicide detective the next day.
And in closing arguments at the trial last week, the defence and the Crown agreed that Robles killed Aspillaga.
Defence lawyer Mike Danyluik argued that Robles should be convicted of the lesser offence of manslaughter because Aspillaga's death was unintentional. The two men had an acrimonious relationship, Danyluik said, but he argued hatred is not a motive.
But Crown prosecutor Mark Huyser-Wierenga told the jury Robles' hatred for his son-in-law gave him a "powerful and overwhelming motive to kill."
He pointed to the number of wounds Aspillaga suffered — 18 — caused by an air pistol and two knives, and noted the severity of the injuries.
Weapons handed over to police by Robles at the scene of the killing. (Edmonton Police Service )
Aspillaga's jugular vein was severed when a knife sliced through his neck. Another stab wound cut 20 centimetres into his torso, perforating his lung. The medical examiner testified either of those injuries would have been fatal.
Key issue was intent
Court of Queen's Bench Justice Dawn Pentelechuk provided instructions to the jury of seven women and five men on Monday morning.
In the charge, more than 90 minutes long, Pentelechuk told the jury that to find Robles guilty of second-degree murder, they must determine beyond a reasonable doubt that he meant to kill Aspillaga or that he knew his actions could cause Aspillaga's death.
If they cannot make that determination, or if they have a reasonable doubt, then the verdict would be manslaughter.
Armando Cosmea Aspillaga shown in a Facebook photo with his newborn daughter. (Facebook)
Aspillaga met Robles' daughter Flavia Robles at a 2009 wedding in Cuba. They married in 2010, though Aspillaga had to wait in Cuba another year before he could immigrate to Canada.
The couple had a daughter in 2013. By 2015, they were legally separated and slept in different bedrooms, though they continued to live in the same house.
Flavia Robles had started divorce proceedings and the two were locked in a nasty custody dispute.
The jury was also told Robles had offered to purchase a one-way plane ticket back to Cuba for Aspillaga. The Crown said when the offer was refused, and Robles realized there was no legal way to force Aspillaga out of the house, "He decided to take matters into his own hands."
Aspillaga died shortly after returning home from work, according to an agreed statement of facts.
In a police interview the day following Aspillaga's death, Robles told a homicide detective he was deeply disappointed in his son-in-law.
Robles used words such as rat, dog and pimp to describe Aspillaga, claiming he was taking advantage of his daughter by refusing to move out of their shared home.