Aphria hires people who have illegally worked with cannabis, CEO calls it an 'asset'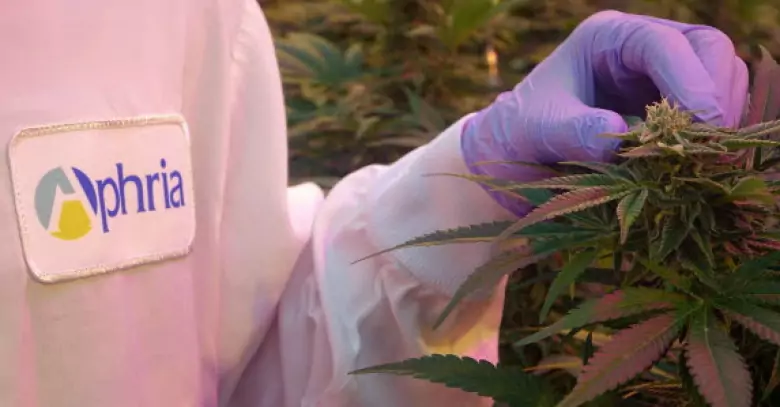 When you ask Aphria CEO Vic Neufeld if he would hire people who have illegally worked with cannabis in the past, he'll give you a blunt answer.
"So, it helps."
Earlier this month, Neufeld announced the cannabis producer was raising $225 million for expansions, with $55 million set aside for "cannabis extraction."
And with legalization of recreational marijuana consumption fast approaching, Aphria will be hiring more workers with product knowledge — regardless of how that knowledge is acquired.
Employing the most qualified workers
Neufeld has been waiting to finally hear the official date for legalization — now set for Oct. 17. Ahead of that, the Leamington, Ont. company has already increased its marketing efforts and signed a deal for "street execution of distribution."
"We've done a lot of things in advance and prepping for what we now know is Oct.17," Neufeld said.
The company currently employs more than 250 people and needs another "20 to 25" skilled workers who specialize in product innovation, oil extraction, research and development, marketing and sales. And for Aphria, one way to find the most qualified candidates is to hire those who have worked with cannabis in the past — illegally.
Aphria has major plans to move into the recreational market now that the federal government has set the legalization day as Oct. 17. (Nicolas Pham/Radio-Canada)
"Let's face it, infused foods have been around for decades underground. So yes, there is an element of those that are from the culture [working in the plant]," Neufeld said, adding he — himself — does not have that experience. "Not necessary, but it is a valuable asset when we talk about product taste [and] product experience."
"It's chemists, it's researchers, it's those that have experience in infused products," he said, adding the company "absolutely" employs workers who have worked cannabis in the past.
The extraction facility will be able to process more than 200 tonnes of cannabis annually, and Neufeld anticipates the oil extraction capabilities will give Aphria a competitive edge.
Hear more from Aphria CEO Vic Neufeld on the CBC's Windsor Morning:
Hiring lawbreakers is nothing new
Jacqueline Power, assistant professor at the University of Windsor's Odette School of Business, said hiring people who have illegally worked with cannabis only makes sense.
She said it ensures Aphria has the most qualified employees, and besides the business practice of hiring those who have broken the law in the past is nothing new.
"Very often, we hire people who have have been hackers and have illegally hacked their way into systems and we hire them for electronic security and to teach us how not to be hacked," said Power.
"These are people who have experience, which is very difficult to get legally and they're now being hired for that experience."
Power said it is reasonable for cannabis production companies to operate business in this manner. She dismisses any arguments which suggest companies like Aphria are breaking Canadian labour laws.
"If I were to hire somebody with a vision problem to drive a school bus, that's a problem. But this is not negligent hiring. This is hiring someone who has the experience that you need in order to run your business."
University of Windsor assistant professor Jacqueline Power, who has an interest in human resources, said it is reasonable for companies such as Aphria to hire people who have illegally used or worked with marijuana in the past. (Eric Gay/The Associated Press)
Power added the only downside for companies like Aphria could be a public relations hit from hiring lawbreakers.
But she added the customers probably won't care.
"[Customers] probably do not feel that having grown marijuana illegally puts you in the class of people they don't want to deal with — because they're about to buy marijuana," Power said, adding it's actually a selling point.
"If these companies are not going to hire you because you have previously illegally done what they are now doing legally, they're probably not very sensible people."