Alberta files defence in B.C.'s court challenge of 'turn off the taps' legislation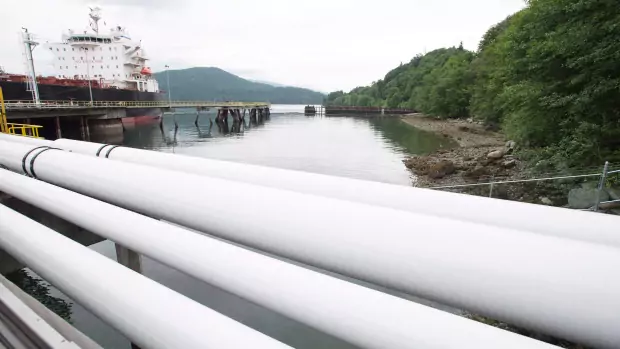 The Province of Alberta filed a statement of defence to British Columbia's court challenge of Alberta's "turn of the taps" legislation.
In late May, the B.C. government went to court to stop Alberta's law to restrict oil and gas shipments to the province in retaliation for their efforts to block the Trans Mountain pipeline project.
The project, which would carry Alberta bitumen through B.C. to the coast, has pitted the two NDP-led governments against each other for months.
In court documents filed Friday in Calgary, Alberta argues that B.C.'s lawsuit is without merit.
The legal documents say B.C.'s claim is speculative and hypo-ethical because Bill 12 — Alberta's Preserving Canada's Economic Prosperity Act — has not been enforced yet.
"In answer to the entire Statement of Claim, Bill 12 has not been proclaimed and is not in force," the court document said.
Alberta also argues that the lawsuit is an "abuse of process."
"There are no rights of B.C. that would be affected by Bill 12 and B.C. is not the 'guardian of the public interest' in connection with the issues raised by the statement of claim," the document said.
Alberta is asking the judge in the case to dismiss B.C's lawsuit in early August.