Asia Argento: Cannes Was Harvey Weinstein's 'Hunting Grounds'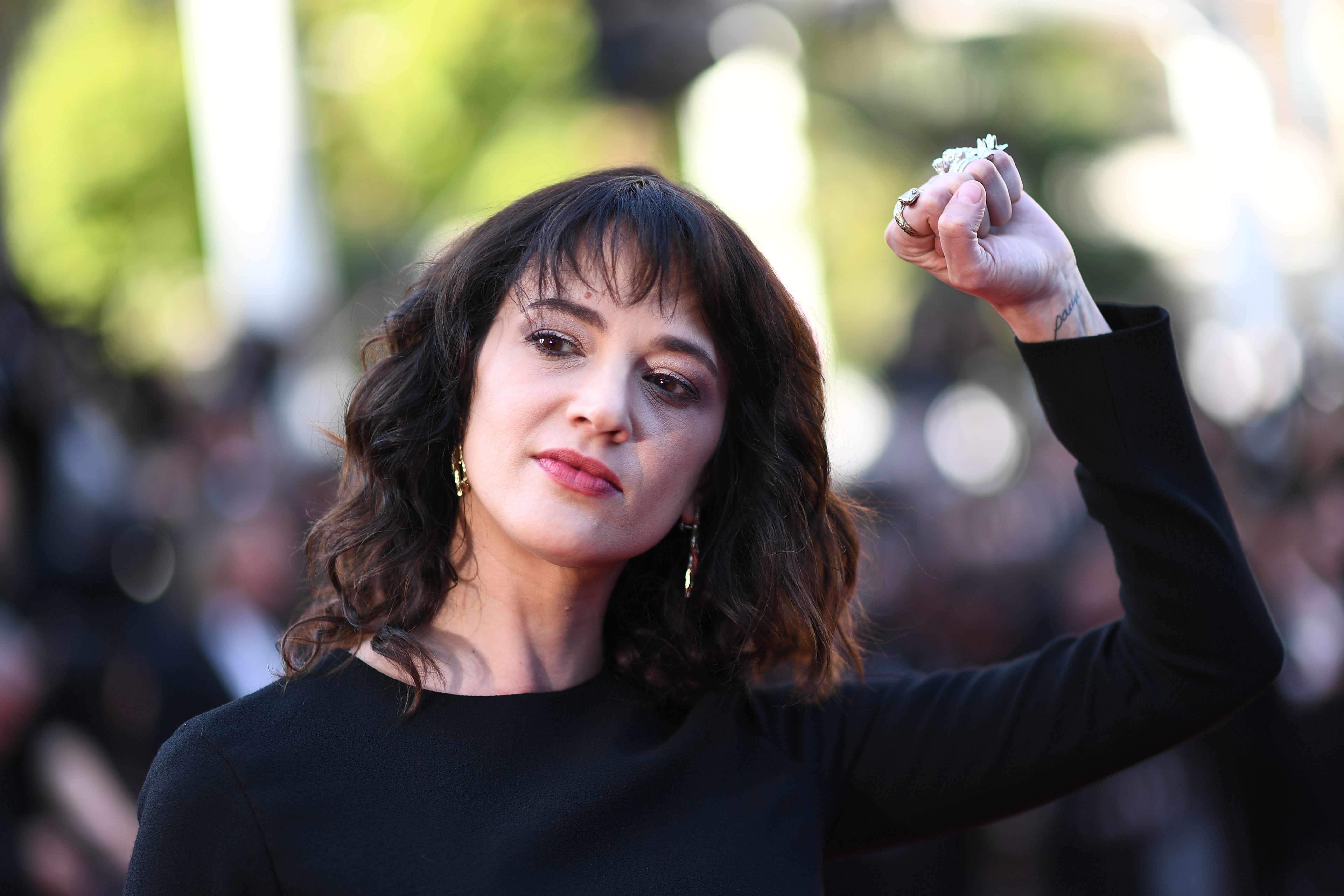 On Saturday, Italian actress and activist Asia Argento addressed the crowd at Cannes, bravely calling out the festival as former producer and alleged serial sexual assaulter Harvey Weinstein's "hunting grounds."
"I was raped by Harvey Weinstein in Cannes in 1997," Argento said while standing next to director Ava DuVernay as they presented the Best Actress prize. "I was 21 years old. This festival was his hunting ground. I'm going to make a prediction: Harvey Weinstein will never be welcomed here again. He will never disgrace the community that once embraced him and covered up for his crimes."
Argento noted as she looked out into the crowd, she saw several people who "need to be held accountable for their conduct against women. You know who you are."
Argento added: "But most importantly we know who you are and we will not allow you to get away with it any longer."
According to The Hollywood Reporter, Argento's comments silenced the crowd. Those attending, THR reports, looked visibly stunned. Following her speech, jury president Cate Blanchett stood up on stage and added, "It is complicated as a woman to stand."
Argento later posted a clip of her speech to her Instagram account, writing "Speaking Truth To Power in Cannes since nobody else would do it ✊ Women Fight On! This speech goes out to all my sisters. I love you. I am grateful. We shall prevail. #cannes2018 #cloture"
Though Argento's words were an important message to the wider film industry, the festival has refused to update its own code of conduct to specifically ban sexual harassment. Instead, it's set up a hotline for victims to call.
In 2017, Argento detailed Weinstein's alleged assault to the New Yorker, explaining that when the assault happened she did not speak out because she feared retribution and that Weinstein would "crush" her career.
"I know he has crushed a lot of people before," Argento said. "That's why this story—in my case, it's 20 years old; some of them are older—has never come out."
According to Argento's account, she was asked to attend a party thrown by Miramax at the Hôtel du Cap-Eden-Roc, on the French Riviera. She explained she felt she needed to attend for professional reasons—but when a producer brought her upstairs, it was just Weinstein alone in the room.
"I'm like, 'Where is the fucking party?'" she told New Yorker, adding that the producer replied, "Oh, we got here too early," and then left her alone with Weinstein.
Argento alleged that Weinstein at first praised her work, before leaving the room and returning only wearing a bathrobe.
"He asks me to give a massage. I was, like, 'Look, man, I am no fucking fool,'" Argento said. "But, looking back, I am a fucking fool. And I am still trying to come to grips with what happened."
Argento said she reluctantly agreed to give him a massage, at which point Weinstein allegedly pulled up her skirt and performed oral sex on the actress against her will.
"The thing with being a victim is I felt responsible," she said. "Because, if I were a strong woman, I would have kicked him in the balls and run away. But I didn't. And so I felt responsible."
Related Content:
Harvey Weinstein Used Assistants as 'Wing Women' to Facilitate His Sex Life, New Lawsuit Claims
Cannes to Launch Sexual Harassment Hotline Following Harvey Weinstein and #MeToo
Post-Weinstein, These Are the Powerful Men Facing Sexual Harassment Allegations