20 Crochet Tops, Dresses, and Sets to Get You Ready for Summer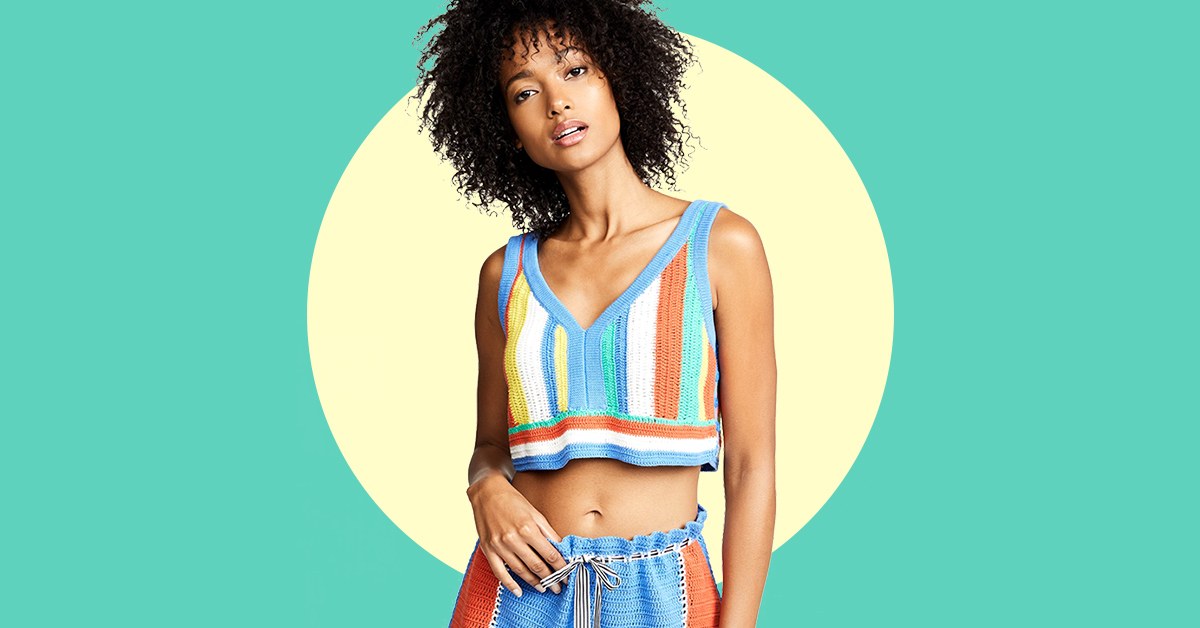 Even if your beach plans are still being hashed out on the group text, it's about time to start wearing all-crochet-everything. There are the obvious indicators of summer—the weather warming up, the sun setting latter, your coworkers clocking out a little earlier than usual. But really, it's the fact that there are so many new riffs on crochet hitting all your favorite stores that'll make you want to refresh your collection (or at the very least, expand it beyond the obligatory cover-up): There are crochet tops to be paired with high-rise jeans, crochet cardigans to wear over your work clothes, and even crochet matching sets for when you really don't want to overthink it. Check out some of the best pieces you can shop now to get in that summer groove.
We bring you the trends. You make them your own. Sign up for our daily newsletter to find the best fashion for YOU.