Hannah Bronfman's Recipe: Braised Chicken With Apricots and Olives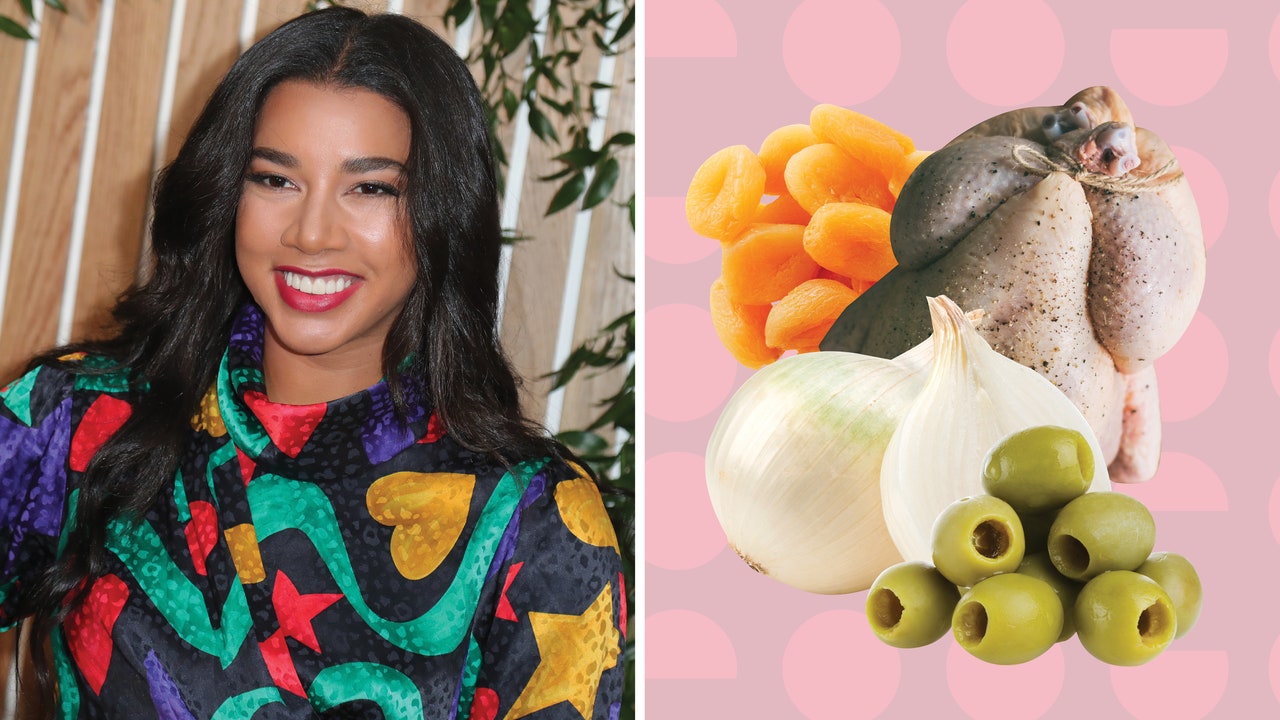 1 teaspoon sea salt
¼ cup extra-virgin olive oil
1 white onion, roughly chopped
1 fennel bulb, trimmed and roughly chopped
1 cup unsweetened dried apricots
1 teaspoon ground ginger
1 teaspoon ground cumin
¼ teaspoon ground cinnamon
1 teaspoon freshly ground pepper
Finely grated zest and juice of an orange
2 cups chicken bone broth
1 cup pitted green olives
Instructions
Sprinkle the chicken with sea salt.
Heat a large oven-safe skillet or Dutch oven with a tight-fitting lid over medium-high heat. While the skillet is heating, pat the chicken dry.
Add the oil to the pan, then add the chicken, skin side down. Cook for 5 to 10 minutes, or until the skin is golden brown and crisp. Remove the chicken from the skillet and set aside.
Add the onion, fennel, apricots, ginger, cumin, cinnamon, black pepper, and the orange zest to the skillet. Cook, stirring occasionally, until the onion and fennel are tender.
Return the chicken to the skillet and add the orange juice and chicken broth. Cook, covered, for 35 minutes, or until the chicken is tender.
Remove the lid, add the olives, and cook for an additional 10 to 15 minutes to recrisp the skin. Serve immediately.
Leftovers can be stored in an airtight container in the fridge for up to 5 days.
From the book Do What Feels Good by Hannah Bronfman. Copyright © 2019 by Hannah Bronfman. Published on January 8, 2019 by Harper Wave, an imprint of HarperCollins Publishers. Reprinted by permission.
RELATED: 21 Easy Pasta Recipes to Make Every Day