Everyone Is Dressing Like Romy and Michele Right Now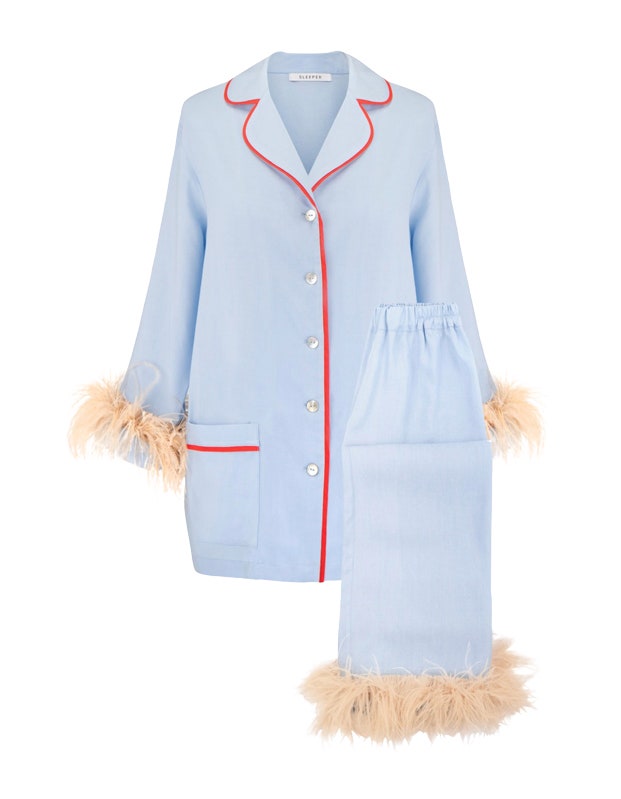 Let's start with Romy and Michele's most iconic look. Feathers are having a decidedly cool 2020 resurgence, and I'm here for it.
Chunky Heels
Super-thick heels inspired by the '90s are in every cool-girl's closet these days, but Romy and Michele truly lived in this trend. In one scene, they literally work out in heels, a la Mariah Carey's Cribs episode.
Fruit Fashion
I knew there was a reason I'm so drawn to cherry earrings! I can imagine wearing Michele's happy matching earring/necklace set all summer.
Suits
Suits are basically the 2020 influencer uniform. This street style trend never seems to fade, and Romy and Michele managed to look amazing in their "business women" outfits even though we all knew they weren't really suit types.
Too-bright Colors
The fashion in this movie is all about color. Romy and Michele try to impress their former classmates with a made-up persona and wear dark, muted colors to fit in. But it's only when they revert back to their loud, bright personalities and personal styles that they gain the acceptance they crave and really come into their own. In particular, yellow, the color of optimism, makes a few appearances. It's also been everywhere in 2020, from the runway to the street.
So, go ahead, give in! Add Romy and Michele's incredible style to your 2020 moodboard, and make sure to rewatch (or re-wear) this classic movie. We could all use a little color and laughter right now.