After Parasite: House of Hummingbird and Other Highpoints of Modern South Korean Cinema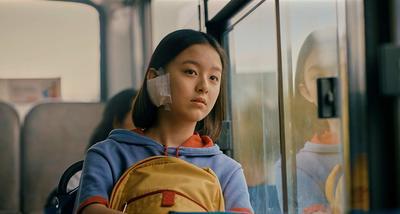 Needless to say, 2019 was one hell of a year for South Korean movie audiences. When we first heard about Bong Joon-ho's latest film "Parasite," we simply expected greatness as we always have since his 2003 film "Memories of Murder," but then "Parasite" turned out be a fantabulous genre piece which subsequently garnered the Palme d'Or award at the Cannes Film Festival. When it later became a surprise underdog during this Oscar season, I was cautious to not expect too much (I even dreamed of "1917" becoming the eventual winner at the end of ceremony). We were all stunned watching "Parasite" win no less than four Oscars, including those for Best Picture and Best Director.
Now many movie audiences around the world have come to pay more attention to South Korean cinema than before, and I am glad to tell you that South Korean cinema reached another highpoint during last year thanks to a pack of very interesting films besides "Parasite."
Yoon Ga-eun, who previously drew our attention with her remarkable debut film "The World of Us" (2016), delighted us again with "The House of Us" (2019)
Kim Yun-seok, an actor who has mainly been known for his gritty performances in "The Chaser" (2008) and "The Yellow Sea" (2010), astounded us with his sensitive directorial debut, "Another Child" (2019)
Lim Dae-hyeong gave us "Moonlit Winter" (2019), a classic lesbian melodrama full of subtle, nuanced moments
Han Ka-ram's underrated 2018 film "Our Body" deserves more attention for its ambiguous but fascinating psychological drama on female body and mind
Kim Do-young's "Kim Ji-young: Born 1982" (2019), which is based on the acclaimed book of the same name which will come to the US this year, vividly shows us the prevalent female discrimination in South Korean society. Its story concerns a married woman who suddenly begins to show the signs of a mental illness after many years of suffocation and frustration.
I also liked the quirky surreal comedy of Yi Ok-seop's "Maggie" (2019) and the haunting ghost story of Yu Eun-jeong's "Ghost Walk" (2018). I also admired the dry but emphatic sensitivity of Kim Joong-hyeon's "February" (2017), which, like many South Korean independent films out there, had to wait for more than an year to reach to South Korean audiences despite getting good responses and reviews at movie festivals.
And then there is Kim Bo-ra's "House of Hummingbird," a superlative adolescent drama film which I choose as the best South Korean film of last year instead of "Parasite." Although it has received relatively less attention than "Parasite" outside South Korea since it premiered at the Busan International Film Festival in 2018, the movie steadily garnered a bunch of notable international film festival awards last year, and it always comes to my mind first whenever anyone asks me about other good South Korean films of 2019. I remember well when I watched it for the first time in last August; I initially wondered for a while why many local critics had been so enthusiastic about it. But then, like when I watched Alfonso Cuarón's "Roma" (2018), I found myself emotionally involved in its adolescent heroine's small but undeniably realistic world during the next 90 minutes.
The story mainly revolves around the daily life of Eun-hee (Park Ji-hoo), a 14-year-old girl who lives with her middle-class family in 1994 Seoul. As the youngest child in the family, she usually does not get much attention compared to her two older siblings, and from time to time we see how unhappy she is in her family home. Her father is often too harsh to her and her two older siblings, and he does not show good examples to his children as probably having an affair outside. Her mother is usually busy with managing their local rice cake shop with him, and she certainly feels more exhausted as trying to maintain the status quo in their home. Both of them often pay lots of attention to the future of Eun-hee's older brother because he is their only son. They do not expect much from Eun-hee's older sister, who fails to go better high school and frequently causes trouble, which usually lead to very unpleasant situations in their family residence.
Often feeling ignored and neglected at home, Eun-hee tries to find any consolation from the world outside. While she and her schoolmates face the demanding process of the South Korean education system, she sometimes plays outside along with her best friend, and we later get a lovely scene where they are simply having fun by jumping on a trampoline, which incidentally took me back to my own sweet memories associated with trampolines. Besides, Eun-hee also has a boyfriend who seems to like her a lot, as shown from his tentative interactions with her; he does not mind when she suggests at one point that they go a little further in their burgeoning relationship, though he turns out to be as inexperienced as her.
However, Eun-hee still finds herself struggling with her surrounding environment which is constantly strewn with small and big troubles here and there. The mood among her and her family becomes more tense as they conflict more and more with each other; it also turns out that Eun-hee's friend has her own domestic problem as reflected by the scene where she suddenly wears a mask to cover her mouth for an understandable reason. Furthermore, Eun-hee feels quite hurt when she discovers that her boyfriend's attention is being drawn to someone else, which prompts her to lean more on a junior girl who seems to want more than plain friendship from her.
In the meantime, Eun-hee comes to find an unexpected source of genuine care and attention from Yeong-ji (Kim Sae-buk), the new teacher at a Chinese writing academy that Eun-hee and her friend usually go after their schooltime. Right from her first day, Yeong-ji leaves an indelible impression on Eun-hee as a quiet but confident young woman, and she often provides solace and comfort to Eun-hee whenever she goes through moments of trouble. Yeong-ji is always ready to listen to Eun-hee, unlike many others in Eun-hee's life, and Eun-hee is surely grateful for that.
As Eun-hee continues to struggle with the confusing changes around her including a certain serious medical condition of hers, Kim's screenplay, which is developed from her previous short film "The Recorder Exam" (2011), steadily moves its story and heroine from what has been carefully established during its first act. The period atmosphere and details in the film are often impressive for authenticity; without resorting to any cheap sentimentality or nostalgia, it did a superlative job of taking me back to Seoul during the early 1990s. I was particularly amused to notice a certain small object containing sewing material and tools, which is incidentally not so different from what my mother had during that period.
I will not go into details as to what happens during the film's last act. I can tell you instead that the movie effectively utilizes two big real-life incidents as crucial dramatic elements in the story. Although I was only 11 years old during that time, I still remember well how much people around me were surprised and shocked by these two incidents respectively, so I could easily empathize with how much they rattle Eun-hee and many others in the movie.
As the heart and soul of the film, Park Ji-hoo (who deservedly received the Best Actress award when the movie was shown at the Tribeca Film Festival early in last year) is utterly astounding in her unadorned natural performance. Even during a number of wordless moments in the film, her plucky character's inner struggle is as intense as the flapping wings of a hummingbird, and we come to further understand why this smart, sensitive girl is sometimes driven to some unwise choices and behaviors just like many other girls around her age.
Jung In-gi, Lee Seung-yeon, Park Soo-yeon, and Son Yong-beom are convincing in their respective roles as Eun-hee's family members. I appreciate how their performances subtly convey to us that their characters have each own problems to deal with just like Eun-hee. Park Seo-yoon and Seol Hye-in are also fine as two schoolmates around Eun-hee, and Kim Sae-byuk, who drew my attention for the first time with her breakout turn in "A Midsummer's Fantasia" (2014), flawlessly complements Park during their several scenes in the film.
While seemingly looking plain and simple on the surface, "House of Hummingbird" is a vivid and realistic slice of life which deserves to be compared with the works of Edward Yang for its subtle and thoughtful handling of mood, story, and characters. "House of Hummingbird" reminds me again that the future of South Korean cinema indeed depends on Kim and many other talented female South Korean filmmakers out there, including several ones mentioned above. During last several recent years, they have brought a substantial amount of fresh air to South Korean cinema by illuminating female narratives which have been marginalized for many years in their field. These names should be the next ones to carry the torch after Bong and other prominent South Korean filmmakers at present. South Korean cinema still needs a lot of change, despite the recent monumental achievement of "Parasite," and I really hope it will give more opportunities to filmmakers like Kim in the future.