K-Pop Star Sunmi Describes Herself as "LGBT" in Viral Concert Moment
Anthony Kwan/Getty Images
Sunmi is opening up to her fans about her life and the "different sides" of herself.
While performing at the Q-Factory on Tuesday, June 4, in Amsterdam, Netherlands, the 27-year-old singer, who is currently on her Warning World Tour, shared a personal message with the crowd. Taking a moment on the stage, the Wonder Girls alum described herself as "LGBT" as the crowd cheered.
"I have many different sides of me," Sunmi can be heard telling her fans in video posted to Twitter by @yvesiren. "Like dorky…and LGBT."
"There are sides of me that I know very well, like, just like I just said," she continued. "And sometimes there are times when I don't know myself."
While Sunmi didn't officially come out as a member of the LGBTQ+ community, the concert moment has since gone viral, with fans showing the singer support from around the world.
After the show on Tuesday, Sunmi took to Instagram to share photos with the crowd.
"Yes! #Amsterdam you gave me so much energy tonight!" Sunmi wrote. "I totally enjoyed the show and hope u guys too. And plusssss, we 'BURN' the stage!!!!!!!! Love u so so muchhhhhh!!!!"
She also tweeted, "Yeah, I support LGBT but don't get me wrong guys."
In celebration of Pride Month, let's take a look at celebs showing their support for the LGBTQ+ community below!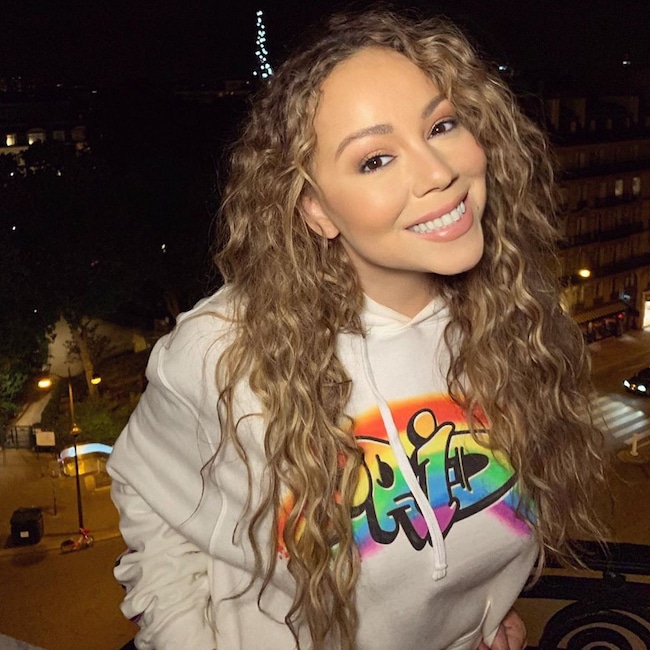 Instagram
Mariah Carey

"Happy Pride Month!!!!" the performer shared on social media. "Love always to all my friends in the LGBTQ+ community!"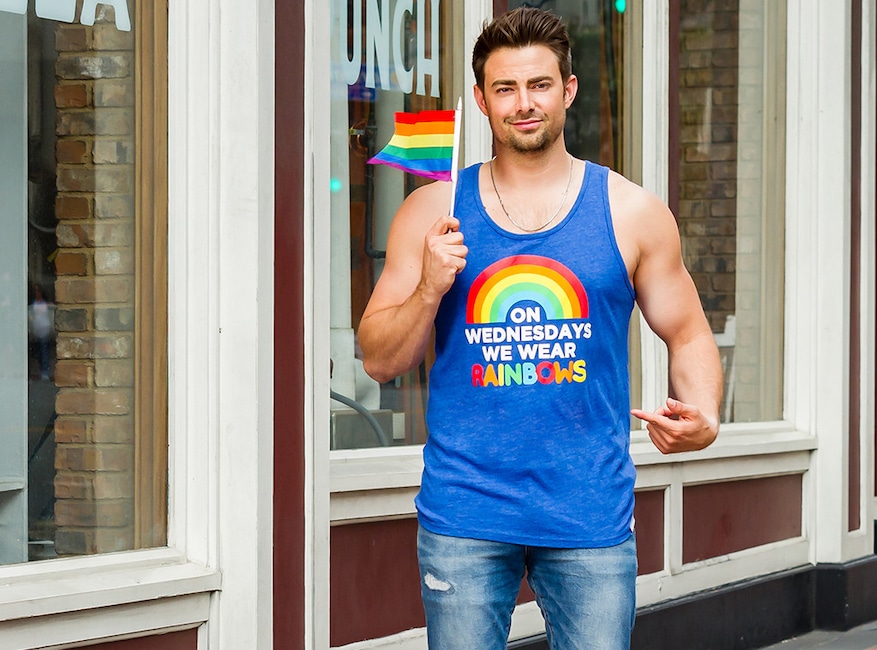 Courtesy of TipsyElves
Jonathan Bennet

The Mean Girls star kicks off Pride month by launching his totally fetch Pride Apparel collection with Tipsy Elves.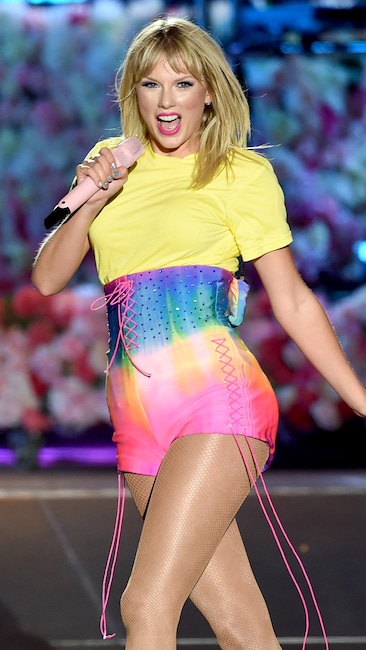 Getty Images
Taylor Swift

The pop star reaffirms her support for the LGBTQ+ community by sharing onstage during her 2019 iHeartRadio Wango Tango performance, "A lot of my songs are about love and I just feel like who you love, how you identity, you should be able to live your life the way you want to live your life and to have the same exact rights as everybody else."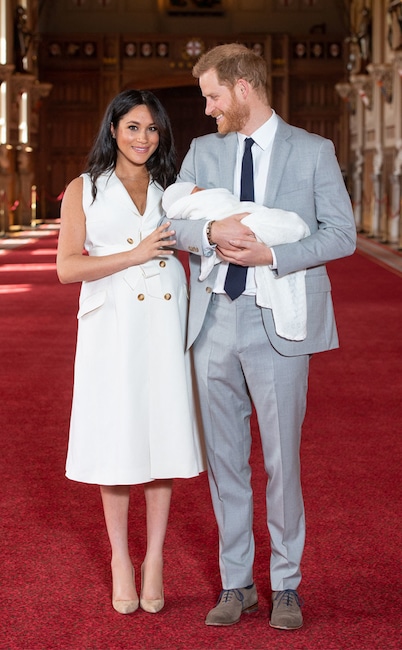 Dominic Lipinski/PA Wire
Meghan Markle & Prince Harry

The Duke and Duchess of Sussex honor the late Princess Diana while celebrating Pride month, sharing a collage of images that included a photo of Diana sitting on a bed next to a patient at a London medical facility for people affected by HIV and AIDS in 1996.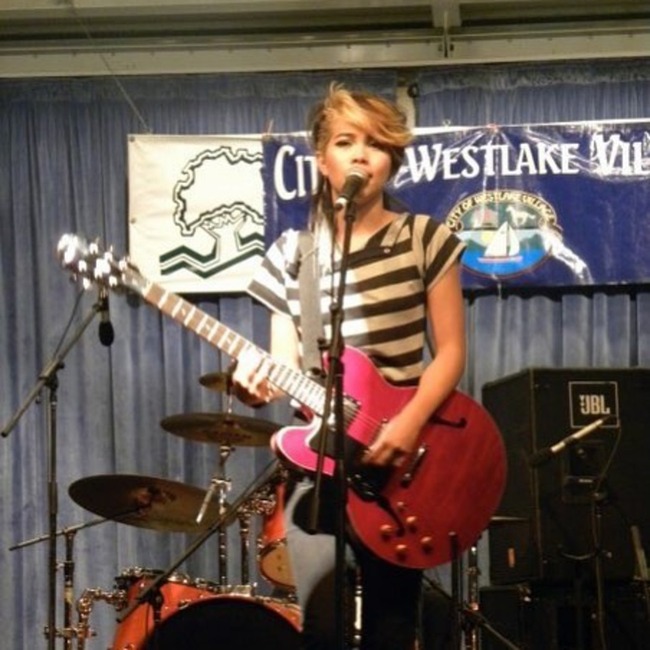 Instagram
Hayley Kiyoko

"Pride is scary for most," the openly gay singer shared on Instagram alongside a throwback photo. "It's scary to love yourself and be proud of who you are. It makes you vulnerable. It's scary to love yourself boldly and freely in fear that maybe you are wrong, or nobody else will love you.
But the relationship you have with yourself is the most important. Build that bond and be kind to yourself."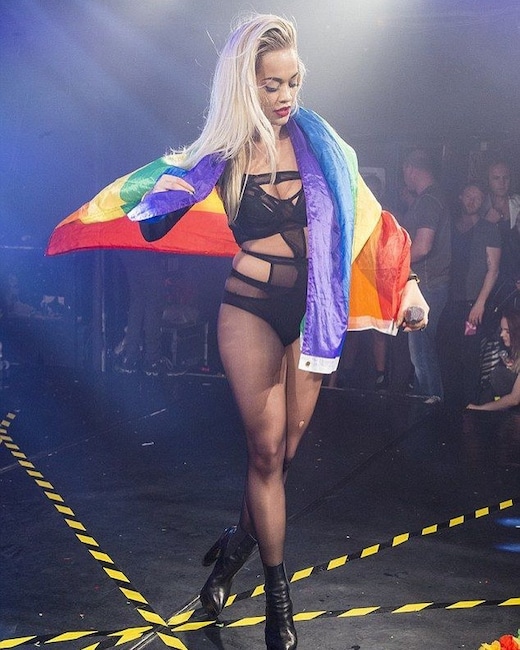 Instagram
Rita Ora

Rock out, Rita! The pop queen drapes herself in a Pride flag onstage.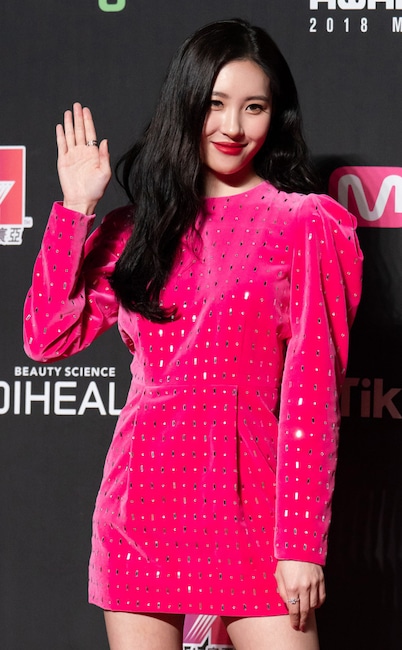 Anthony Kwan/Getty Images
Sunmi

During a Warning World Tour stop, the K-pop singer told a cheering crowd, "I have many different sides of me, like dorky…and LGBT."
Watch the videos above to see Sunmi share her message with her fans!