Alexander First Nation chief says he believed sexual encounters were consensual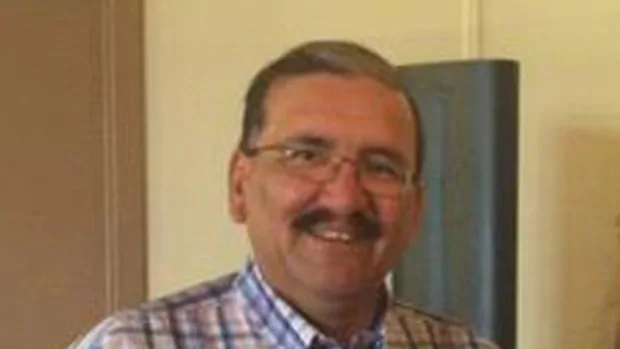 TThe chief of Alexander First Nation says he believed sexual encounters were consensual between him and the woman he's accused of sexually assaulting.
Kurt Burnstick testified Wednesday at his Edmonton trial, where he is facing two charges of sexual assault for allegations that date back to the summer of 1985.
Burnstick, who was 19 then, said he was a maintenance worker when he got to know the 15-year-old girl working on the community newsletter in a nearby building on the band's reserve, 40 kilometres northwest of Edmonton. She can't be named because of a publication ban.
Burnstick said they talked about school, her family and another boy she liked. She was pretty and he became attracted to her, he said, so eventually he asked her to go to an old school for some privacy because she was afraid her mom would find out.
"I initiated the kiss and she kissed back," said Burnstick.
Burnstick described another occasion when he called on the telephone party line and she agreed when he asked to come over. He said they laid down on her bed, kissed each other and he felt her breast, but they stopped when her little sister came home.
Burnstick said he believed the contact was something she also wanted because they continued to talk. "She never said 'no' to me," he said.
'I believed she had feelings for me'
Under cross-examination from Crown prosecutor Jeff Rudiak, Burnstick was asked why he would pursue the teen when he knew she liked someone else. Rudiak suggested he was jealous but Burnstick disagreed.
"I believed she had feelings for me," Burnstick responded. "We were just getting to know each other."
Rudiak pressed Burnstick for details on what the girl had shared during their conversations about her home life. Reluctantly, Burnstick said she told him she used to get hit at home.
"It sounds like you're making it up," said Rudiak. "You sure?"
Burnstick said he was sure.
Burnstick's accuser, now 48, listened from the gallery flanked by supporters. She told court a much different story a day earlier.
She said she didn't return Burnstick's kiss and the incidents left her feeling ashamed and scared. That included one occasion when Burnstick showed up in her home uninvited and got on top of her, she said.
On Wednesday, Burnstick's older sister Loretta testified that in 2016 she received text messages from the young woman's sister regarding the allegations against Kurt.
"She said (her sister) is lying," Loretta told court.
Loretta said she encouraged the young woman's sister to tell police the truth, which she agreed to do even though she said she was scared her mom would be angry. Months later, Loretta said she sent the RCMP the text messages, and they were entered as an exhibit.
Lawyers are presenting closing arguments Wednesday afternoon.