Young Cree dancer hopes Waskaganish accepts powwow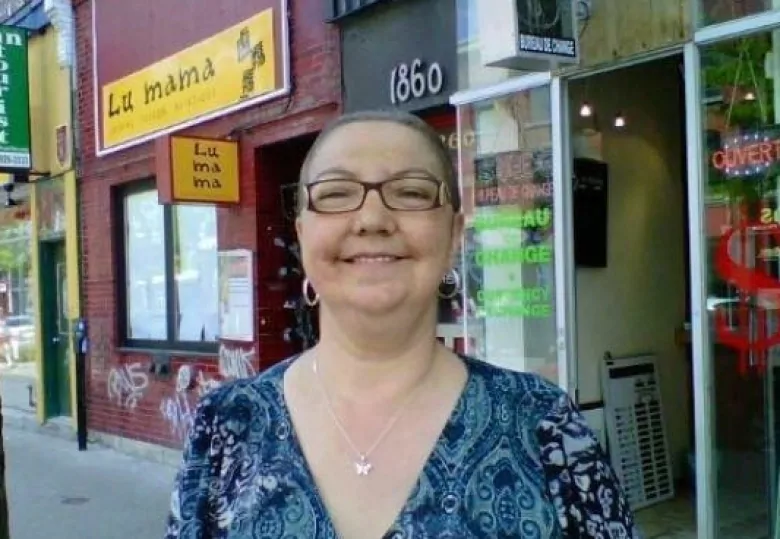 Charity Lacroix says powwow dancing helped her heal after losing her mother to cancer eight years ago.
Now, the 18-year-old says she's sad to think other young Cree might not have the same opportunity because of the controversy surrounding a powwow planned to take place in the James Bay community of Waskaganish this weekend.
"[Powwow dancing] helped me grieve. It really helped me in a lot of different ways," said Lacroix, whose mother Betsy Bosum died when Lacroix was just 10 years old.
In a referendum held earlier this week, the Waskaganish band office said a majority, or 57.5 percent of voters, had opposed holding the community's first ever traditional powwow. The event is still going ahead and is set to begin Friday.
"It really hurts me a lot," Lacroix wrote in a Facebook post after the referendum was called. "I cannot comprehend why you don't want a powwow in your community."
Betsy Bosum died of cancer when Lacroix was 10 years old. (Submitted by Charity Lacroix)
"I can guarantee you that it has helped me in more ways than any church or any other religion could," she wrote.
The Waskaganish band office said it needed to hold the referendum after both the elders and youth councils expressed concerns about the event.
Out of a 2014 eligible voters, 426 cast a ballot and 245 said they didn't want the powwow to go ahead.
'Overwhelming happiness'
Lacroix has spent much of the five years she has been dancing as a fancy shawl dancer. The dance symbolizes the life of a butterfly and includes intricate outfits and personalized shawls.
For Lacroix being a fancy shawl dancer has special meaning because her mother loved butterflies. Each fancy shawl dancer creates her own regalia and Lacroix has the number 13 stitched into one side of her shawl with a ribbon on the other side.
"[Thirteen] is my mom's favourite number and the day of her birthday, September 13," said Lacroix, adding the ribbon reminds her she is dancing for anyone whose life has been touched by cancer.
Charity Lacroix has the number 13 and a ribbon on her fancy shawl to honour her mother and those who have had their lives touched by cancer. (Submitted by Charity Lacroix)
​
Lacroix said being surrounded and supported by her "powwow family" at an event is a special feeling.
"It's a [feeling of] overwhelming happiness," she said, adding she's happy that more Cree communities are now hosting powwows.
That includes Lacroix's home town of Oujé-Bougoumou and Mistissini, where she currently lives. The communities of Eastmain, Wemindji and Chisasibi and Whapmagoostui have also hosted powwows in recent years.
Organizers of the powwow in Waskaganish say they are going ahead with the powwow despite the referendum. People from all over the country have said they will attend.
Lacroix said she thinks trauma from residential school is behind people's opposition.
"If powwow really works for me it might also work for other people," said Lacroix. "If they could accept it, it would be cool."