The Shadiest Bachelor Nation Comments About Bachelor in Paradise Season 5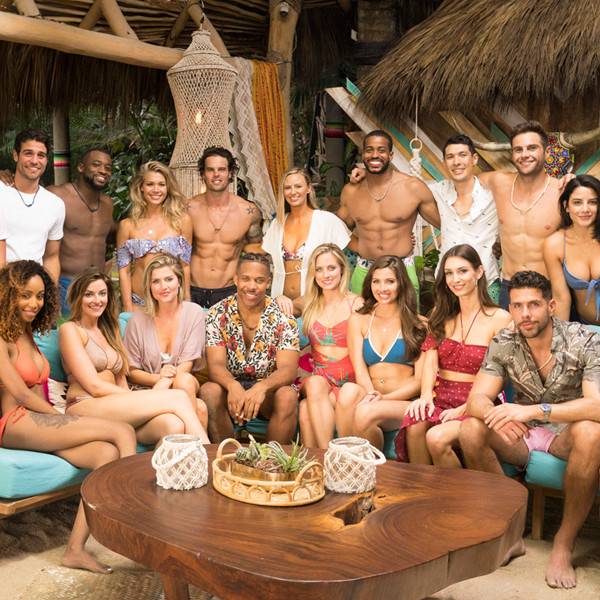 Sometimes, being in paradise isn't always everything it's cracked up to be. Just look at the crew on season 5 of Bachelor in Paradise.
Before we delve into the hot summer romances and some inevitable breakups, it's important to pause for a moment and revel in the importance of Bachelor Nation. At this point, Bachelor Nation should be added on the U.S. Census form. For brevity's sake, this dedicated band of followers will henceforth be known as B.N.
B.N. includes both veterans of The Bachelor and Bachelorette seasons as well as us regular folk who enjoy the scandalous moments from the confines of our couches. When a new episode of The Bachelor, The Bachelorette, or Bachelor in Paradise is on TV, the show immediately becomes a trending topic on Twitter, which is really where the true B.N. citizens reside. In fact, there's hardly any sun in B.N. because there's too much shade being thrown.
The cast of Bachelor in Paradise Season 5 includes some controversial and beloved figures. There's Grocery Store Joe Amabile from Becca Kufrin's season who recently found fame becoming the Internet's newest obsession. We have Eric Bigger from Rachel Lindsay's season and The Bachelor Winter Games whose smile could melt the coldest of hearts. Plus, there's former Becca suitor David Ravitz who made his grand entrance in a chicken suit. We can't forget the Tia Booth–Colton Underwood love triangle or Tia's former competitors for Arie Luyendyk Jr. 's heart, Krystal Nielson and Chelsea Roy.
Throughout the season, E! News will keep tabs on some of the sauciest and best tweets from B.N. See below for some prime examples.
This is only the beginning for Bachelor in Paradise fans, and we can say with full confidence that B.N. will come in strong each week.
Watch E! News weeknights at 2am E| 11pm P, only on E!