RCMP being sued for $900K in highway death of northern Alberta man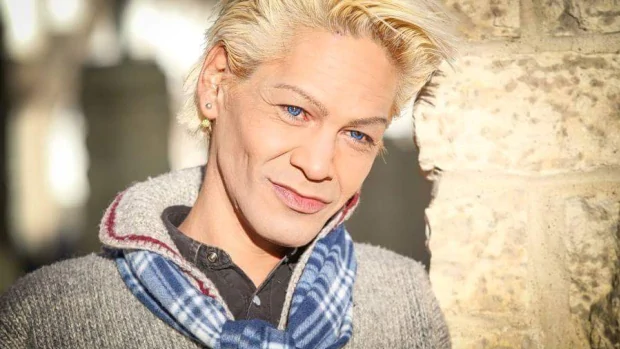 A police constable and the RCMP are being sued for $909,000 by the family of a man run over and killed on an Alberta highway in August 2016.
Tracy Javier was walking along Highway 881, about 80 kilometres south of Fort McMurray, when he was struck by a car and injured.
An RCMP vehicle that responded to the emergency on Aug. 21, 2016, then ran over Janvier a second time, killing him.
RCMP Const. Michelle Phillips was driving the police cruiser. She pleaded not guilty in August 2017 to charges of dangerous driving causing death and dangerous driving causing bodily harm. A preliminary hearing was held in June; a trial is now scheduled for April 2019.
The civil lawsuit filed in July by Janvier's son and parents alleges Phillips was negligent, that she was speeding and drove recklessly and carelessly.
None of the allegations have been proven in court; statements of defence have not been filed.
The driver of the first vehicle that ran over Janvier that night, Lucy Deltess, is also being sued. Deltess is not facing criminal charges.
The RCMP and the federal government are also named in the lawsuit.
The Alberta Serious Incident Response Team completed its investigation in June 2017. ASIRT said Janvier, 41, was walking along an unlit section of Highway 881, near Anzac, Alta.,when he was hit by a car and seriously injured.
The exact location of the collision was unclear, said ASIRT, which investigates incidents involving police that result in death or serious injury.
"While responding [to the scene] at an extremely high rate of speed, the officer came upon a number of vehicles stopped on one side of the highway with their lights on and proceeded to drive past these vehicles without slowing," ASIRT said in a news release issued in August 2017.
"Unfortunately, this location was where the pedestrian had been originally struck, and the officer ran over the injured pedestrian prone on the roadway with the police vehicle, killing him."
The police vehicle also struck the hand of a 71-year-old man who had been helping Janvier. The man suffered non-life threatening injuries.
Connect with David Thurton, CBC's Fort McMurray correspondent, on Facebook, Twitter, LinkedIn or email him at david.thurton@cbc.ca