Home Capital shareholder urges company to buy back its shares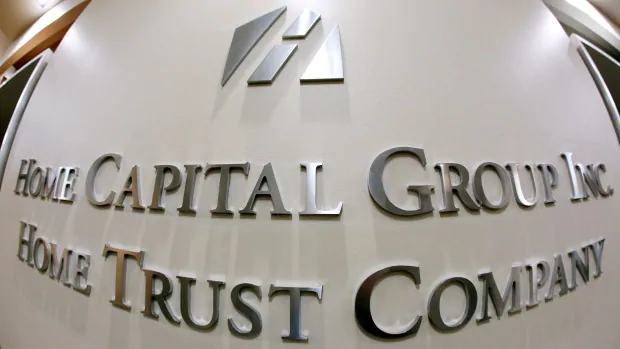 A shareholder of Home Capital Group Inc. is urging the alternative mortgage lender to spend $60 million to buy back its shares.
In a letter to Home Capital chief executive Yousry Bissada, Kingsferry Capital Management Group Ltd. says it believes the company's shares are undervalued on the stock market.
Kingsferry says it owns a 2.9 per cent stake in Home Capital.
It says it first acquired the shares shortly after the company's liquidity crisis last year.
The investment firm wrote that it believes Home Capital shares are trading at a discount because its balance sheet is over-capitalized, resulting in low return-on-assets and return-on-equity.
It also says Home Capital shares have suffered from low market liquidity.