Alberta considers whether to follow B.C.'s lawsuit against pharma companies over opioid crisis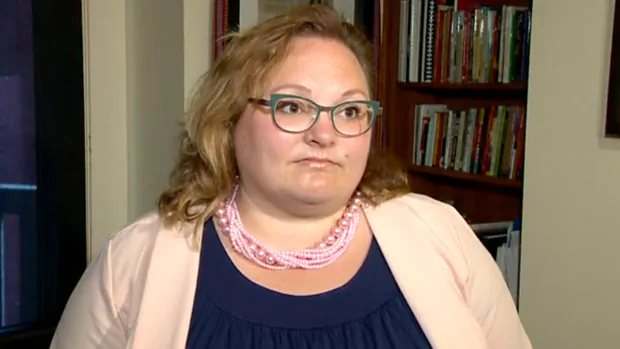 Alberta's health minister says the government will discuss whether to follow in B.C.'s footsteps, as the province's neighbours to the west launch a class action lawsuit against pharmaceutical companies to reclaim costs related to the ongoing opioid crisis.
The suit, filed Wednesday morning in the ​B.C. Supreme Court, targets 40 companies involved in the manufacturing, distribution and wholesale of opioids.
Alberta Health Minister Sarah Hoffman said the government will be keeping a close eye on the lawsuit.
"So, wanting to understand some of the nuance of their suit, I will be discussing this with my colleagues across the country as well as here in Alberta with our own government … and working to ensure we make the right decision. At this point we haven't made a decision," Hoffman said.
B.C. is alleging the companies downplayed the risks of pain-relieving drugs when advertising them to physicians.
The number of opioid overdose deaths have sharply risen in the past three years in Alberta. In 2017, 733 people died from apparent accidental opioid overdoses.
On average, two people die every day from an opioid overdose in the province.
In just the fourth quarter of last year, 2,605 people visited emergency or urgent care rooms due to opioid misuse.
Alberta has distributed tens of thousands of overdose-reversing naloxone kits, opened three supervised drug consumption sites and expanded access to treatment in the past few years.
New Brunswick has also mulled a lawsuit and in the U.S., drug makers are facing hundreds of lawsuits from governments claiming the companies played a role in sparking opioid addiction and an overdose crisis that killed 42,000 Americans in 2016.
Health Canada said in April that it has closely noted the outcome of U.S. proceedings against Purdue Pharma, where it has paid out $634 million in fines.
The department said action would be taken if it determines an advertisement poses a significant safety concern or contravenes its regulations or the Food and Drugs Act.
Hoffman's comments were made at a news conference announcing a $400,000 grant to support culturally appropriate harm reduction and life-saving services for Indigenous Albertans impacted by substance abuse.
With files from Diane Yanko, The Canadian Press