120,000 People Have Signed a Petition to Cancel Netflix's 'Insatiable' for 'Fat-Shaming'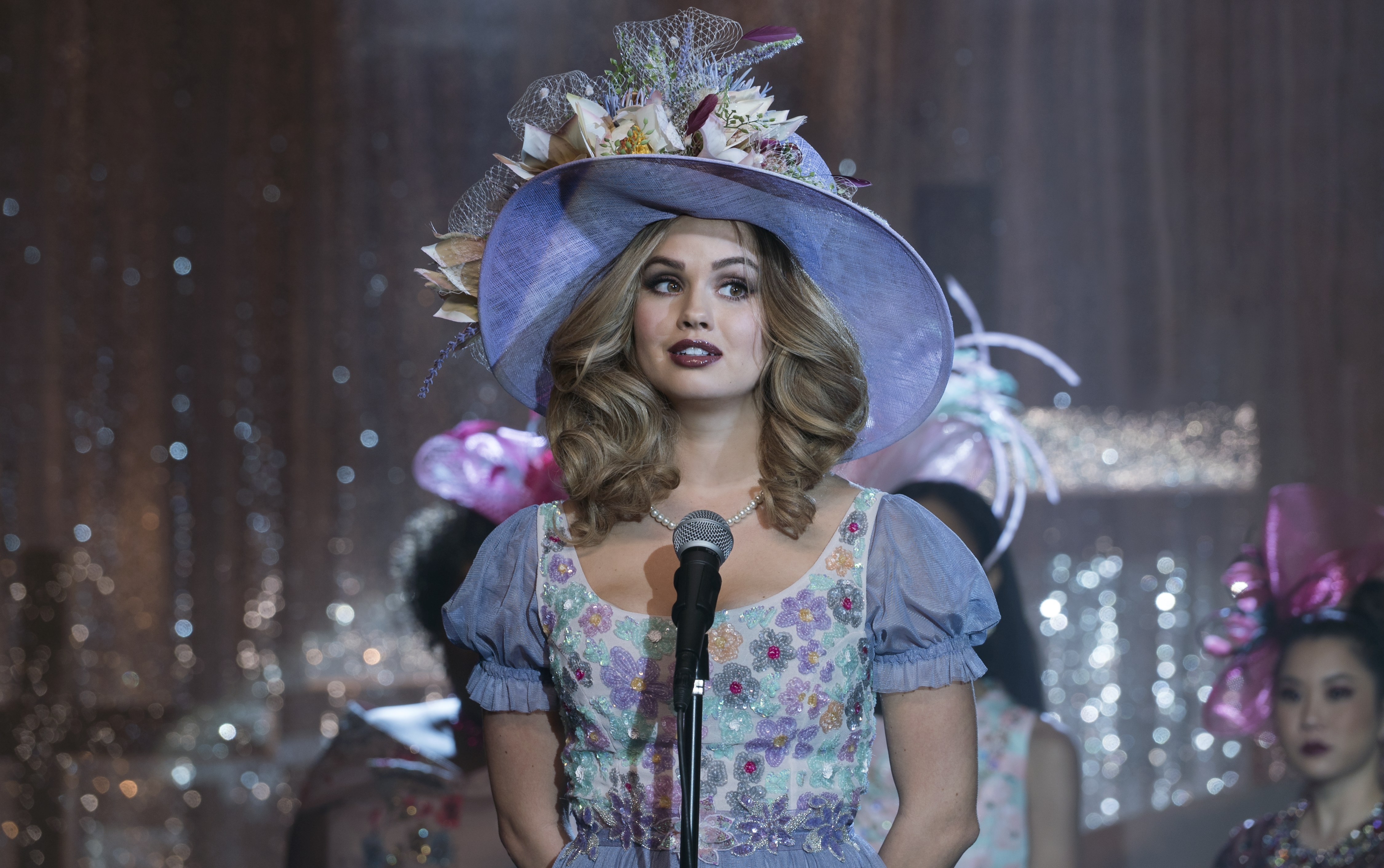 There's controversy brewing around Netflix's new show Insatiable, and it hasn't even premiered yet. The series—starring Debby Ryan and Dallas Roberts—is marketed as a satire and centers on Patty (Ryan), a high schooler bullied for her weight who has her jaw wired shut after a man assaults her. The incident causes Patty to lose weight in just a few months, and shortly after she starts exacting revenge on the bullies who tormented her. "Now I can be the 'former fatty' who turned into a brain or an athlete or a princess," Patty says in a voice-over during the trailer before saying out loud, "No, I'd rather have revenge."
As you can imagine, based on this premise, Insatiable isn't receiving the warmest response. Hundreds of people took to Twitter to criticize the show's trailer, alleging it has both fat-shaming and eating disorder undertones. "[I] suffered from anorexia for three years of my life, and if I had seen this type of show back then? It would've spurred me on even more," one person commented on Twitter. "As an actual 20-year-old woman who was fat my whole life and struggled with bullying then just lost all the weight for myself and well-being, this is not OK. Do better please," wrote another.
Writer and body-positivity activist Roxane Gay had this to say about Insatiable's trailer: "Ahhh yes, a fat girl could never stand up for herself while fat and of course she has to be assaulted and have her mouth wired shut before she becomes her best self, her skinny self. Good to know!"
Check out the trailer—and some more reactions—for yourself, below:
https://twitter.com/LaurenTheEditor/status/1020252292203786242
https://twitter.com/MystbornGames/status/1020025017122291712
https://twitter.com/briasimonebrown/status/1020547854182637569
Both Ryan and Insatiable's creator, Lauren Gussis, responded to the show's backlash on Twitter. "We're not in the business of fat shaming. We're out to turn a sharp eye on broken, harmful systems that equate thinness with worth," Ryan wrote, continuing. "I hope fans will wait and watch the show before passing judgment. If you go for this ride, I think you'll recognize both yourself and the things that make you mad about our fractured and beauty-obsessed culture."
Gussis said something similar. "This show is a cautionary tale about how damaging it can be to believe the outsides are more important—to judge without going deeper. Please give the show a chance," she wrote.
Alyssa Milano, who has a supporting role on the show, also tweeted a response. "We are not shaming Patty. We are addressing (through comedy) the damage that occurs from fat shaming. I hope that clears it up," she wrote.
https://twitter.com/Alyssa_Milano/status/1019995357474770944
But it doesn't seem like these statements are appeasing critics. There's now a petition on Change.org to stop the release of Insatiable, and it's garnered more than 120,000 signatures.
"For so long, the narrative has told women and young impressionable girls that in order to be popular, have friends, to be desirable for the male gaze, and to some extent be a worthy human…that we must be thin," the petition reads.
It continues, "The toxicity of this series is bigger than just this one particular series. This is not an isolated case, but part of a much larger problem that I can promise you every single woman has faced in her life, sitting somewhere on the scale of valuing their worth on their bodies, to be desirable objects for the male gaze. That is exactly what this series does. It perpetuates not only the toxicity of diet culture, but the objectification of women's bodies. This series needs to be canceled."
Netflix hasn't released an official statement on this controversy yet, but we'll update this post when and if it does. Insatiable is expected to arrive on the streaming platform August 10.
Related Stories:
Netflix Is Bringing Back the Rom-Com
The Orange Is the New Black Season 6 Trailer Will Have You on the Edge of Your Seat
47 Black Artists From Netflix Came Together for an Incredible Video About Representation