U.S. ambassador to Estonia resigns over Trump's Europe comments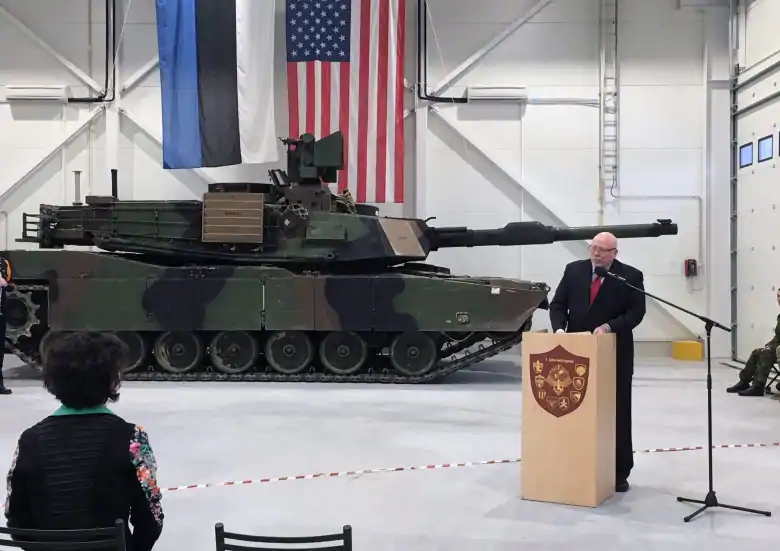 The U.S. ambassador to Estonia, James Melville, is quitting the diplomatic service after 33 years, over comments made by U.S. President Donald Trump.
James D. Melville announced his resignation in a private Facebook post on Friday.
According to Foreign Policy magazine, the ambassador said he was quitting over recent remarks made by Trump about America's European allies.
Melville said the president's criticism of the European Union and NATO was "factually wrong" and proof that it was time to take early retirement.
The ambassador appeared to be referring to Trump's comments at the recent G7 meetings in Quebec, when he talked about trade imbalances and warned the U.S. will no longer be the "piggy bank that everybody's robbing." Trump also said "NATO is as bad as NAFTA" in terms of how much it costs the U.S.
The Foreign Policy report said the news of Melville's early retirement came as a shock to several State Department officials, who described the career diplomat as a "consummate professional" and someone who "never let domestic politics impact his job."
U.S. Ambassador to Estonia James D. Melville Jr. addresses dignitaries in front of a U.S. Army tank, at a handover ceremony of the upgraded NATO military base in Tapa, Estonia on Dec. 15, 2016. (Vitnija Saldava/Associated Press)
Melville served as a diplomat for roughly three decades and as U.S. ambassador to Estonia for three years.
His is not the only resignation in the diplomatic corps in recent months.
In January, the U.S ambassador to Panama, John Feeley, quit, saying he was no longer able to serve under Trump.
And in December of last year, Elizabeth Shackelford, a rising star in the U.S. diplomatic corps in Africa, also resigned after reportedly claiming the U,S, had abandoned human rights as a priority.