Nunavut government moves to make Nunavut Day a stat holiday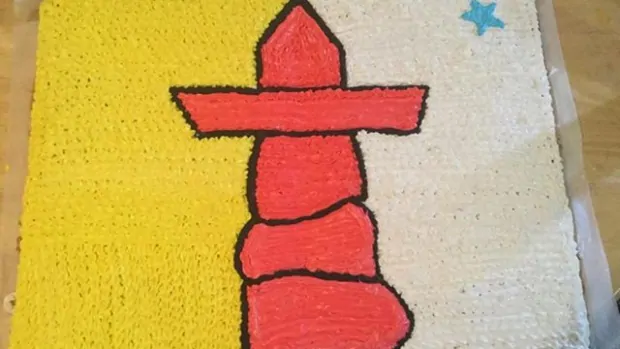 The Nunavut government plans to introduce a bill to make Nunavut Day a statutory holiday across the territory.
Right now, July 9 — which marks the signing of the Nunavut Agreement — is only a holiday for public service employees, although most other organizations and businesses in Nunavut give their employees the day off.
Nunavut Tunngavik Incorporated doesn't give its employees the day off because it hosts activities across the territory.
But some government employees were reeling last week when they had to work on Indigenous Peoples Day on June 21.
All of Nunavut's regional Inuit organizations had the day off, as did several of the regulatory bodies. It's also a statutory holiday in the N.W.T. and Yukon.
'It's a very, very special day for me'
"It's a very, very special day for me. And it really hurt me how I couldn't really celebrate that," said Charlotte (Qattu) Carleton about Indigenous Peoples Day. Carleton works with the Nunavut Municipal Training Organization, whose employees fall under the same collective bargaining agreement as Nunavut government employees.
"It's more important than a birthday. It's to celebrate who you are. Who your ancestors are. Where this land is. Your history," said Carleton.
Carleton, who says she's the only Inuk in her office, voiced her concerns in an email to Finance Minister George Hickes, Iqaluit-Manirajak MLA Adam Arreak Lightstone, and Cate MacLeod, the premier's press secretary.
She argued that employees should be given two hours off to participate in community activities, marking the day.
"I just had to share that as I look fondly at the event schedule for today and I am not given time off from work as an Inuk," she wrote.
"I am forced to sit in a cubicle while I am seeing pictures online of other Indigenous people enjoying the events and enjoying the weather outside."
In a statement to CBC, the Department of Finance said general holidays are set out as part of the Labour Standards Act, and public service holidays are set out in the Public Service Act.
Any changes would have to be made in Nunavut's Legislature.
"The Government of Nunavut provides a generous compensation package to our employees, including a total of 16 paid holidays annually," the statement read.