Grads with a first job need to establish good financial habits early: experts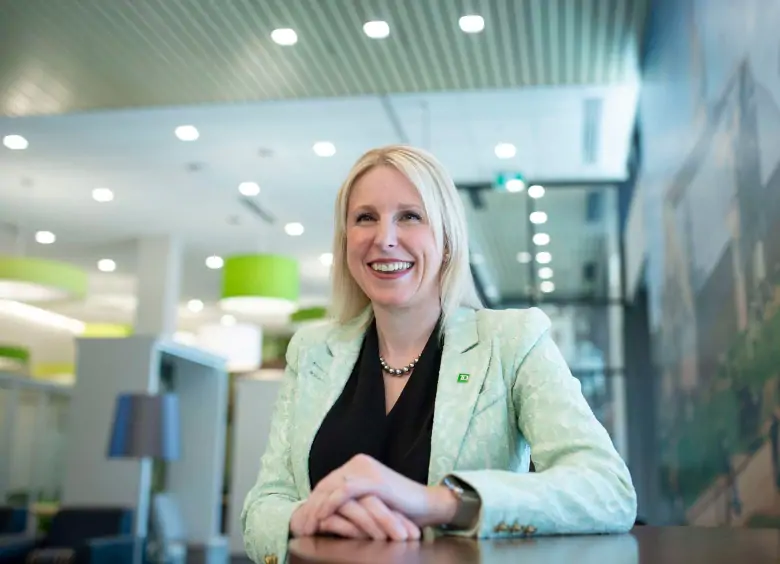 Depositing the paycheque from your first real job in your bank account can be a bit of a rush, leaving you feeling flush with cash and ready to put the frugalities of the student lifestyle behind.
But experts say new graduates starting their first jobs need to establish good financial habits early to set themselves up for success later in life.
Michael Allen, senior portfolio manager at Wealthsimple, recommends paying down debt first, especially if you have any high-interest debt such as an outstanding balance on a credit card.
A reduction in the amount you owe will also give you a guaranteed return in the form of interest you won't owe on the amount you repay.
However, Allen says it's also important to establish the habit of saving early, even if it's just small amounts to start because they will add up. Starting early also gives you a chance to learn what it means to invest.
"Watching your accounts fluctuate in value, that's a very important lesson that people need to learn because it's going to happen when you're investing in the equity markets," he said.
Jennifer Auld of TD Canada Trust suggests continuing to live on a student budget for a couple of months while you make a plan, including establishing your short and long-term goals.
"What that allows you to do is get comfortable with your new reality before you go out and start changing your lifestyle and changing the way you live day-to-day," said Auld, a district vice-president at the bank.
Jennifer Auld of TD Canada Trust suggests that recent graduates should continue to live on a student budget for a couple of months while making a financial plan, including establishing short and long-term goals. (Justin Tang/Canadian Press)
It is important to set a new budget based on your new income and stick to it, says Auld, who suggests using one of the many financial apps available to help track your spending.
"You can plug in all of your fixed costs and determine what's left at the end, for you to spend," she said. "It's a critical first step in terms of establishing how much you're able to save each month and what your discretionary earnings look like."
Once you've repaid any loans, Auld suggests you could allocate that money to savings, a change that would allow you to ramp up how much you put away with no change to your budget.
Allen says if your employer offers a group RRSP plan that includes a matching contribution, you should take advantage of that extra help for your savings.
"That's free money," he said of any employer matching contributions.
"But for someone who is making less than $50,000 a year, a tax-free savings account is a great option, especially for people coming right out of school."
Allen says new investors should also keep a sharp eye on the fees they are paying to ensure their savings don't get eaten up.
"When your fees are high you're essentially padding someone else's pocket instead of your own," he said.
Both Allen and Auld acknowledge that sticking to your budget isn't always easy and the fear of missing out for new graduates may be strong.
It may be frustrating to see your friends Instagram new cars or vacations from exotic destinations while you brown bag your lunch to your new job. But if you can't afford such expenses, being frugal is better than taking on unnecessary debt.
Allen says the temptation to spend can be attractive, but it's important to understand what you can afford and what you can't.
"At the end of the day, it's about focusing on yourself and how you're going to better yourself down the road."