Edmonton contractor warns others about elaborate home-renovation scam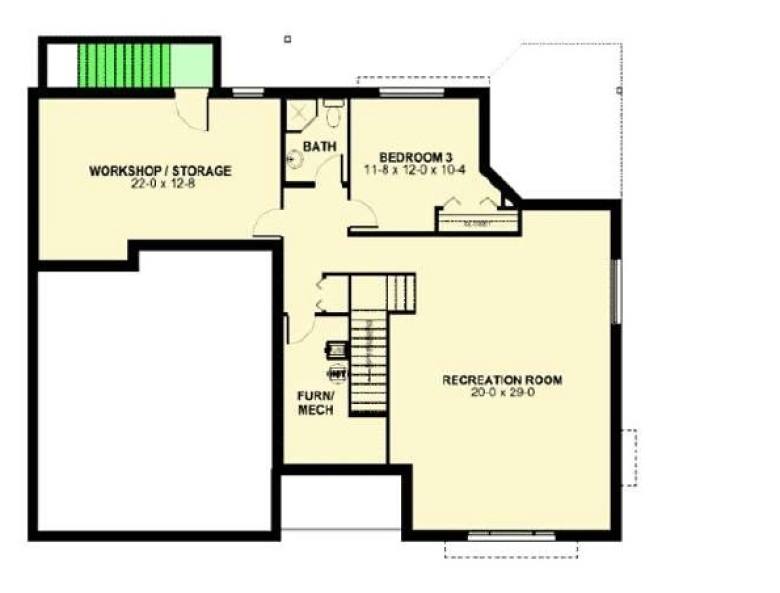 The owner of an Edmonton renovation company is warning other contractors not to fall for an unusual scam that involved a stolen cheque, a fake floor plan and a vacant house.
James Belovich of Refine Renovations said if he hadn't been careful the scam could have cost him more than $27,000.
On May 2, Belovich received a request for a quote on a basement renovation. The client, using the name Daniel Anderson, said he and his wife were working in the United States but looking to remodel a basement suite in their Edmonton property.
Belovich had doubts from the start. The client said he was in Arizona but the phone number he was using had a New York City area code.
The next day, the client sent Belovich a floor plan and an address in Terwillegar.
Belovich, who occasionally completes jobs for out-of-town clients, drove by the house and compared it to the floor plan. The two didn't match.
The basement floor plan Belovich received from his client did not match the layout of the Terwillegar property. (James Belovich)
Since the house was for sale, Belovich called the real estate agent, who told him there had been multiple calls from contractors about the property. The real estate agent declined an interview with CBC News last week. Belovich said the agent told him the home, not yet sold, already had a fully finished basement.
Belovich kept corresponding with "Daniel Anderson" by phone and email, hoping to receive a bank account number he could report to authorities.
He wrote up a contract for the renovation project and received a call from someone with a Calgary phone number about arranging a house inspection on the property.
The client eventually sent a cheque for $42,817.31 and told Belovich he could keep $15,000 as a deposit, and asked the contractor to send the remainder, more than $27,000, to someone who would purchase furniture and decor for the basement.
The cheque was made out to Refine Renovations and was dated June 1, but it bore the name of a Mississauga-based company, Super-Pufft Snacks, and had an invoice date of March 29, 2017.
Belovich called the company and learned the cheque had been stolen and altered.
Two parts of this cheque raised Belovich's suspicions: the Ontario company listed in the upper-left corner and the invoice date from 2017. (James Belovich)
Kamlah Singh, who handles accounts payable for Super-Pufft Snacks, told CBC News last week she wrote the cheque for $3,178.13. She had addressed the cheque to someone else and said it was one of several that had gone missing.
"I don't know how this happened," she said.
She said she reported the missing cheques to Canada Post.
After investigating the cheque's origins, Belovich said he confronted the client over the phone, asked for his real name and told him the cheque was fraudulent. The man hung up, Belovich said.
The client did not respond when CBC News called and emailed to request comment.
Fraud expert says scam is uncommon
Cheque scams like this have been around since at least 2002, but are not common, said Lisanne Roy Beauchamp, a call-centre operations supervisor for the Canadian Anti-Fraud Centre.
"The primary industry that we typically see this scam is actually in the wedding industry," she said. The centre has received numerous reports of scammers overpaying wedding planners, cake decorators or DJs, then requesting smaller amounts back.
Allen Shaw, a manager for Knights Roofing, found himself in a similar situation in 2015 when someone posed as an Edmonton homeowner and requested his services.​
Shaw caught his client in a lie by asking a trick question. He mentioned flowers around the property in question and the man replied that they were there because his wife loved flowers. There weren't any flowers around the home.
Multiple real estate professionals told CBC News they are familiar with land title and rental fraud, but haven't encountered scams involving vacant homes and contractors.
"This really is a unique circumstance," said Charles Stevenson, registrar for the Real Estate Council of Alberta.
'Bad guys are creative,' police say
Belovich ripped up the cheque, took the four pieces to a bank and tried to report the fraud to the police. But since he was not a victim of fraud, he could not file a report.
EPS spokesperson Scott Pattison said no report has been filed with the address Belovich encountered. He said he could not provide statistics on similar incidents.
"Bad guys are creative, and continually coming up with new ways to get your money," he wrote in an email to CBC News last week.
Belovich said he doesn't think most contractors would fall for the renovation scam, but he wants to warn others to be careful when dealing with out-of-town clients.
"I don't want other people to fall victim," he said.