Defence lawyer argues teen guilty in Serena McKay death a 'panicked young person' who deserves youth sentence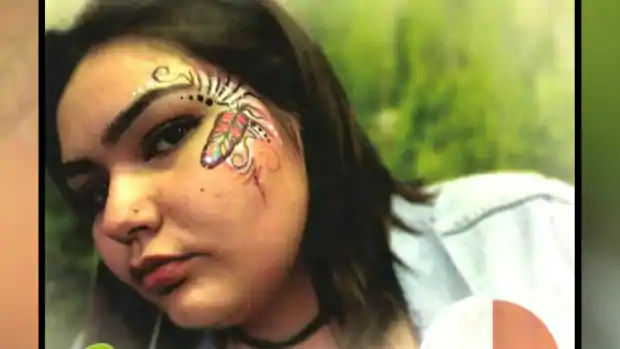 The defence lawyer for one of two teens who pleaded guilty in connection to the fatal beating attack against Serena McKay is painting his client as a "panicked young person" who should be sentenced as a youth.
James Wood recommended a Manitoba provincial court judge impose the maximum youth sentence of three years for manslaughter, without credit for the time the teen has already served in custody. He also asked she be required to complete an intensive rehabilitation to address her unresolved trauma and addiction issues.
"Her actions demonstrate a scared, panicked young person who became involved in a very serious matter," Wood told court Tuesday. "An adult sentence is inappropriate."
McKay's body was found on Manitoba's Sagkeeng First Nation on April 23, 2017. A pathologist said the 19-year-old likely died of hypothermia, unable to seek protection from the cold because of her injuries and the level of alcohol in her system. Two teenage girls, who were 16 and 17, were arrested.
The older teen was sentenced earlier this month to just over three years in jail.
The younger girl, who has since turned 17, pleaded guilty to manslaughter in January and is the subject of sentencing hearings this week.
Teen struggles with PTSD, addiction
The Crown is recommending the teen, who allegedly led the attack, be sentenced to seven years in custody as an adult.
But the teen's defence lawyer pointed to a pre-sentence psychiatric assessment of the girl which indicated she had the moral capacity of an adolescent and was prone to poor decision-making.
Wood said the girl, who was sent to live in Sagkeeng First Nation in 2016 by her mother, was having difficulty adjusting to life in the small community.
She was diagnosed with post-traumatic stress disorder and substance use disorder, Wood said.
He argued that addiction and unresolved trauma from her past, including sexual assaults, made her vulnerable to the events that transpired the night of the attack.
Court previously heard that an argument broke out between McKay and two of her peers over alcohol at a house party. The girls proceeded to argue outside. Two video recordings played in court show McKay being punched and stomped on repeatedly by the two teens.
McKay had 67 injuries to her body, court was told.
Wood told the court while the videos are "shocking and horrific" there is no evidence to suggest who started the fight.
Turned herself in
He argued his client did not lead the attack, record, or share the video. He also told the judge the teen did not lie about her involvement.
"To say she was trying to cover it up would be inaccurate," Wood said.
The teen went to her school guidance counsellor after McKay's body was found and turned herself into police with her father, Wood said.
She has no criminal history and has completed every program available to her in custody at the Manitoba Youth Centre, he said.
Wood reminded the court that his client is not the same person and did not play the same role as her co-accused, and consequently does not deserve the same sentence.
The sentencing hearing continues on Tuesday afternoon and is being presided over by Manitoba provincial court judge Lindy Choy.