Alberta's Moose Lake Provincial Park closed by storm damage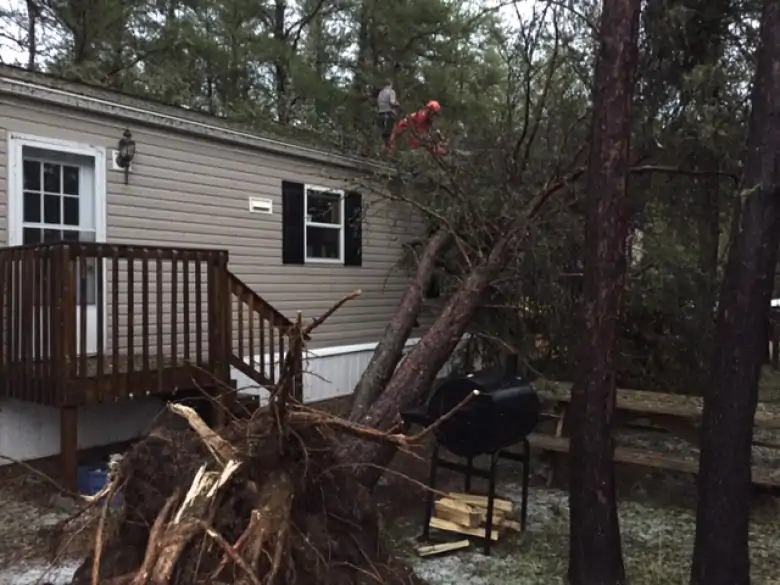 Extensive damage caused by a windstorm earlier this week has forced the temporary closure of a provincial park near Cold Lake, Alta.
"Hundreds of downed trees have impacted access, campsites and infrastructure" at Moose Lake Provincial Park, said Matt Dykstra, a spokesperson for Alberta Environment and Parks.
The damage was caused by a severe storm that struck the area on June 9, Dykstra said.
"Our staff are working hard to clear the debris and ensure the park will reopen to Albertans by June 25," he said.
The region was hit with 34 millimetres of rain and wind gusts that reached 67 km/h, according to Environment Canada statistics for Cold Lake, about 65 kilometres northeast of the park.
Damage from a storm June 9 at Moose Lake Provincial Park. (Alberta Environment and Parks)
Campers who have reserved any of the 59 campsites at Moose Lake campground have been informed about the closure and will have their reservation fee refunded, Dykstra said.
The nearby Franchere Bay recreation area is still open.
Moose Lake Provincial Park is 235 km northeast of Edmonton.