Alberta municipalities call for provincial help to offset cannabis legalization costs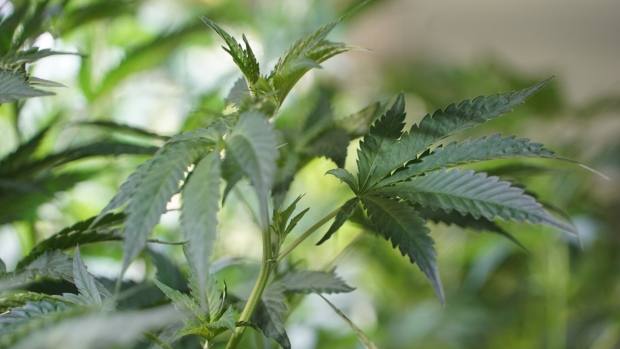 The provincial government isn't doing enough to support municipalities with the costs of cannabis legalization, says an association that represents over 260 Alberta cities, towns and villages.
Cannabis will be legal on Oct. 17. The Alberta Urban Municipalities Association says legalization will have a significant impact on the cost of some municipal services such as police enforcement of impaired driving laws, bylaw enforcement, administration and emergency services.
It says municipalities need to receive a fair share of the cannabis excise tax to offset these costs.
Barry Morishita, mayor of Brooks and president of the AUMA, says without it, property owners could be facing higher taxes.
"We didn't ask for cannabis legalization. This is a federal law and subsequently a provincial that has come on board and has created all the rules," Morishita said Tuesday.
"Now municipalities are having to pay for the result of that activity without the offsetting costs being reimbursed, and it shouldn't be on the backbone of property owners.
"We're not trying to make money off cannabis. We just want our costs to be equitably covered, and right now there's no indication that that's going to happen."
We're not trying to make money off cannabis. We just want our costs to be equitably covered, and right now there's no indication that that's going to happen.– Barry Morishita
Morishita said he is still unsure of the exact costs municipalities will face due to legalization, but according to the Federation of Canadian Municipalities, it will be anywhere from $5 to $9 per resident each year. The AUMA is working on a tool to help municipalities track these costs.
The City of Edmonton estimates legalization will cost the city $3.7 million to $4.1 million annually in the first five years. The Edmonton Police Service says its costs could rise by $5-7 million a year for up to 30 new police officers.
The AUMA has requested funding support, including 70 per cent of the cannabis excise tax that the province receives from the federal government.
It is also asking for $30 million in the 2018-19 budget to help with the transition to legalization.
In Westlock, legalization brings uncertainty
Westlock Mayor Ralph Leriger agrees municipalities deserve a piece of the pie when it comes to revenue from legalization.
The agriculture town about 90 kilometres north of Edmonton already has plenty to handle, he said, with maintaining roads, sewers and sidewalks — core services that have been provided on very little revenue for years.
But Leriger said he's not buying the argument that legalization will mean higher policing costs.
"I think it's a little bit counterintuitive," he said. "Why would it cost more to police a substance that is legal than one that is illegal? It should cost less, not more."
The town has not yet discussed the logistics of cannabis legalization, said Coun. Clem Fagnan.
But the first signs of legalization are already showing — the town has received its first business application for a retail cannabis store.
That store is expected to open on 106th Street, two doors down from The Outback Western Wear and Tack.
Owner Dale Ehmler is not looking forward to operating beside a cannabis store. He doesn't think it should be located in the downtown shopping core, but isn't sure where else would be a better location. He's worried it will affect his own business.
Ehmler said Westlock residents haven't heard much about how legalization might affect their town, but he's not convinced they're ready for cannabis legalization.
"I don't think anybody is," he said. "I don't know if even the whole province or country is ready for it."