350-hectare wildfire near Hinton, Alta. burning out of control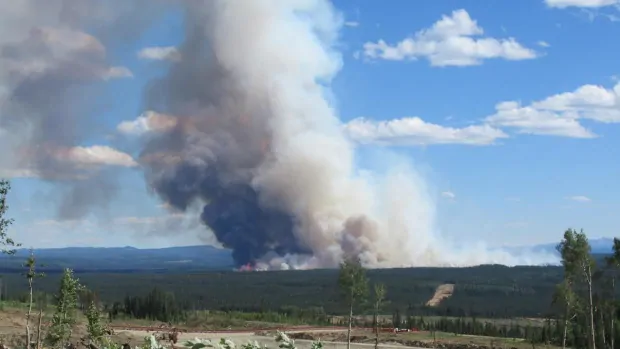 A wildfire covering about 350 hectares is burning out of control near Hinton, Alta.
Airtankers have been dropping retardant on the flames, while helicopters have been dropping buckets of water, according to Alberta Wildfire. Twenty-five firefighters are using heavy equipment to try to contain the blaze, which is located about 15 kilometres southeast of the town of Hinton.
An RCMP spokesperson said there haven't been any evacuations and there aren't any roadblocks in the area. Surrounding communities aren't currently at risk, Alberta Wildfire says.
Winds are moving from the west, and the fire is moving east.
Fire danger in the area is very high, due to high winds and a lack of precipitation.
The cause of the fire is under investigation