Irish anti-abortion campaign concedes it has lost referendum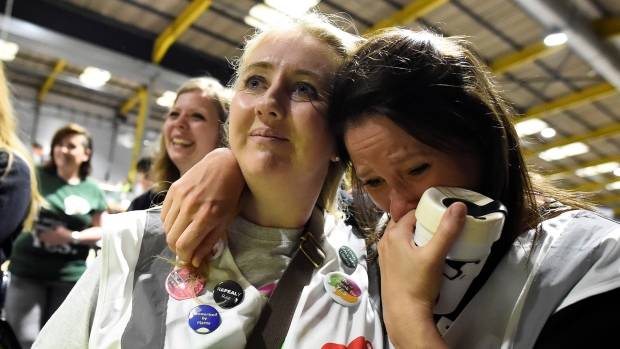 The main group opposing the liberalization of Ireland's abortion law conceded on Saturday that it has lost Friday's referendum on the issue by an overwhelming margin, a spokesperson said.
The people of Ireland "weighed it in the balance and it came down on one side. I obviously would have preferred if they had come down on the other," John McGuirk, communications director for the "Save the 8th" campaign told national broadcaster RTE.
"There is no prospect of the (abortion rights) legislation not being passed," McGuirk added.
Ireland's government has said that if the "yes" side wins, it plans to introduce legislation allowing abortion during the first 12 weeks of pregnancy.
Two exit polls have predicted an overwhelming victory for those seeking to end the country's strict ban on abortion.
The Irish Times and RTE television exit polls suggest two-thirds of voters favour repealing a 1983 constitutional amendment that requires authorities to treat a fetus and its mother as equals under the law.
The 8th Amendment effectively bans abortions, and currently, terminations are only allowed when a woman's life is at risk.