Household utilities, gasoline put pressure on Edmonton's cost of living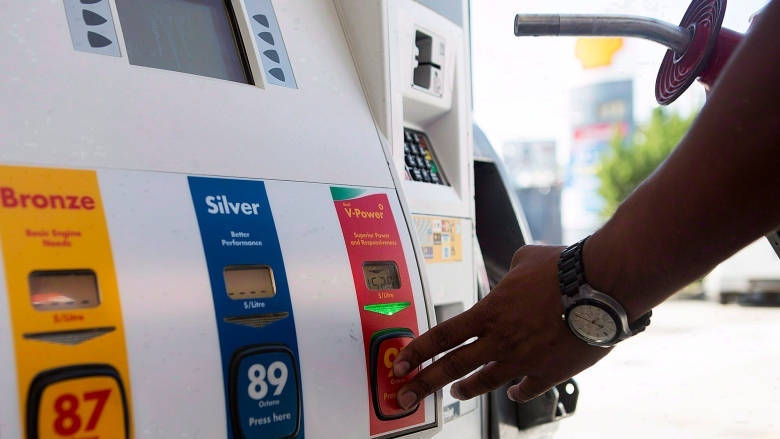 While increasing gasoline prices are making life more expensive for Canadians across the country, the wallets of Edmontonians are being further strained by the rising costs of utilities.
According to inflation figures released Friday by the Bank of Canada, Edmonton's one-per-cent increase bucked both the national average, which dropped by one per cent, as well as the provincial average, which remained steady at 2.3 per cent.
The Edmonton rise from 2.4 to 2.5 per cent is the result of what City of Edmonton economist John Rose called a "particularly strong jump" in shelter-related costs — water, natural gas and electricity.
"Shelter-related costs in the Edmonton region are continuing to increase at a slightly more rapid pace when compared to the rest of Canada," Rose said Friday in report analyzing the latest inflation figures.
"The rise in shelter-related costs is largely due to higher fuel and electricity costs, which are putting some upward pressure on overall inflation in Edmonton."
Gasoline prices in Alberta, currently hovering at around $1.35, are 18 per cent higher than last year. (CBC)
The national inflation rate for March, at 2.3 per cent, was the highest seen since 2014. The one-per-cent drop in April gave some respite, but analysts say high gasoline costs are continuing to put upward pressure on the rate.
The gas price hike is particularly noticeable in Alberta, said Rose, where prices are almost 18 per cent higher than last year.
Heading into the May long weekend, gas prices in the province were hovering at about $1.35 per litre, according to fuel market analyst Dan McTeague of GasBuddy.com.
Rose stressed that the higher rates in Edmonton don't mean that the cost of living is higher here than elsewhere.
"It does, however, indicate that since 2002, prices for consumer goods have risen somewhat faster in Edmonton compared to the Canadian average: approximately 41 per cent for Edmonton, compared to about 33 per cent for Canada.
The Consumer Price Index numbers measure a change in prices paid on a typical basket of goods and services, such as groceries, clothes, retail goods, rent and mortgages.