Former Yukoner to head up major Toronto art exhibition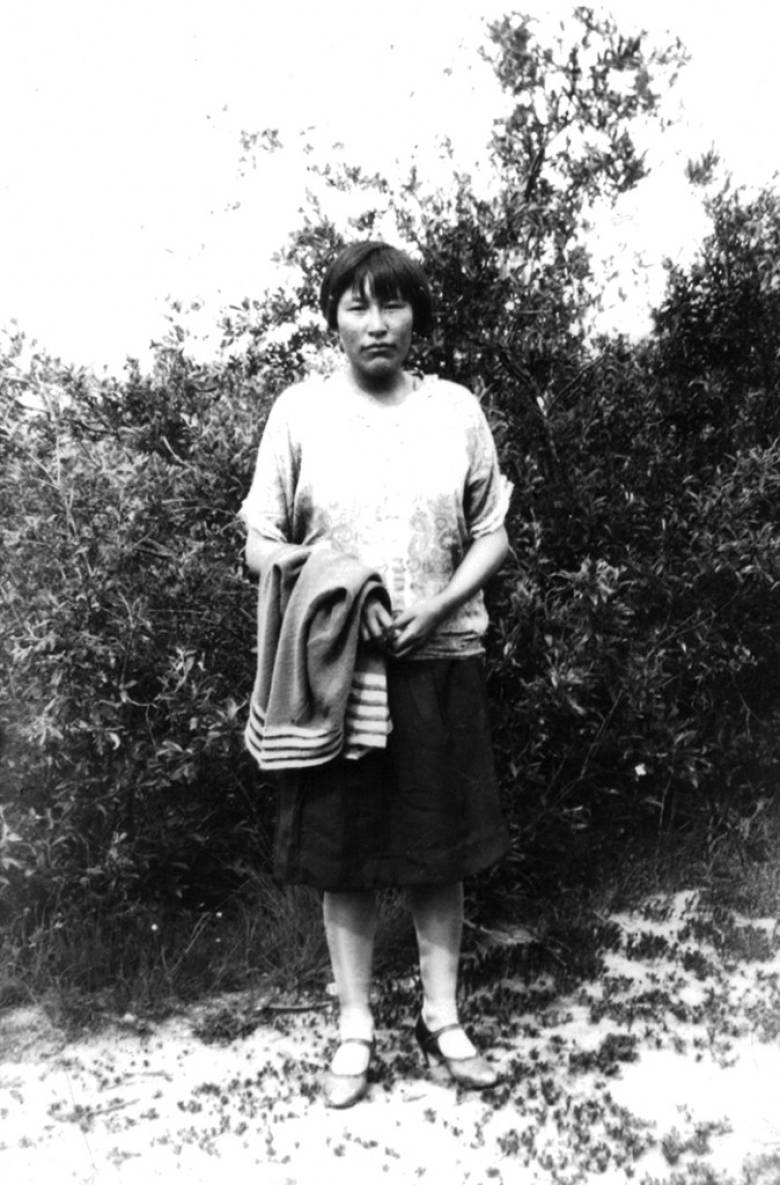 For Candice Hopkins, it's an excuse to return to Canada and an opportunity to explore what she thinks is some of the most exciting art in the world right now.
The Carcross/Tagish First Nation citizen has been named senior curator of Toronto's first art biennial.
A biennial is a large-scale contemporary art exhibition that happens every two years, but Toronto's version will come with a twist.
"Many focus on the production of new art," explained Hopkins.
"This one is unique because one of the focuses we have is the city of Toronto — using this model of art making and exhibition making to connect different art institutions throughout the city."
'When you come from the North, you improvise'
Hopkins said her team's job leading up to the event will be to commission work from more than 40 artists, work with art schools and artist-run centres, and connect with community based organizations including possibly Black Lives Matter Toronto.
Toronto — before it was Toronto — was Indigenous land.– Candice Hopkins
"Conversations in Canada right now, particularly because we live in a post truth and reconciliation era, are really exciting to me," said Hopkins.
"I think at the moment the work being produced in Canada by Canadians is among the best in the world."
Hopkins, who is previously based out of New Mexico and has co-curated Santa Fe's biennial, says she knows the world is taking notice of Canadian art. She's seen Canadian artists represented at shows from as far away as Greece, Germany and Venice.
Candice Hopkins' great-grandmother Jessie Jim. Hopkins says as a Northerner, she brings a spirit of tenacity to the art world. (Submitted by Candice Owens)
As a Northerner, Hopkins says she wants to bring the tenacity and grit commonly found in her homeland to what she's helping to create in Toronto.
"I think when you come from the North, you improvise," she said.
"Use what's at hand, and this is also part of growing up. My dad and mom and siblings worked on building our first house together, a log cabin."
Right now, Hopkins says she and her team are exploring sites along Toronto's waterfront as possible spaces to exhibit art, and believes it's important not to think of these buildings as an empty vessel, but take into consideration their own histories. She extrapolates this idea to the city itself.
"Toronto — before it was Toronto — was Indigenous land," she said.
"It's always been a place for trade, not only just with object but ideas. So as a landscape, it's been host to a confluence of ideas and people and information."
Toronto's 2019 biennial is scheduled for September to December 2019. Hopkins is already slated to curate the city's second biennial in 2021.